Pasta is a classic dish. Let's be honest, there aren't many people who don't love it. In fact, in the US, research suggests that more than half of Americans eat it on a regular basis. It's comforting, it's filling, and it can be incredibly nutritious if you pair it with the right ingredients. It's already a good source of carbohydrates, but for added essential vitamins and minerals, load it up with your favorite vegetables. And if you want extra protein (good news: pasta already contains around 5 to 8 grams of protein per cup!), then look no further than beans, nuts, and seeds, like cashews, pistachios, white beans, and pumpkin seeds. Plus, not only do these ingredients add extra protein, but they also improve the flavor and texture.
The benefits of high-protein pasta
Most people need to eat two portions of protein—a vital nutrient that helps to build and repair muscles, gives us energy, and benefits our bone health, too—every day, notes the British Heart Foundation. But while meat seems like the obvious choice for the nutrient, plant-based ingredients like tofu, tempeh, grains, legumes, beans, nuts, and seeds are strong alternatives.
There are many different plant-based dishes that are easy to add extra protein to, but pasta is among the best. And that's because it's simple, versatile, and enjoyed by most people—even some of the fussiest kids around love pasta. To demonstrate just how straightforward it is to add more protein to this much-loved Italian dish, we've gathered 10 delicious recipe ideas below.
How to add protein to pasta: 10 vegan recipes
1 Creamy Garlic Pistachio Pasta
Pistachios are a great source of protein. In fact, 100 grams of these nuts contain around 20 grams of the nutrient. Blend them with cooked onions, garlic, milk, and nutritional yeast to create a creamy, delicious, addictive pasta recipe—it's quick, easy, and perfect for a nutritious midweek meal.
Get the recipe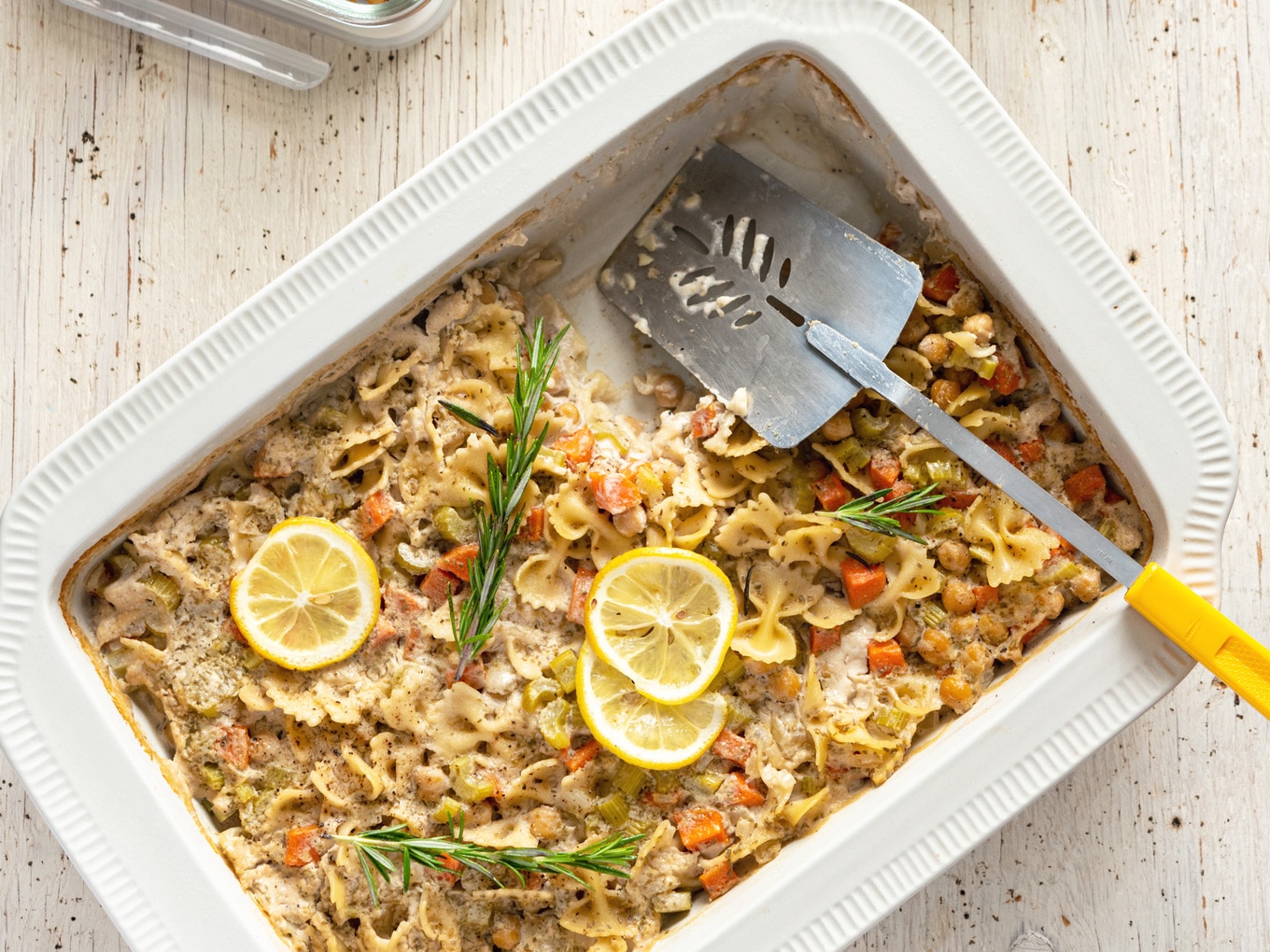 Jackie Sobon
2 Lemon Rosemary Chickpea Pasta Casserole
Chickpeas are packed with protein, and they're also a good source of dietary fiber, iron, and magnesium. And they're tasty, too. Get the best out of this versatile legume by combining them with lemon juice, dried rosemary, and garlic for a flavorful, protein-packed dinner.
Get the recipe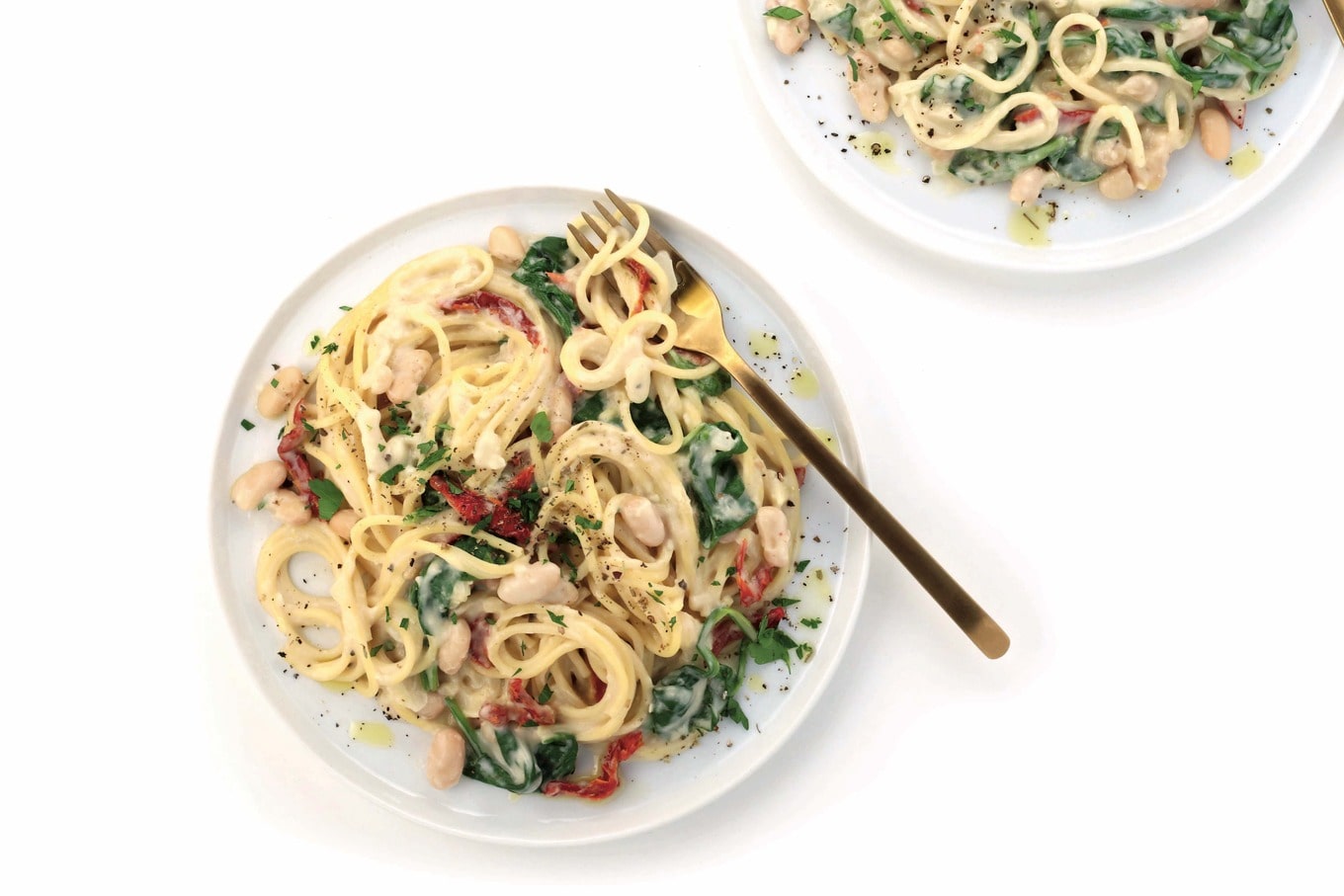 Sam Turnbull
3 Tuscan Bean Pasta With Sun-Dried Tomatoes
Beans are one of the best plant-based sources of protein. This particular recipe—which features a creamy, aromatic white sauce, as well as sun-dried tomatoes and spinach—calls for white beans (also called navy beans), but you can add any variety you like. Cannellini beans, for example, would also work well.
Get the recipe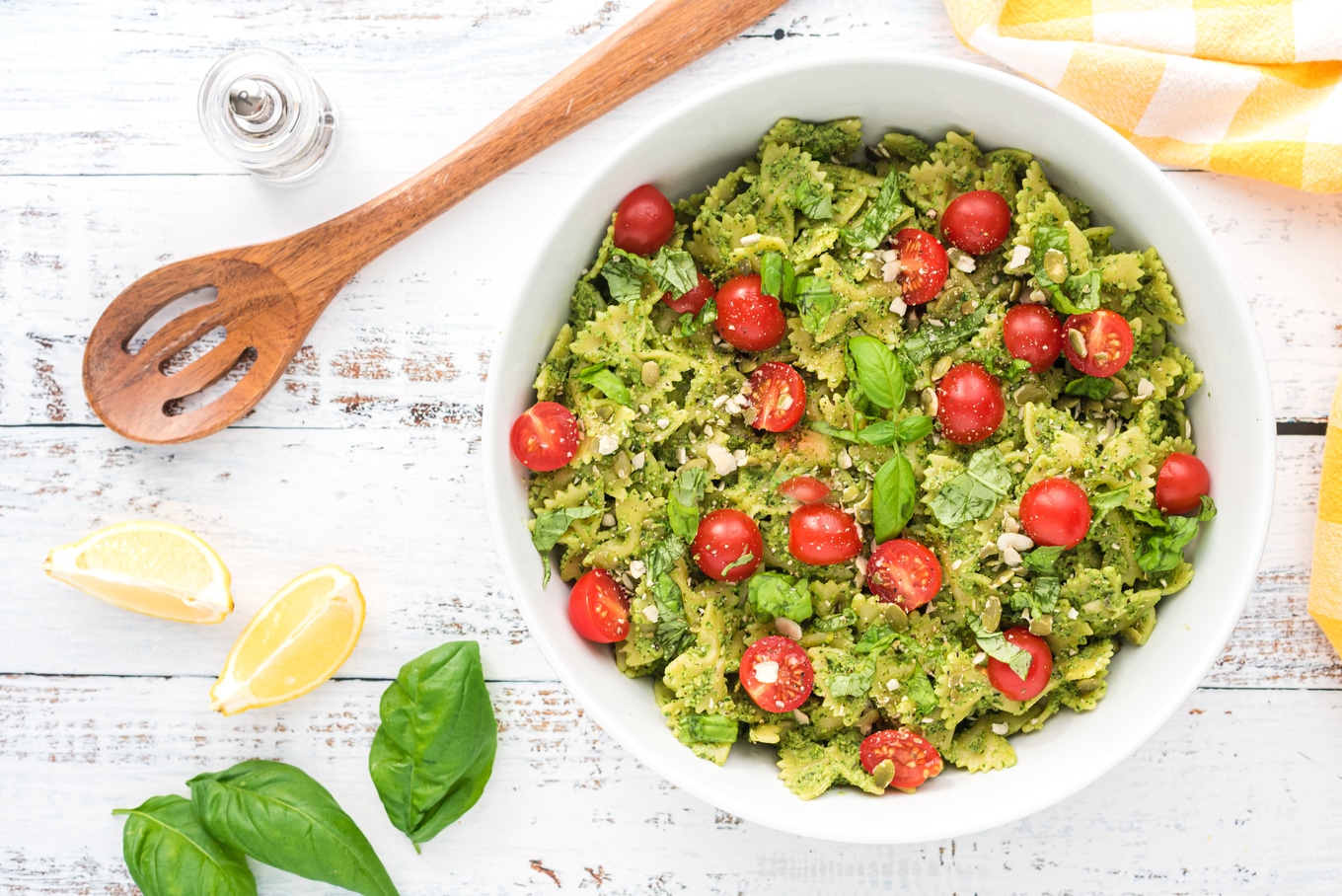 Dreena Burton
4 Lemony Pumpkin Seed Pesto Pasta
Seeds are another nutritious, plant-based ingredient, and pumpkin seeds, in particular, are packed with protein (100 grams contains around 19 grams of protein!). Plus, they also make a great base for a nut-free, herby pesto recipe.
Get the recipe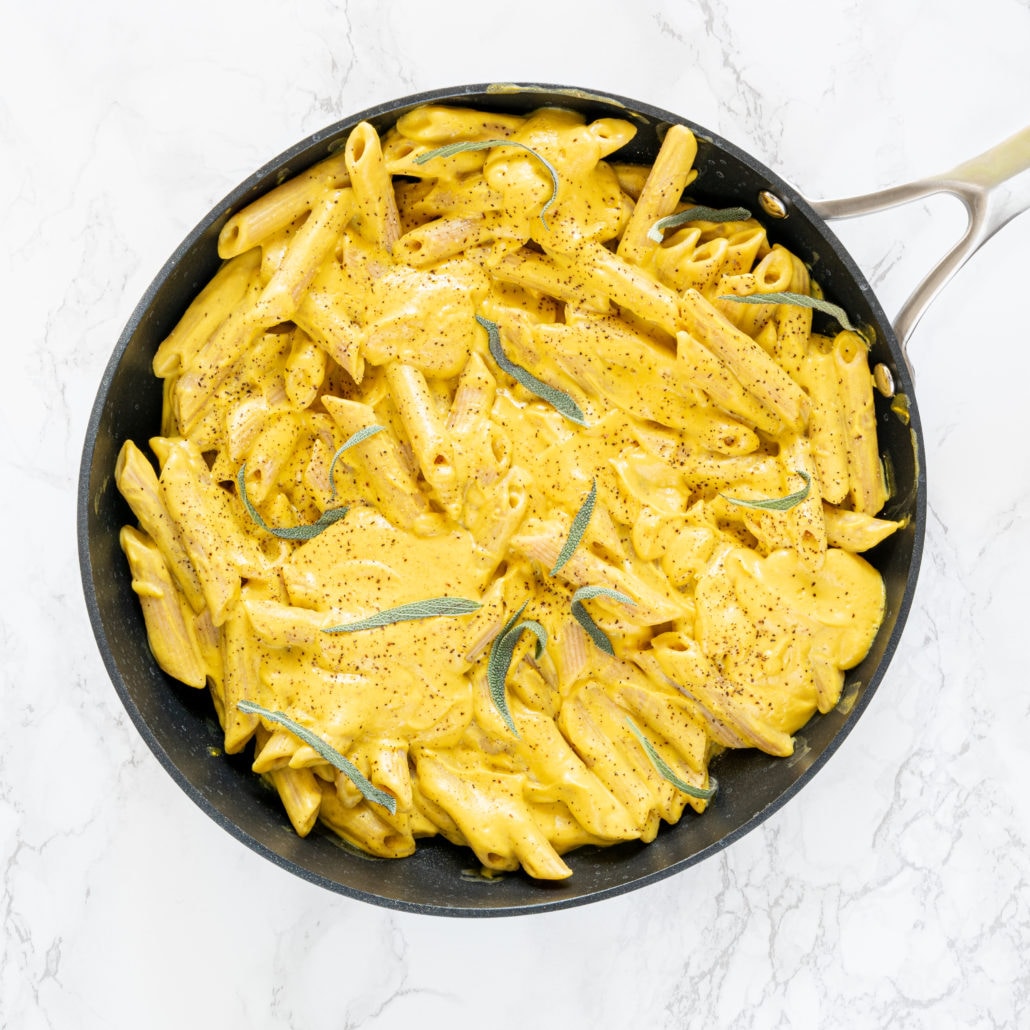 Danielle Keith
5 Vegan Cashew Cream Pumpkin Pasta
Without a doubt, pumpkin brings delicious flavor and nutritional value to this pasta recipe, but without the seeds, the fruit is not the best source of protein. That's why this dish also features cashew cream. Cashews are one of the best ways to add protein to pasta, because when blended, they form a creamy, velvety, delicious sauce to rival dairy.
Get the recipe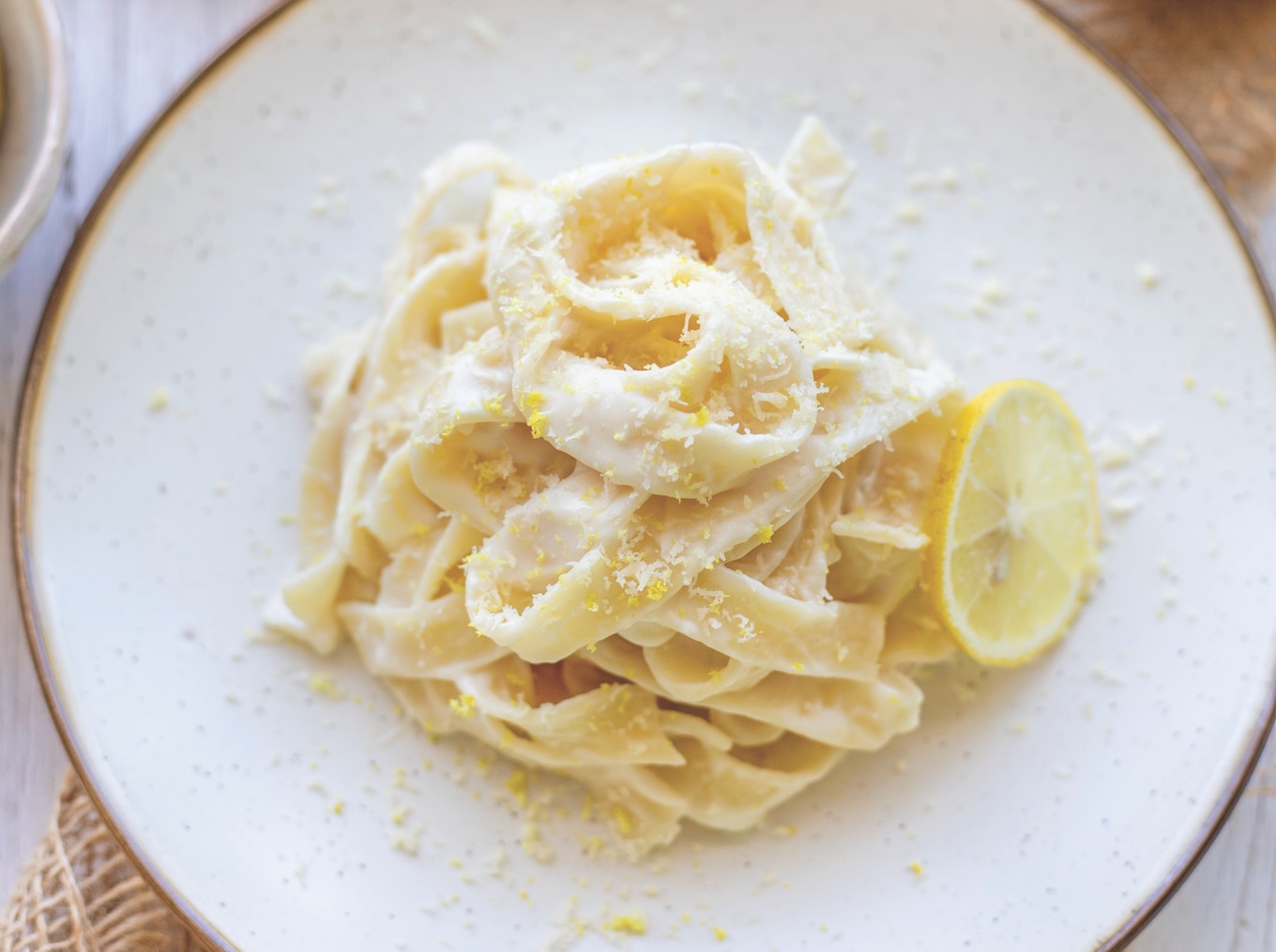 Francesca Bonadonna
6 Buttery Lemon Pasta With Cashew Cream
Again, cashew cream is the star of this buttery, plant-based pasta recipe, which also features a tangy, zesty flavor, thanks to the addition of lemon juice. For serving, a generous scattering of vegan parmesan is a must. To boost the protein content more, serve with tofu, tempeh, or vegan meat pieces.
Get the recipe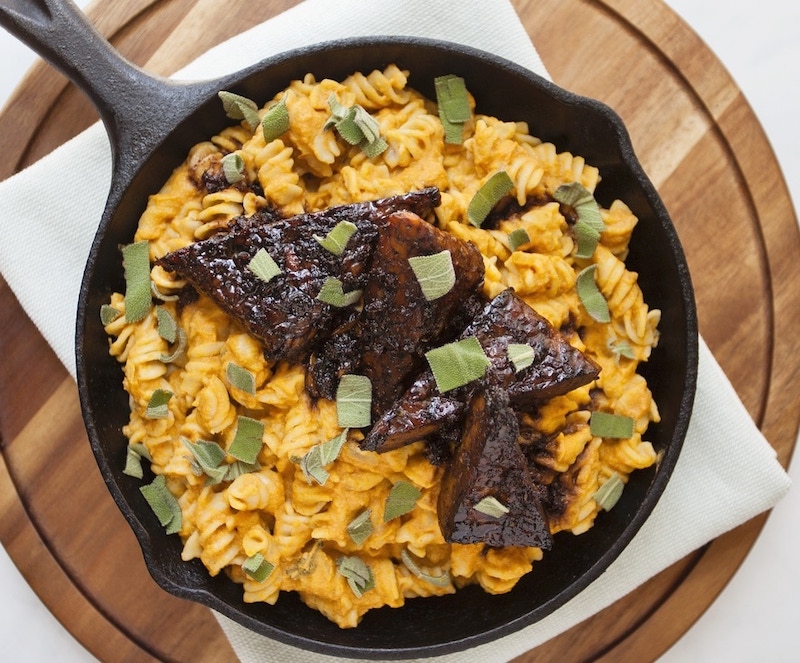 Amy Angelo
7 Pumpkin Sage Pasta With Blackened Tempeh
Adding tempeh to your pasta is a great way to add protein—per 100 grams, tempeh, which is made from fermented soybeans, has around 19 grams of protein. The marinade recipe also works with Brussels sprouts, too, if you prefer (but note that, while nutritious, sprouts have significantly less protein than tempeh).
Get the recipe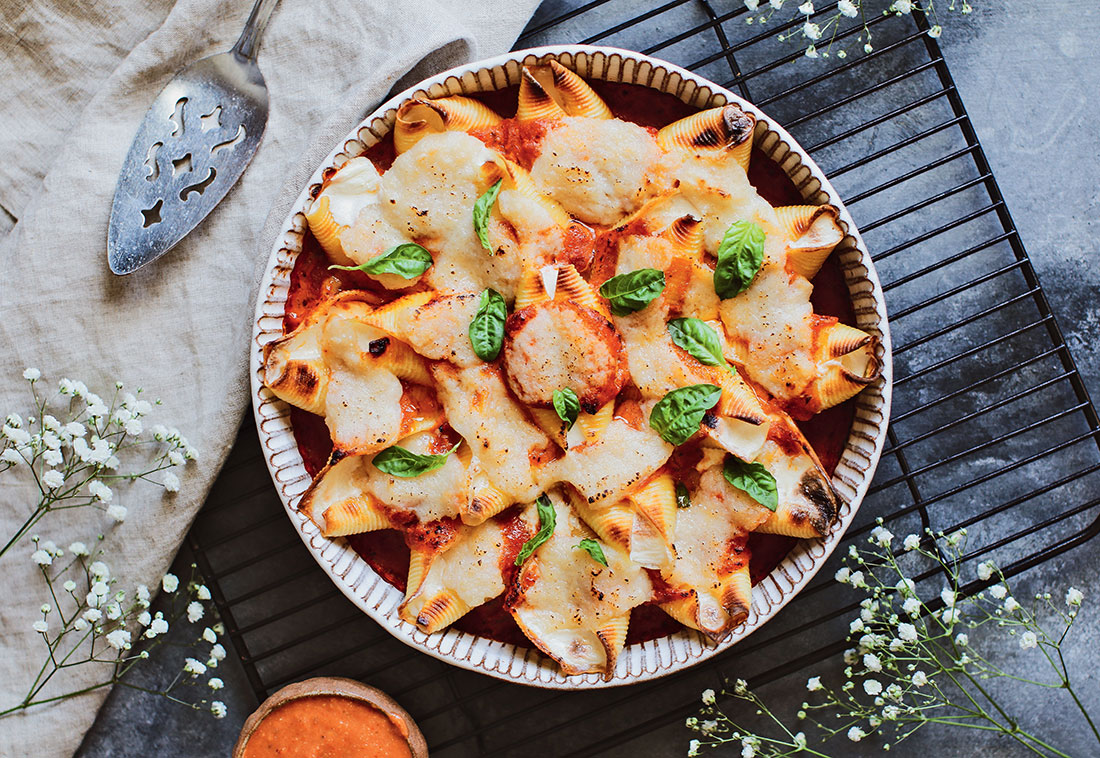 Brianna Claxton
8 Sausage and Ricotta Stuffed Shells With Vodka Sauce
For a super comforting, filling, and nourishing pasta recipe, look no further than these ricotta stuffed shells. The vodka sauce is rich and creamy, while the sausages are protein-packed. You can choose any store-bought vegan sausages you like, and even make your own from ingredients like tempeh or tofu if you have the time and desire.
Get the recipe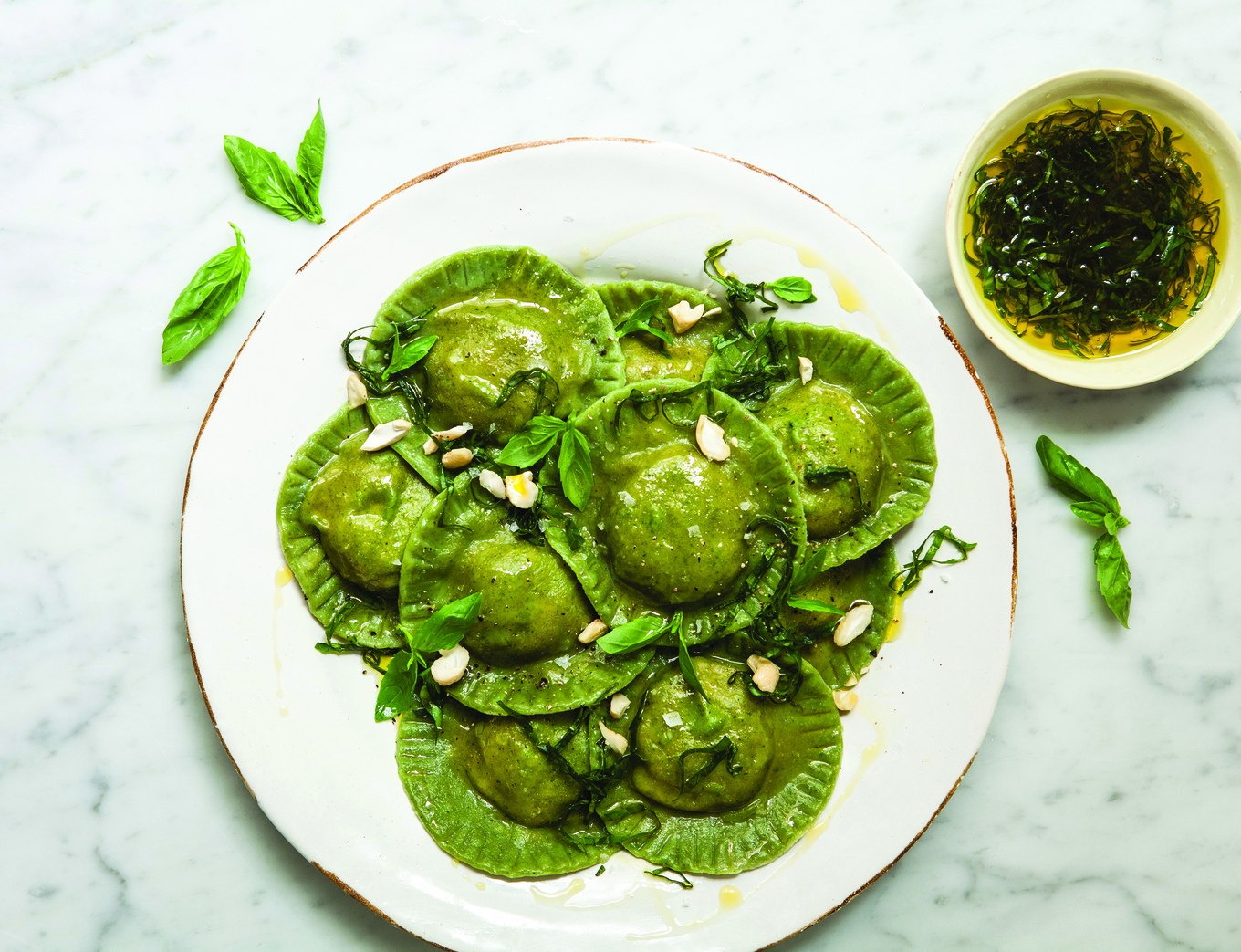 So Vegan
9 Spinach Ravioli With Cashew Cheese Filling
When it comes to ravioli, the choices for filling are endless. But we think this herby cashew cheese recipe is hard to beat. Not only is it a good source of protein, but it's also delicious, it looks great, and it's surprisingly easy to make, too.
Get the recipe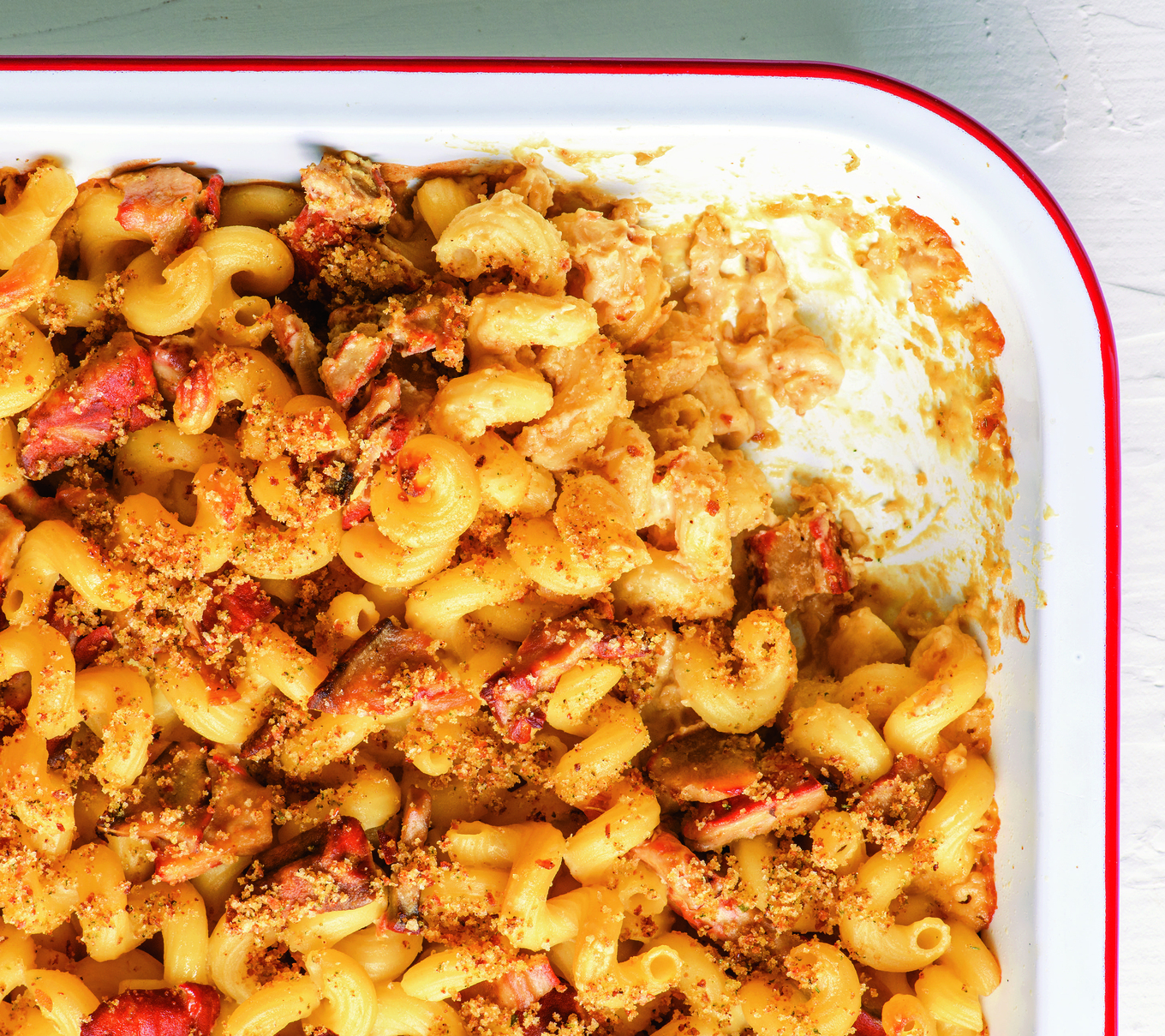 Alex Shytsman
10 Cashew Mac and Cheese With Lobster Mushrooms
Vegan lobster mac and cheese is the perfect combination of luxury and comfort. Instead of real shellfish, opt for dried lobster mushrooms (yes, this is a real thing!), and combine with a creamy, garlicky, protein-packed cashew sauce for a deliciously nourishing meal. This dish suits most occasions, but we'd say it's a great one to whip up on date night, especially.
Get the recipe
For more on vegan pasta, read: