Some may know it as "soccer" and others as "football," but no matter what you call the sport, it is getting a sustainability boost from three new vegan food brand partnerships. 
Cheddar is a region in Somerset, England known for its dairy backstory (yes, that's where cheddar cheese is from). This summer, the local club soccer team, Cheddar AFC, is breaking free from dairy with a new partnership with Greek brand Violife to mark the release of Cheddarton, its newest vegan cheddar cheese. 
This deal will outfit Cheddar AFC players in a uniform with a pattern featuring Violife's plant-based cheddar shreds and will encourage the team's "Cheesywomen" and "Cheesymen" to embrace more plant-based foods. 
Violife
"If the people of Cheddar can embrace Cheddarton and still stay cheesy, anyone can," Jess Millner, Senior Brand Manager at Violife, said in a statement. "We know that the idea of switching to a plant-based diet can seem like a big leap … so we've set out to demonstrate just how easy it can be."
Prior to the campaign, Violife conducted a poll to gauge public opinions and found that 60 percent of Brits believe athletes need to consume meat and dairy. In order to demonstrate that a plant-based diet can properly fuel athletes, Violife has teamed up with ex-Lioness and vegan Karen Carney to work closely with Cheddar AFC to dispel myths surrounding plant-based diets and performance.
Plus, the deal is a win for sustainability, as well, since Violife's vegan cheese produces 50 percent fewer emissions than dairy. 
Soccer teams and vegan food
Violife is not the only brand to partner with a soccer team this summer. Denmark-based Naturli—a plant-based brand known best for its vegan butter—recently teamed up with Brentford, a West London soccer club that competes in the Premier League. 
"We warmly welcome Naturli as the official plant-based food partner of Brentford," Adam Ward, Head of Partnerships at Brentford, said in a statement.
"Their commitment to taste, quality, and sustainability mirrors our values, and we're enthusiastic about introducing their offerings to our fans and the Brentford team," Ward said.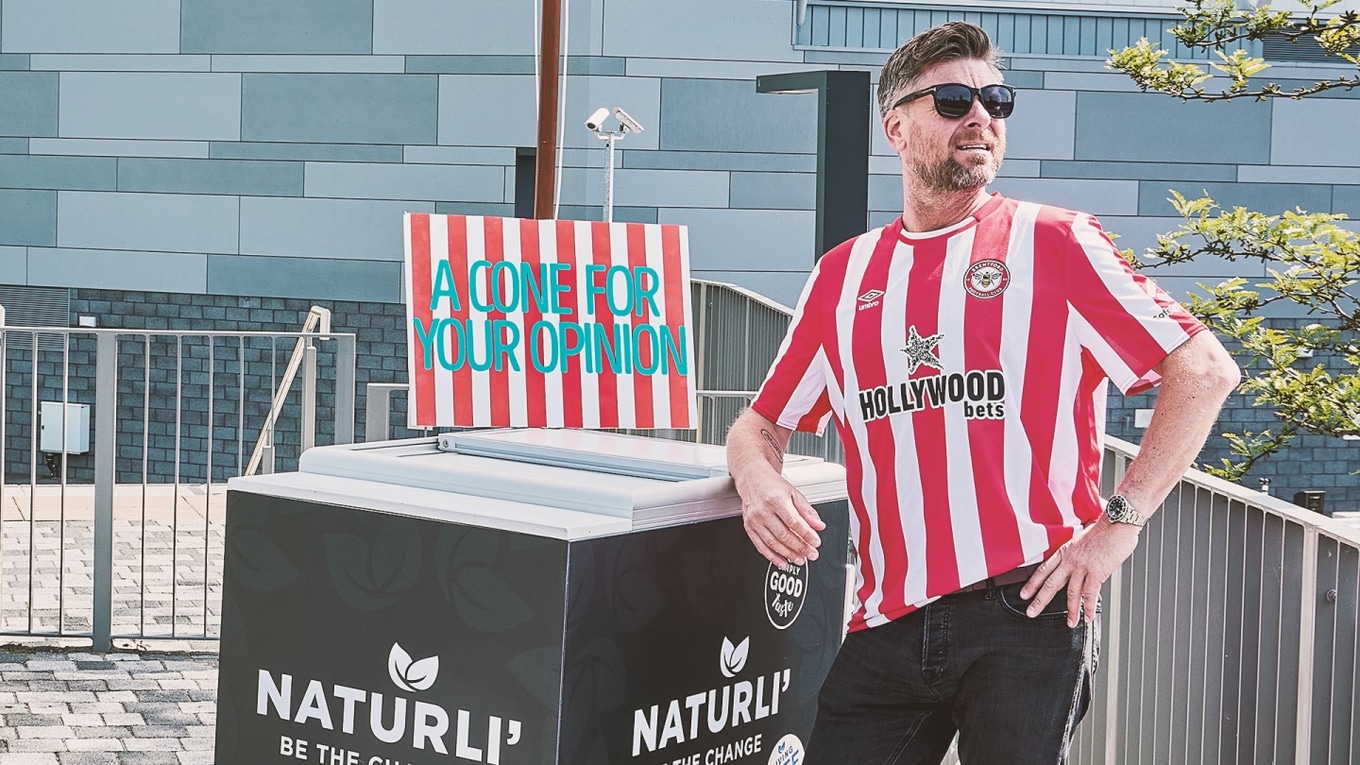 Natruli
This summer also saw a deal between Forest Green Rovers, a vegan and carbon-neutral soccer club, and Dr. Vegan as its official supplement partner. 
While the club is already a leader in the sustainability space—with its green stadium and plant-based menu—this partnership signifies its commitment to promoting health and wellness, which includes providing players with plant-based, Informed Sport-certified supplements. 
Together, these collaborations aim to shift attitudes toward plant-based diets, even among the most die-hard fans of traditional animal-based foods.
This approach aligns with a new set of heathy food guidelines released by the World Health Organization (WHO), which, among other things, recommends that sports arenas serve a minimum number of plant-based options that focus on locally sourced and diverse fruits and vegetables in season, along with whole grains and pulses. 
Are plant-based diets good for athletes?
But are plant-based diets really good for athletes? Jordan Hill, Lead Registered Dietitian at Top Nutrition Coaching, weighs in that while she believes there is no "right" or "wrong" way for people to eat, a plant-based diet can really support optimal athletic performance.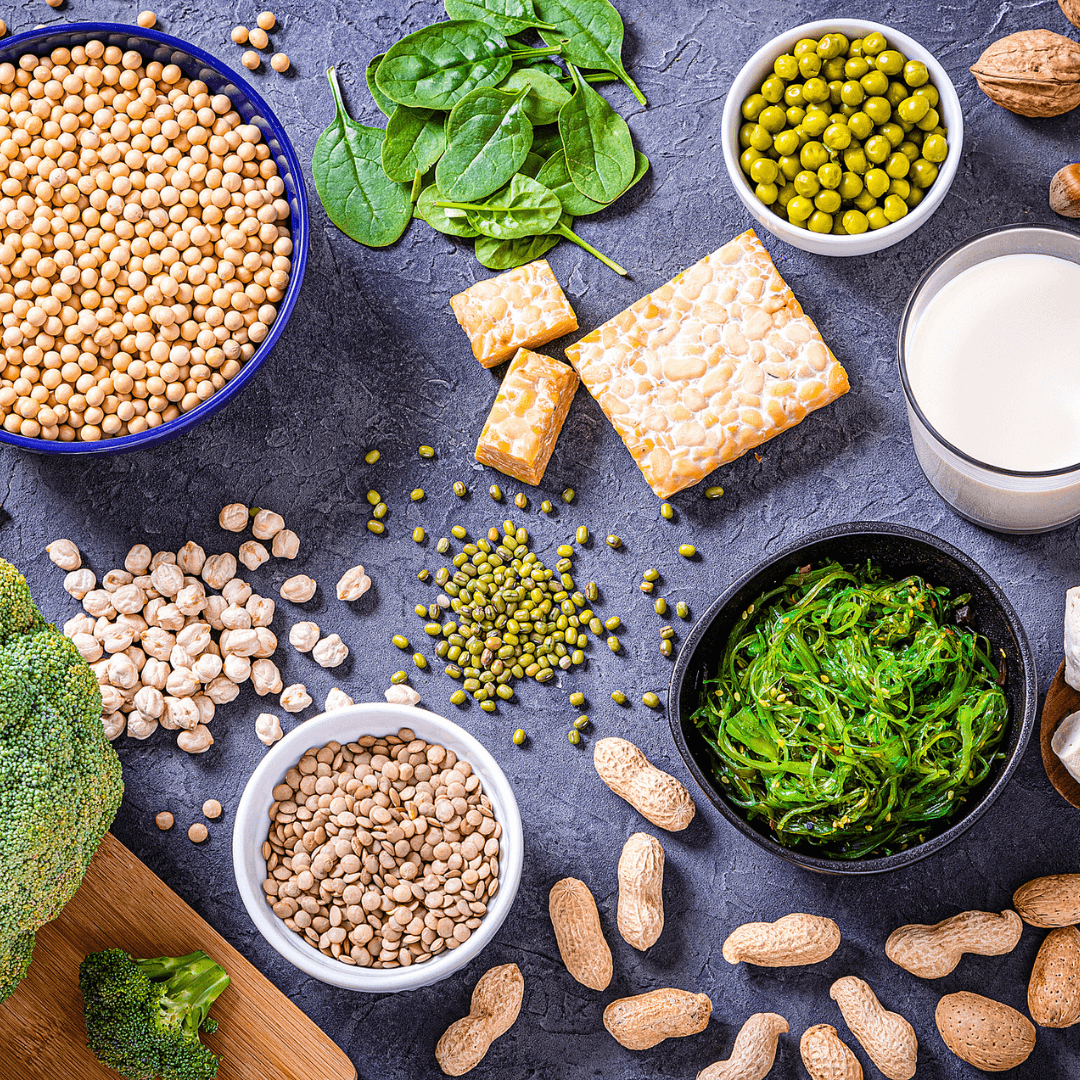 Carlos Gaw
"What we know about plant-based eating (when done in a balanced way) is that it can provide an individual with a variety of micronutrients and lean protein and tends to be lower in saturated fats compared to someone who incorporates an omnivore approach," Hill tells VegNews. 
Hill explains that athletes can access essential nutrients from plant-based sources without compromising their health or athletic output. Plus, eating this way means getting plenty of fiber. 
"Plants are high in micronutrients (vitamins and minerals), antioxidants, and fiber," Hill says. "These nutrients play a role in things like supporting cardiovascular health, blood sugar regulation, inflammation reduction, muscle recovery and repair, hydration support, and weight management."
The broad spectrum of benefits from a plant-rich diet could potentially enhance an athlete's overall well-being while providing a competitive edge.
"Focusing on complex carbohydrates (in addition to fruits and vegetables) will give athletes more fiber, which is beneficial for stable energy levels, regulated blood sugar levels, heart health, and improved digestion," Hill says, explaining that with a consistent energy supply and well-regulated blood sugar, athletes can potentially experience fewer energy fluctuations, enhancing their overall output.
"Consuming a plant-based diet that's balanced and varied can help ensure athletes are getting a dynamic nutrient intake," Hill says. 
Plant-based food and sports
If we've learned anything from the Netflix documentary The Gamechangers, it's that elite athletes can thrive on a plant-based diet. And the many benefits of a balanced plant-based diet have been resonating with athletes across a variety of sports.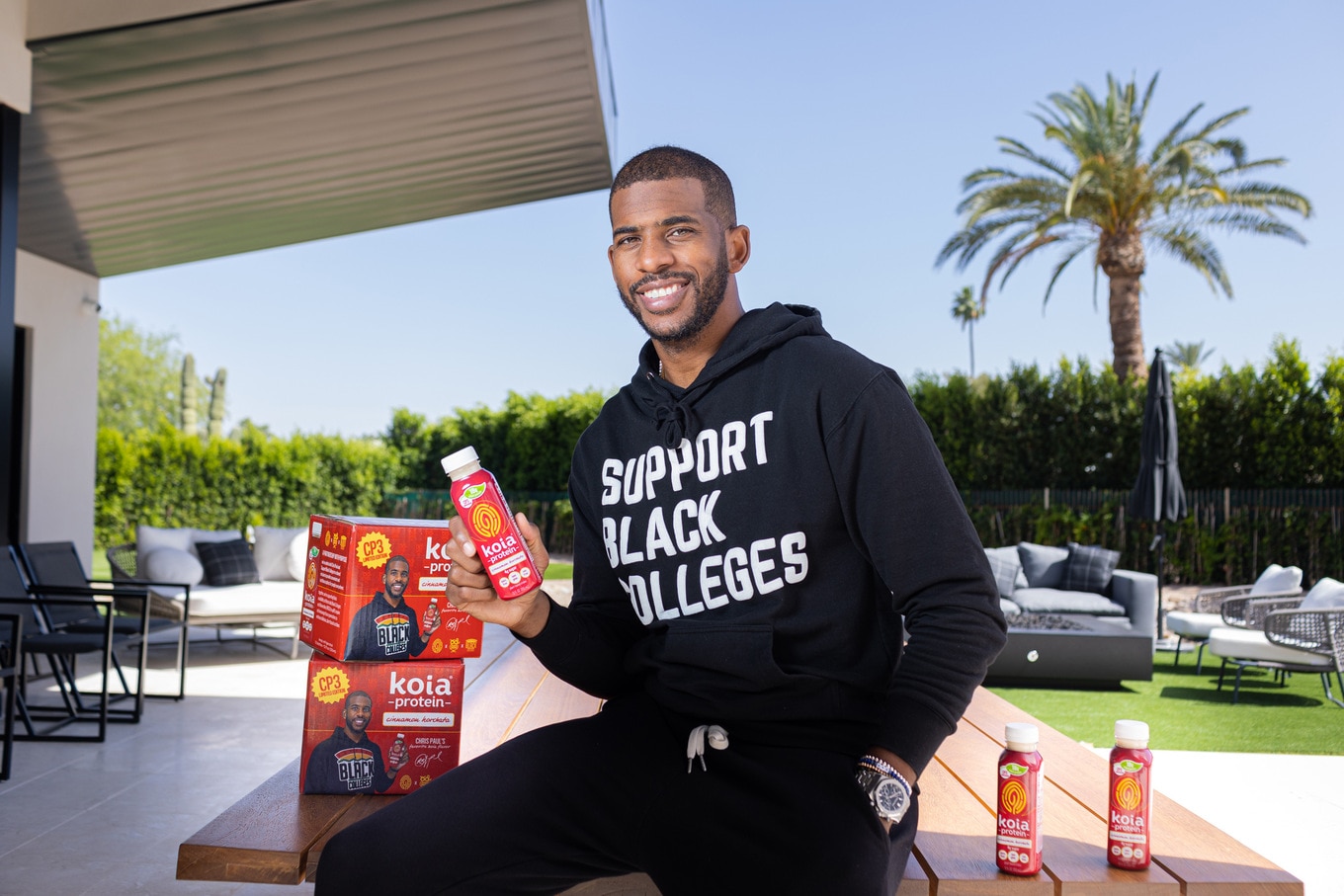 Koia
In basketball, a number of athletes have transitioned to a plant-based diet in recent years, most notably Chris Paul, who is slated to play his 19th season in the NBA as a new member of the Golden State Warriors. 
Since going vegan in 2019, Paul has become an ambassador for several vegan food brands, including Kioa, Beyond Meat, Eat Just (maker of vegan Just Egg). The 38-year-old NBA star is also an investor in Wicked Foods, which opened a vegan concession stand and ice cream cart at the Target Center in Minneapolis thanks to a partnership with NBA team Minnesota Timberwolves. 
This year, baseball got a little sweeter with an Oatly partnership that put the vegan oat milk ice cream brand at 50 Minor League Baseball (MiLB) stadiums nationwide. 
And, most recently, volleyball is getting a taste for plant-based partnerships with a new deal between Protein Puck and Kerri Walsh Jennings, a five-time Olympian in volleyball.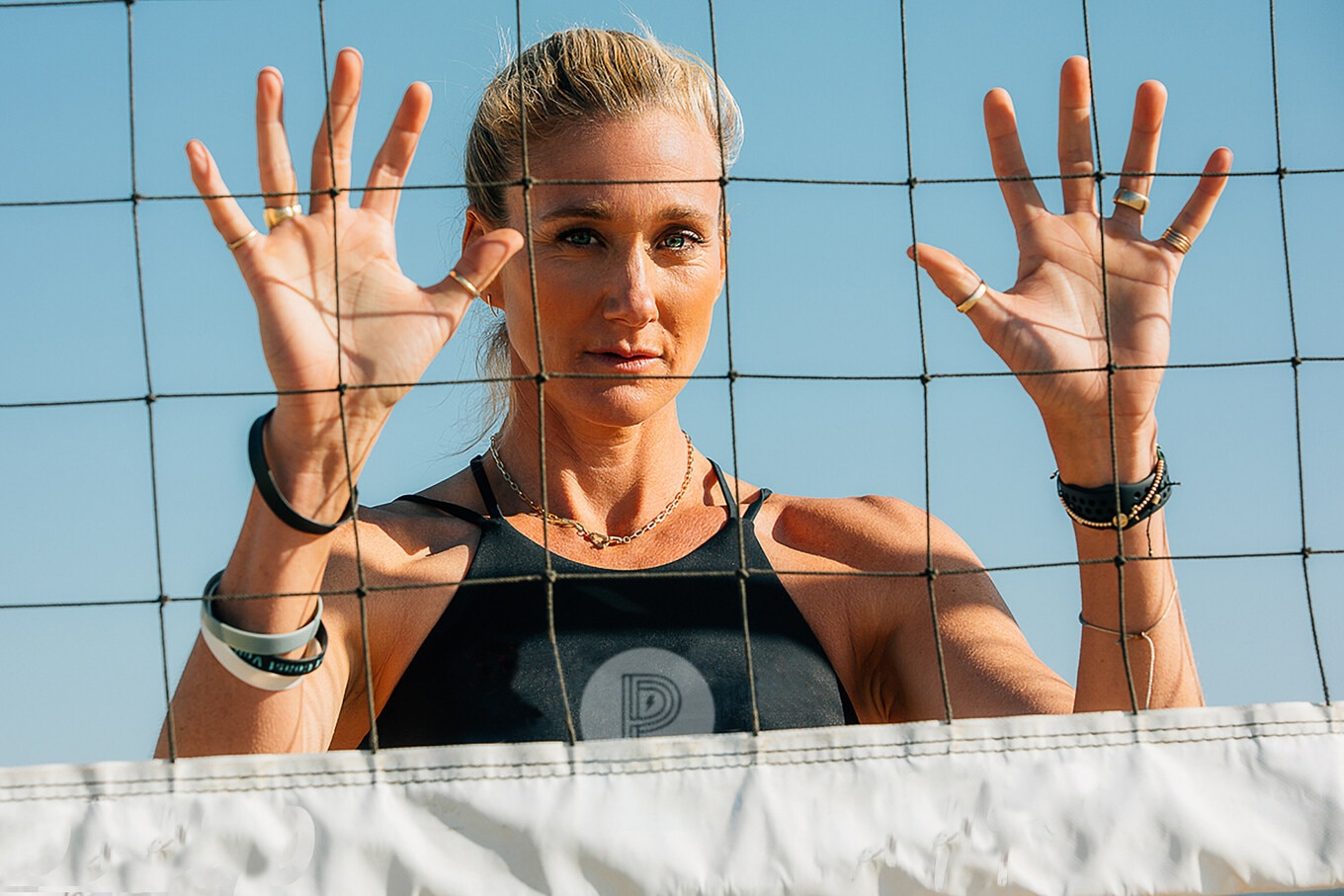 Protein Puck
Recognized for her prowess on the court as well as her roles as an entrepreneur and mother, Jennings will collaborate with Protein Puck to advocate for its whole-food-based protein bars. In addition to brand awareness, Jennings will also contribute to the development of new products and distribution channels for Protein Puck.
"As an athlete, I understand the critical role of nourishing my body with clean, high-quality ingredients," Jennings said in a statement. "Protein Puck provides an ideal solution for those committed to an active lifestyle while also enjoying delicious, nutritious snacks."
To celebrate this new partnership, the Jewel Osco store in downtown Chicago will host a live event featuring Jennings on September 2, 2023. 
For the latest vegan news, read: