It's a dilemma vegans are all too familiar with: when eating out with a group of friends, it can be difficult to find a restaurant that offers high quality plant-based dishes while also catering to non-vegans. 
Cincinnati, OH-based entrepreneurs Sean Reed and Jarvis Shaw are on a mission to change this reality and make the service industry more inclusive of vegans. Last month, Reed and Shaw announced their upcoming restaurant and lounge concept, Almost V'Gan.
Set to open in Cincinnati early next year, Almost V'Gan will bring a plethora of vegan options to the city's central, downtown district. 
Almost V'Gan
Reed himself understands first hand the difficulty of finding satisfying, plant-based dishes while dining out in the city. "My own personal experience led me to want to own a place where people could socialize and enjoy food that suited all lifestyles and diets," Reed said in a statement. "Everywhere I went, the only thing I could eat was salad—and it got old fast."
With Almost V'Gan, Reed will ensure plant-based eaters are never made to feel like an afterthought as they scour menus looking to build an entire meal out of sides and salads. 
While the restaurant and lounge will serve meat, every dish will have a vegan counterpart. "Everything will have a vegan pairing [at Almost V'Gan]," ​​Reed said. "So, for every item that contains meat, there will be a similar meatless option." 
The menu at Almost V'Gan
To help bring Almost V'Gan to life, Reed and Shaw tapped celebrity chef—and two-time Food Network champion—Camerron Dangerfield to craft the vegan-friendly menu. Plant-based customers can expect menu items such as grilled watermelon salad, smoked jackfruit tacos, and grilled tofu sliders made with fresh, locally sourced ingredients whenever possible.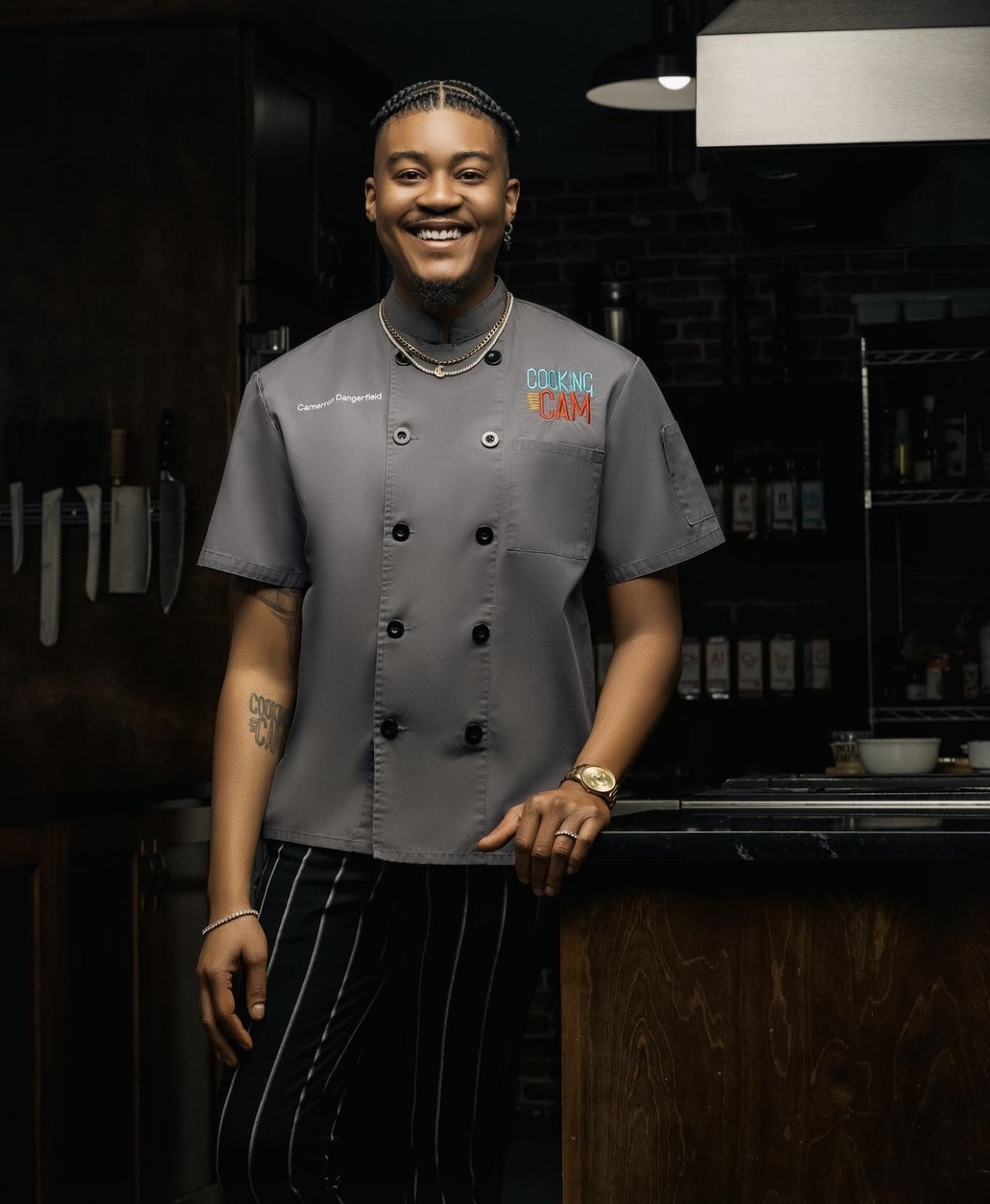 @cookingwithcam/Instagram
"[Dangerfield] was my first pick," Desirae Shaw, project and general manager at Almost V'Gan, tells VegNews. "He has curated many original projects. He's helped several restaurants and lounges with their menus and kitchens. With his background, experience, and accolades—as well as [our personal friendship]—I trust him."
By offering both meat-based dishes and a variety of plant-based options, Almost V'Gan is creating a space for discussions about diet choices among its diners. 
"Almost V'Gan will foster conversations between vegan and non-vegan patrons because the food will be so delicious [that] it will invite everyone to try the vegan dishes, leading to dialogue about them," Jarvis Shaw tells VegNews. "The shock factor will make you talk about it." 
"Our restaurant and lounge [will] bridge the gap between vegan and non-vegan people so were are one and open to trying new things," Reed tells VegNews. 
And when it comes to drinks, vegans will have an abundance of options at Almost V'Gan. Cincinnati native Donnie Johnson will run the bar program and has already crafted a number of vegan-friendly drinks—both alcoholic and alcohol-free—guaranteed to appease diners.
Already, Cincinnati locals have embraced Almost V'Gan for the vegan options it's bringing to the city's downtown district. "Just alone on social media, so many people have inboxed us saying, "Oh my God! [As vegans], we have limited options," Desirae Shaw says. "This is going to be so wonderful."
Set to open in March 2024, Almost V'Gan is more than a restaurant—it's also a lounge. Geared toward people ages 21 and up, the lounge area at Almost V'Gan will offer bottle service, VIP areas, a patio, and ample music. 
Restaurants amp up vegan options
With its inclusive menu, Almost V'Gan joins a legion of restaurants that have amped up their menus to better serve a variety of diets. 
According to the State of the Plant-Based Foodservice report published by Plant Based Food Association (PBFA) earlier this year, nearly half (48.4 percent) of US restaurants now offer plant-based options; this represents a 62-percent growth since 2012. 
For the report, PBFA analyzed data from operators across multiple food service segments including on-site, quick-service, fast casual, and fine-dining to illustrate how plant-based foods are being adopted across the food service industry.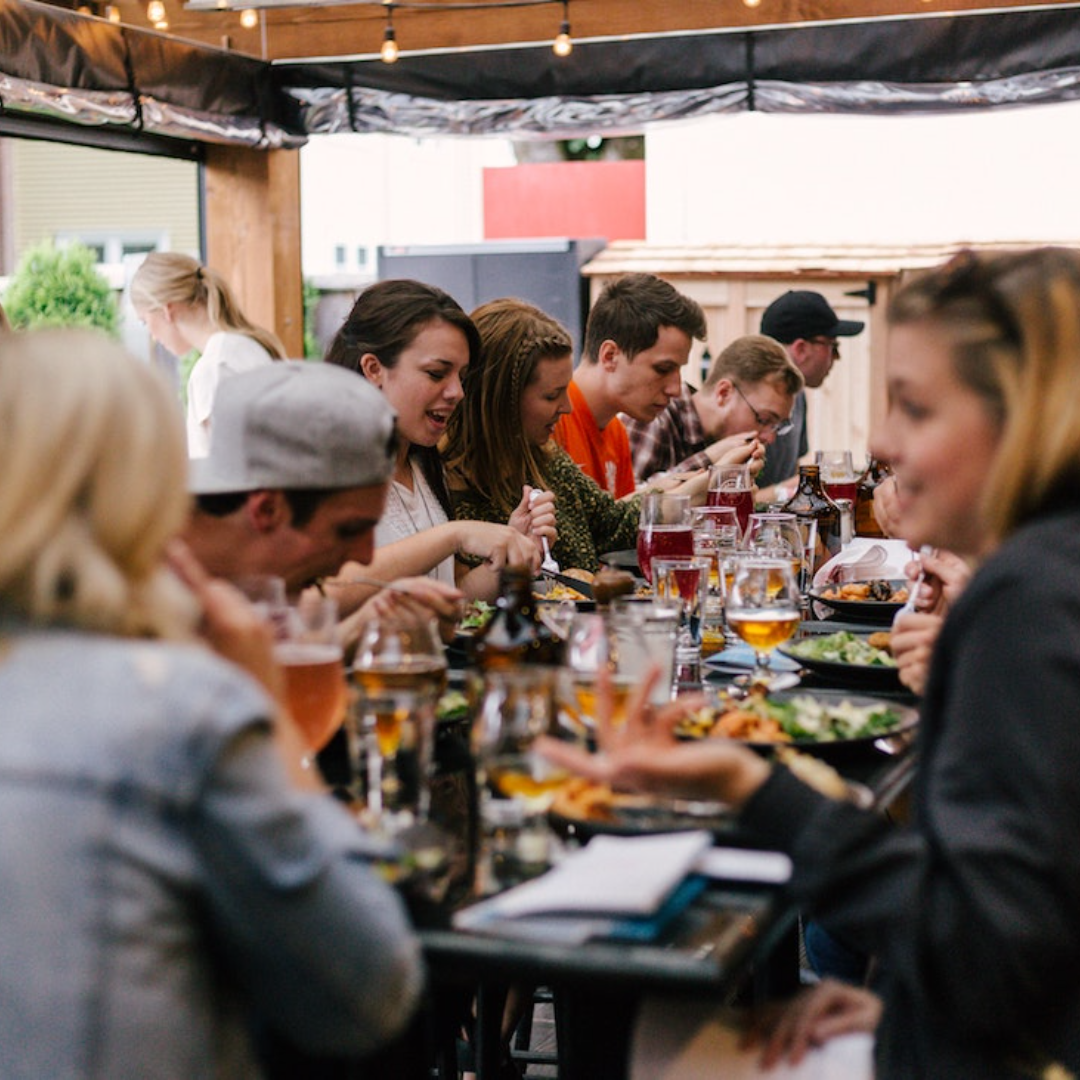 Priscilla du Preez
And at Almost V'Gan, plant-based foods aren't just an addendum, they're an integral part of the menu. "A lot of the time, when you go to a restaurant and you're vegan, there isn't a [dedicated] menu for you unless you go to a strictly [plant-based] restaurant," Desirae Shaw says. 
By offering a vegan menu replete with inclusive options, Almost V'Gan is poised to become a social hub. "What I like is that I can socialize with all of my friends [at Almost V'Gan]," Desirae Shaw says. "No one has to be put in a position where they hardly have anything to select from because of [their dietary needs]."
For the latest vegan news, read: