If we lined up all of the burgers consumed by Americans every year, it would be long enough to circle the globe, not just once, but 32 times. That's about 50 billion burgers, which leads us to make the fairly safe assessment that Americans are just a little bit addicted to patties in a bun. It's no surprise, really. Burgers are juicy, filling, delicious—and the perfect vessel for all of your favorite toppings and sauces (hello, chopped onions and Worcestershire sauce).
But there is a catch to all of these burgers. The stereotypical all-American patty is made with beef, which, unfortunately, isn't great for the planet or our health. A growing body of research links eating too much processed meat with a higher risk of chronic disease and the beef industry is also associated with high rates of methane emissions and deforestation. It's all a bit of a downer on a classic barbecue favorite, we get it. But there are ways to enjoy burgers and take care of your health and the environment at the same time: embrace the vegan options.
Right now, you can find many different vegan meaty burgers on the market. Just look for brands like Beyond Meat and Impossible Foods, for example. But you also can't go wrong with a classic vegetable-based patty, especially if you're looking for the most nutritious option. These burgers have a reputation for being boring, but we think they're criminally underrated flavor-wise. You can load them up with all of your favorite toppings and sauces and know you're doing your health a solid at the same time, too. What's not to love?
To help you out next time you're scanning the grocery store aisles for a tasty, healthy vegan burger, we spoke with Kelsey Costa, MS, RDN, a nutrition research and media consultant, to get some of her top picks. But first, why are some veggie burgers healthier than others?
Unsplash
Are veggie burgers healthy?

If you're specifically looking for a burger that's good for your health, you can't go wrong with any options that are made from plant-based whole food ingredients. "Whole-food vegan burgers offer an array of health benefits due to their nutrient-dense composition," Costa says. "Ingredients like lentils, beans, and quinoa are naturally high in fiber and protein and come packed with essential vitamins and minerals."
"Fiber improves digestion and satiety, while lean protein supports muscle growth and repair," she adds. "Moreover, these plant-based foods are low in saturated fat, reducing the risk of heart disease compared to traditional meat products."
While plant-based meat versions are often better for the planet, they do tend to be significantly more processed than the vegetable-based options, Costa notes. "Often, they contain artificial additives and are stripped of many naturally occurring nutrients," she explains. "The result is a product that, while technically plant-based, does not provide the full nutritional spectrum found in whole foods."
So if you're prioritizing nutrition right now and you're happy with a softer, veggie-packed bite, consider a whole food option. But which ones are the best? Read on below for Costa's top picks. 
The 5 best vegan burgers, according to a nutritionist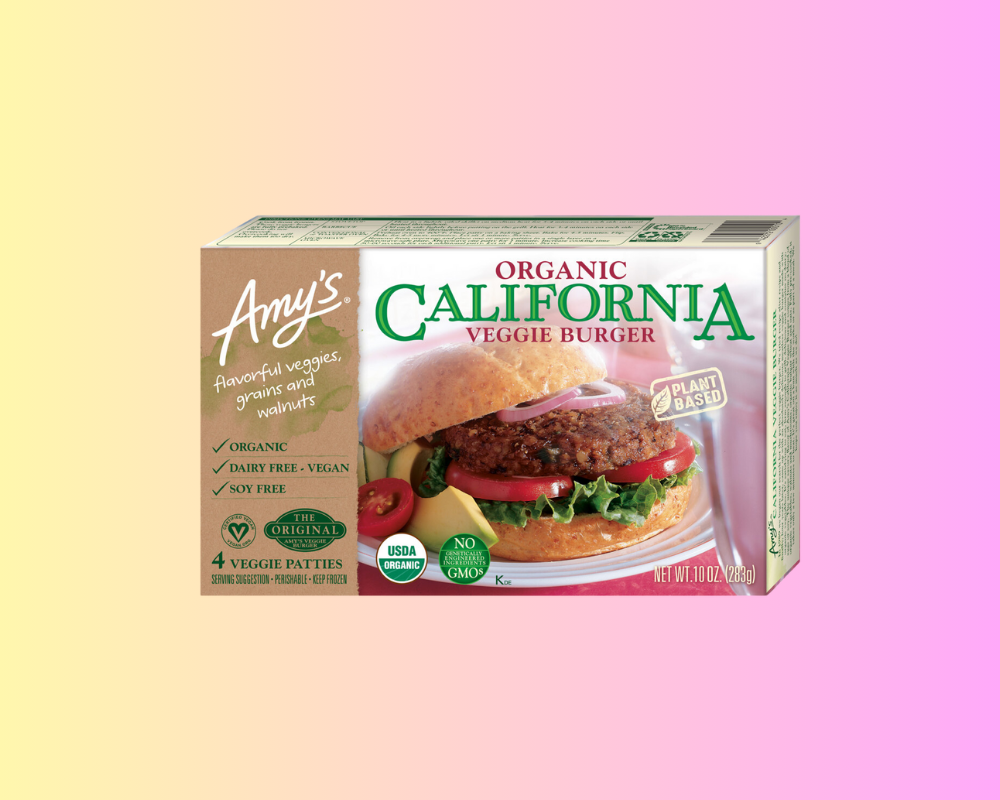 1 Amy's Kitchen Organic California Veggie Burger
"Known for its use of organic and whole food ingredients, Amy's California Veggie Burger not only tastes great, but it's also high in fiber, helping to support digestive health," Costa says. "With 6 grams of protein and 4 grams of dietary fiber per serving, this vegan burger is a great option for those seeking a healthy diet."
Get it here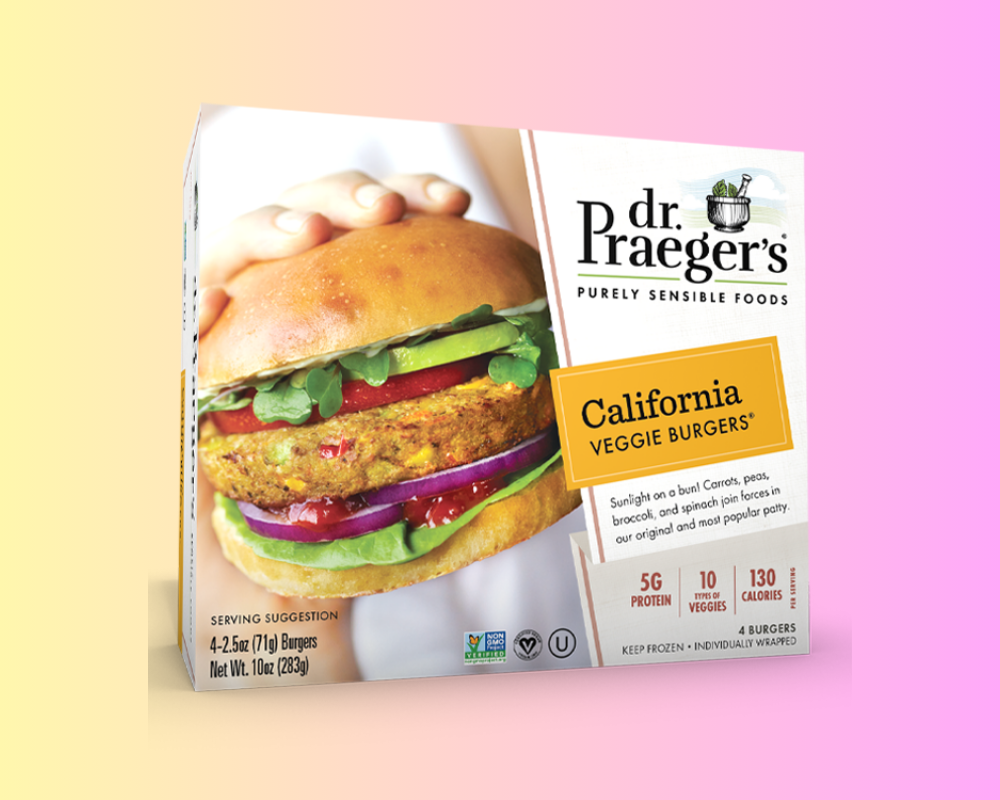 2 Dr. Praeger's California Veggie Burger
"These low-calorie burgers are another great California-style option made from whole vegetables and grains," Costa notes. "Each burger contains 5 grams of protein and 5 grams of fiber, making it a nutritious base for any meal."
Get it here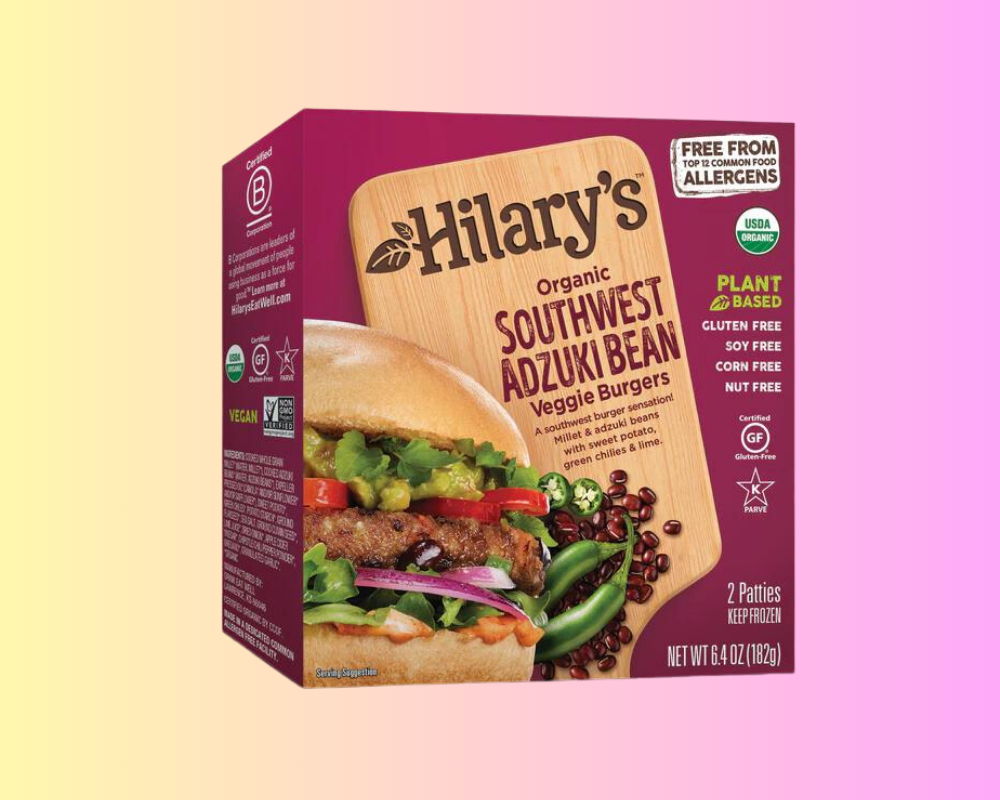 3
Hilary's Organic Southwest Adzuki Bean Veggie Burger
"These are high in fiber and contain adzuki beans, which are known for their antioxidant properties," Costa explains. "Made with primarily grains, beans, and sweet potatoes, these burgers offer 4 grams of protein and 4 grams of fiber."
Get it here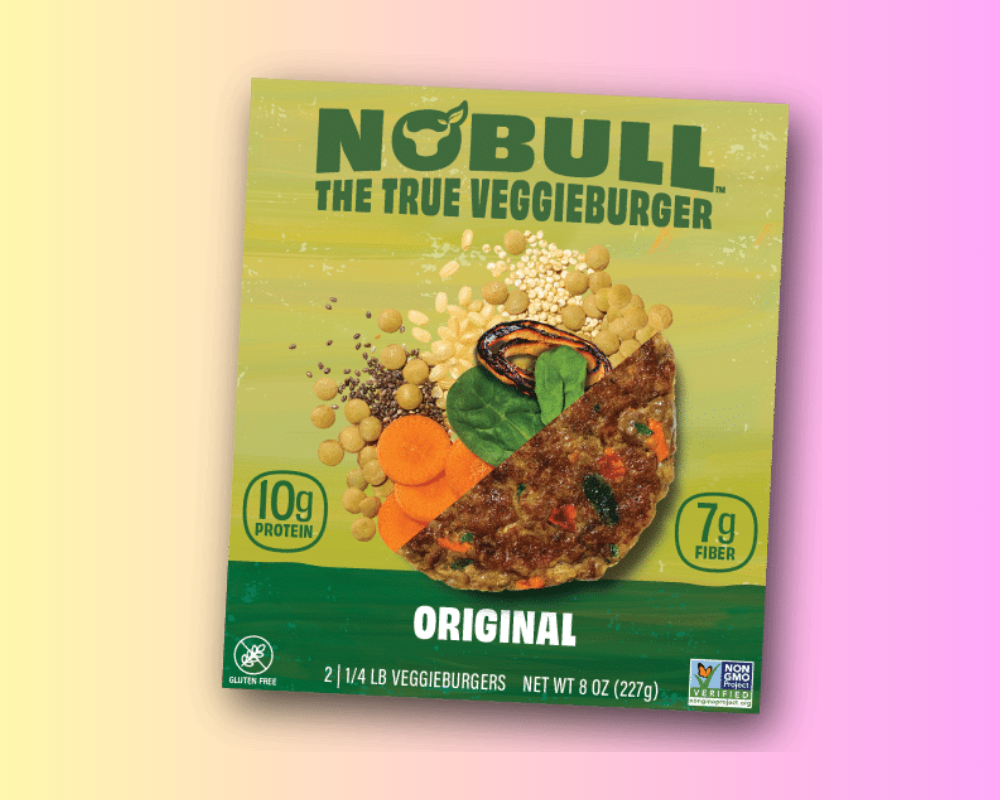 4 NoBull Original Burgers
"Made with rice, lentils, quinoa, and chickpea flour, this vegan burger is an excellent source of protein and fiber," Costa says. "With 9 grams of protein and 8 grams of dietary fiber per serving, NoBull Original Burgers are among the most nutrient-packed vegan burgers made from whole-food ingredients."
Get it here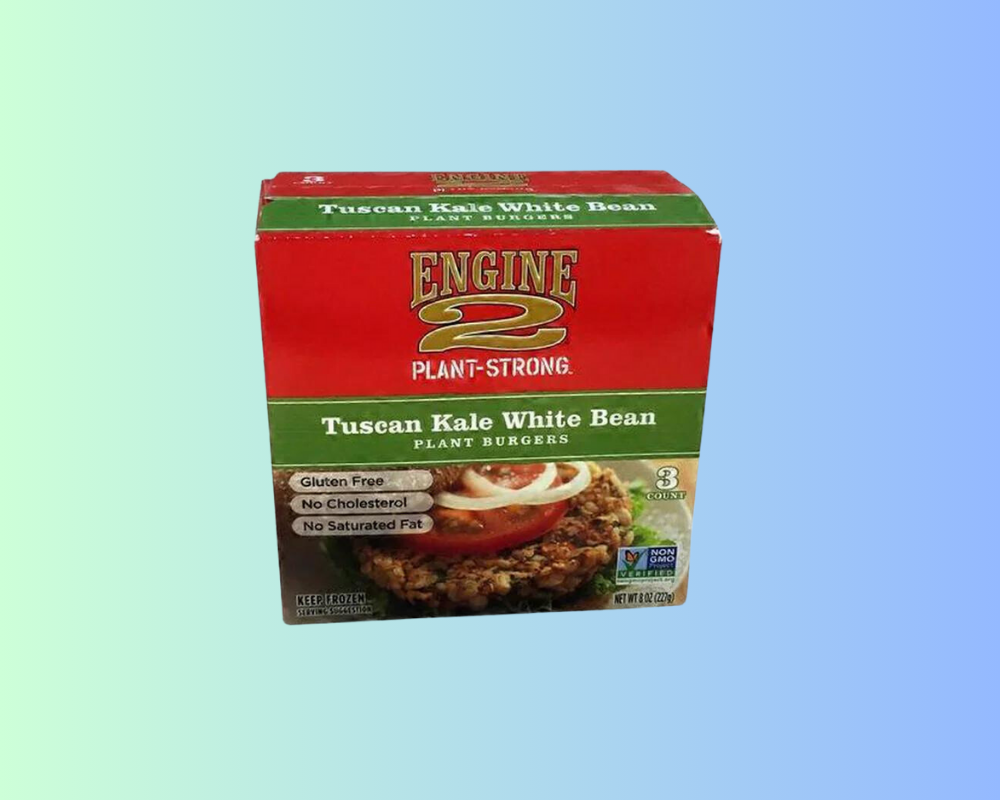 5 Engine 2 Plant-Strong Plant Burgers
"Engine 2 burgers are made from whole foods like black beans, brown rice, and rolled oats, providing an excellent source of complex carbohydrates and fiber," Costa notes. "They're also free of added oils or overly processed ingredients. Each burger offers 8 grams of fiber and 6 grams of protein."
Get it here
For more on plant-based foods, read:
Here at VegNews, we live and breathe the vegan lifestyle, and only recommend products we feel make our lives amazing. Occasionally, articles may include shopping links where we might earn a small commission. In no way does this effect the editorial integrity of VegNews.