A trip to the grocery store isn't complete without treating yourself to some snacks. Whether you're the type to snack as you shop (no judgment here), you love to pick up a little something for the car ride home, or you just like to make sure that the pantry is always stocked with your favorite foods, here are some of the best vegan snacks you can grab from Walmart (which has a wide array of vegan food items to choose from). And the best part? At the time of writing, they're all available for less than $6. 
What makes a vegan snack?
Snack foods are often accidentally vegan (which means they are plant-based, but weren't intentionally made without animal ingredients by the brand). Takis, for example, have many vegan-friendly options, and you can find plenty of other accidentally vegan snack ideas, like Sour Patch Kids and Oreos, here.
But sometimes, snack foods—like chips, cookies, bars, and crackers—do contain ingredients like milk and eggs, so it's important to check the ingredients list before you select "add to cart." To help you make plant-based snack choices, we've compiled some of the best dairy-, egg-, and meat-free choices at Walmart below.

15 snacks you can find at Walmart for under $6
Ocean's Halo
1 Ocean's Halo Seaweed
Seaweed isn't just for sushi, it also makes a nutritious and addictive snack. Seasoned with sunflower oil and sea salt, these seaweed chips are gluten-free, organic, and can be eaten straight out of the bag. Or, if you've got leftovers, you can also add them to rice bowls or use them to make your own vegan musubi.
FIND IT HERE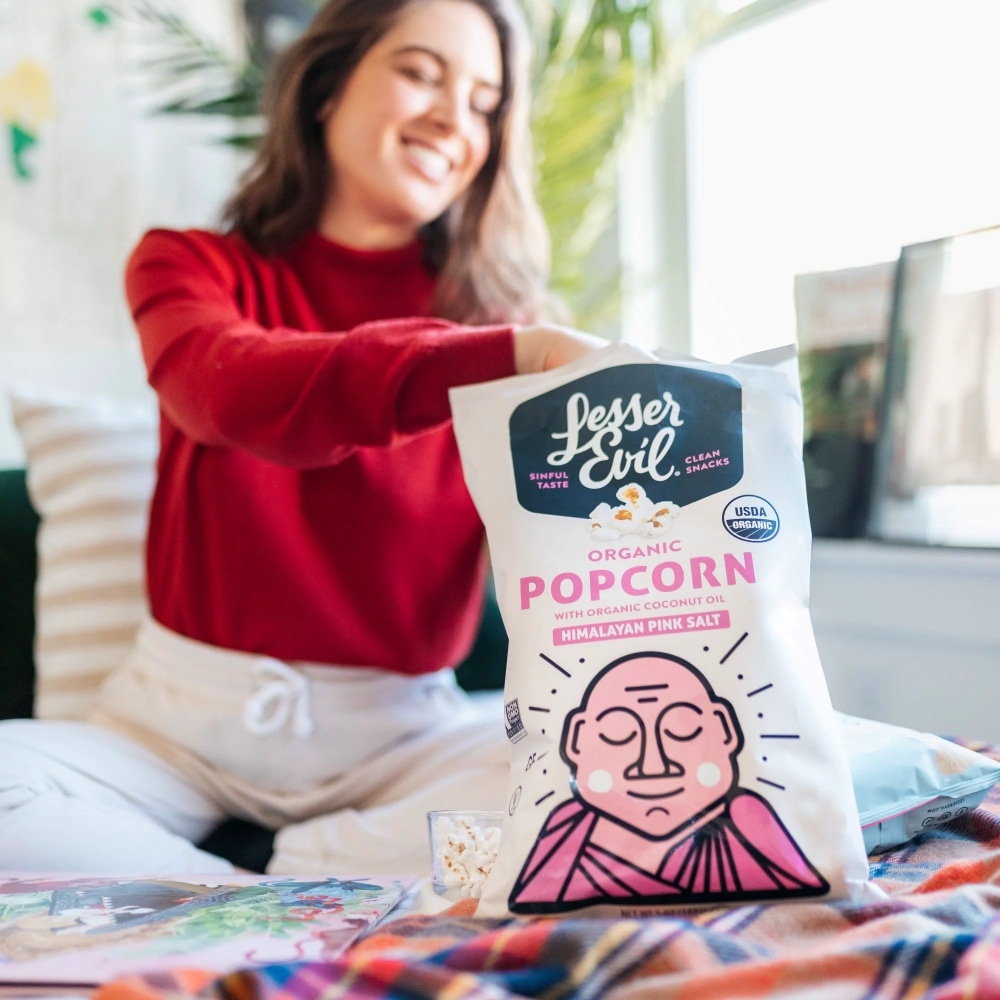 LesserEvil
2 LesserEvil Organic Popcorn
The perfect snack for movie night is, of course, popcorn. But there are no rules around this tasty snack—have it on your desk when you're working, or cozy up in bed with a bag and a book. Popcorn always hits the spot. And this one from LesserEvil is not only delicious, but also organic, non-GMO, and gluten-free, too.
FIND IT HERE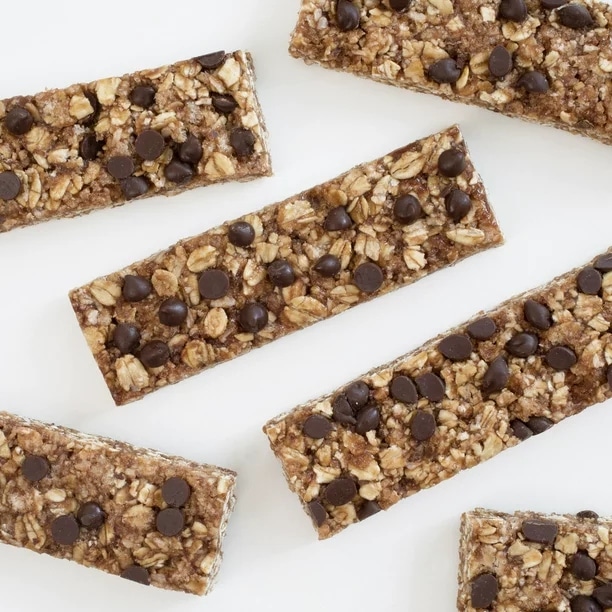 Annie's
3 Annie's Chewy Granola Bars
On days when you're on the go, make sure you're stocked up on Annie's Chewy Granola Bars for those afternoon lulls when you just need a quick and tasty pick-me-up. This one is packed with chocolate chips and gives 11 grams of whole grains per serving.
FIND it here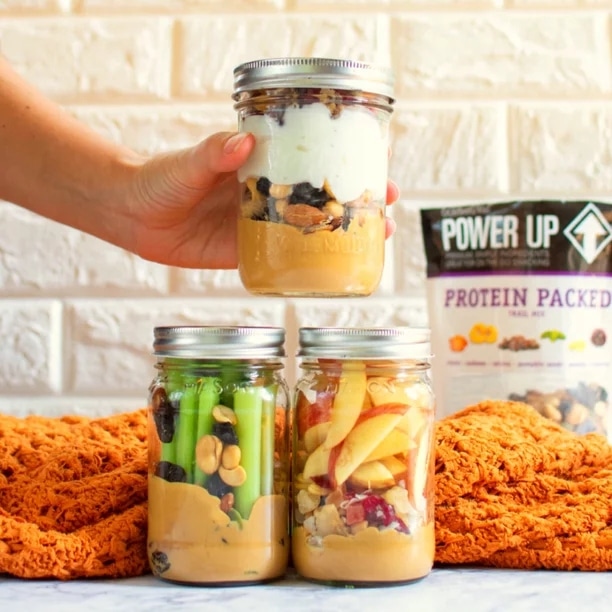 Power Up
4 Power Up Trail Mix
Trail mix is a great workout snack, but it's also a tasty nutritious option for those days when you're not feeling super active either. This variety by Power Up is gluten-free, protein-packed, and contains a mix of peanuts, raisins, almonds, cherries, cashews, and pumpkin seeds.
FIND it here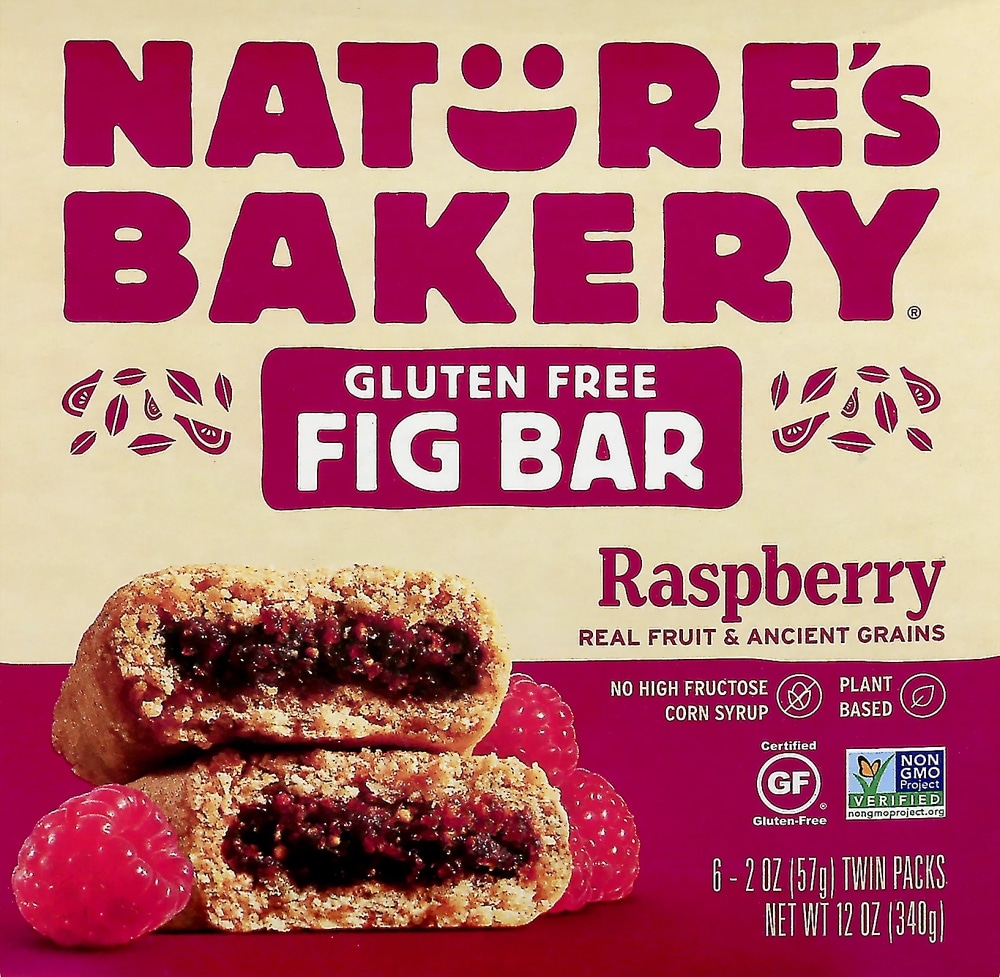 Nature's Bakery
5 Nature's Bakery Raspberry Fig Bars
Many snack bars feature nuts, which means allergy sufferers often have to miss out. But this option from Nature's Bakery is made with ancient grains, so it's totally nut-free. It also features a tasty jam-like, sweet filling consisting of raspberries and fig paste.
FIND it here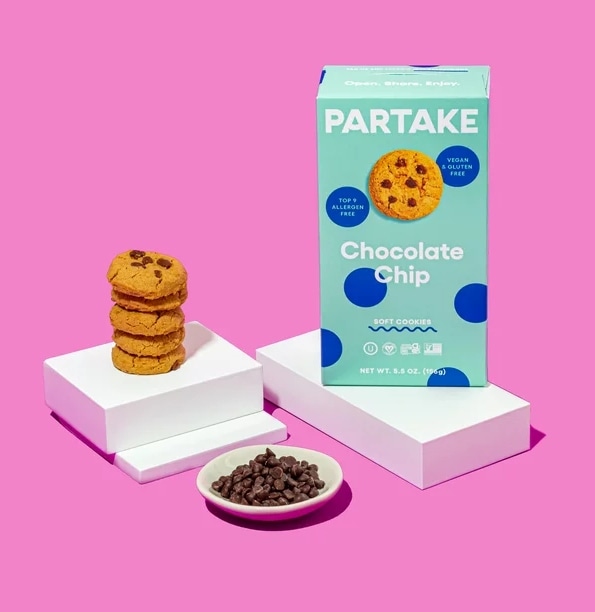 Partake Foods
6 Partake Foods Chocolate Chip Cookies
Again, these chewy, delicious cookies from Partake Foods are a great option for allergy sufferers or people with food intolerances. Not only are they free from nuts and dairy, but they're free of all the other top allergens, too, including eggs, soy, and wheat.
FIND it here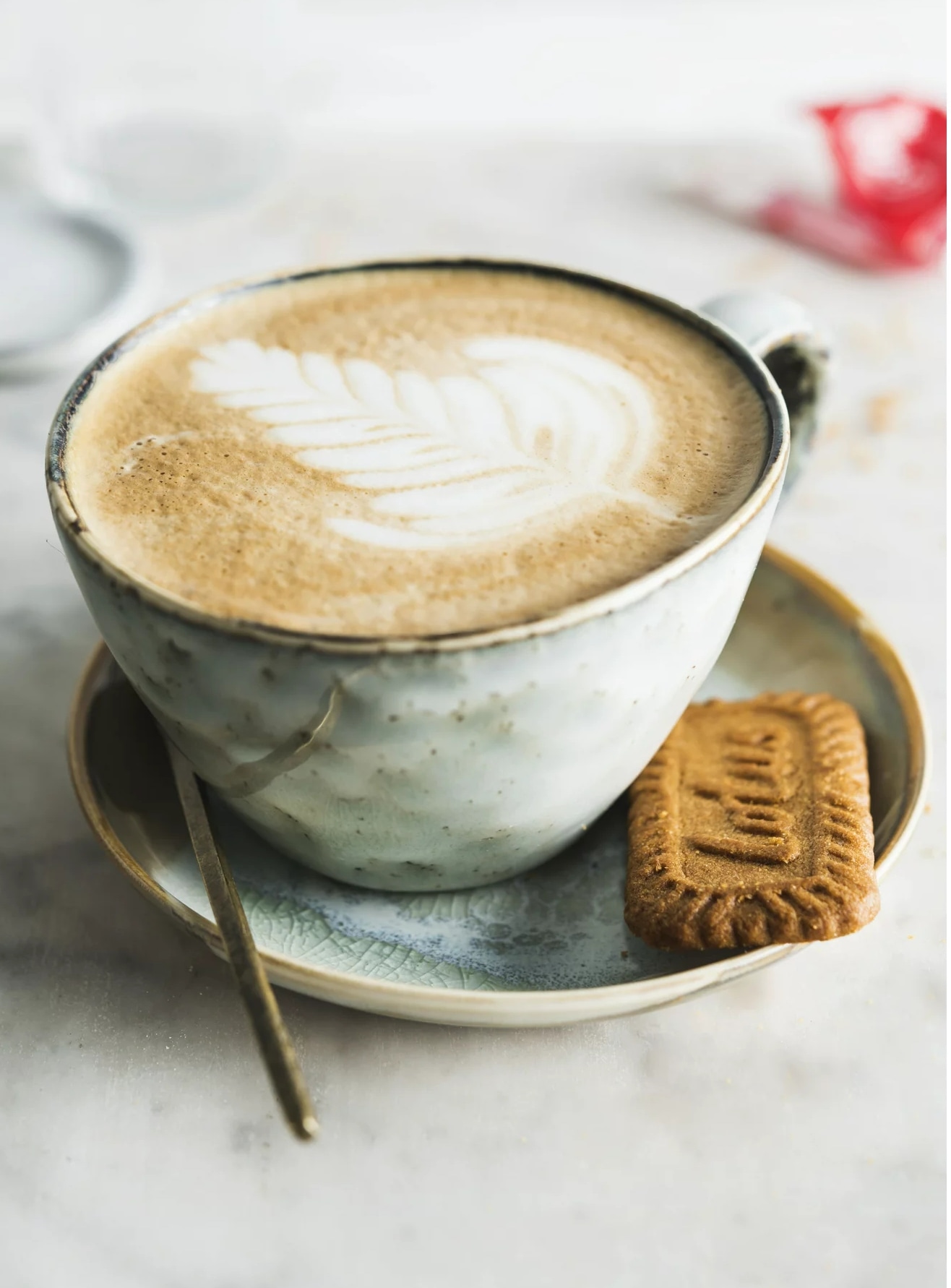 Lotus Biscoff
7 Lotus Biscoff Cookies
Lotus Biscoff has been a favorite in Belgium since they were invented in the 1930s, and now, they're loved all over the world. And the best part? They are totally animal-free. These cookies are great for snacking, but if you want to do more, you can also use them in baking, too!
FIND it here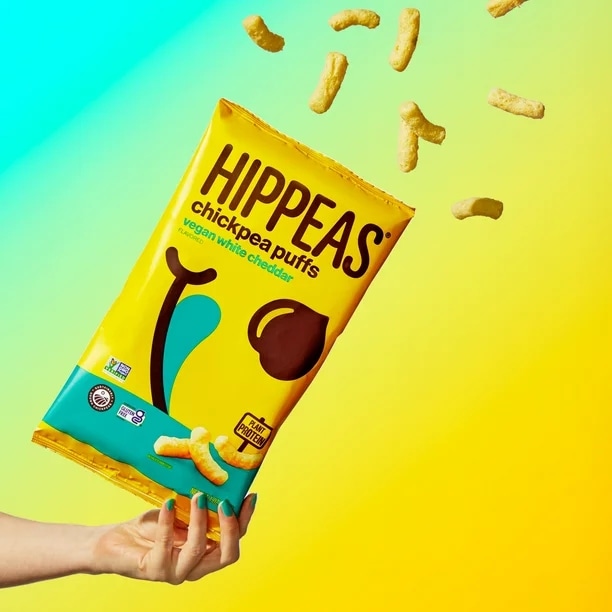 Hippeas
8 Hippeas Chickpea Puffs
Regular cheese puffs are, of course, not vegan. But that doesn't mean you have to miss out on one of the world's most addictive and delicious snacks. Instead, try these chickpea puffs from Hippeas, which are flavored with vegan white cheddar cheese.
FIND it here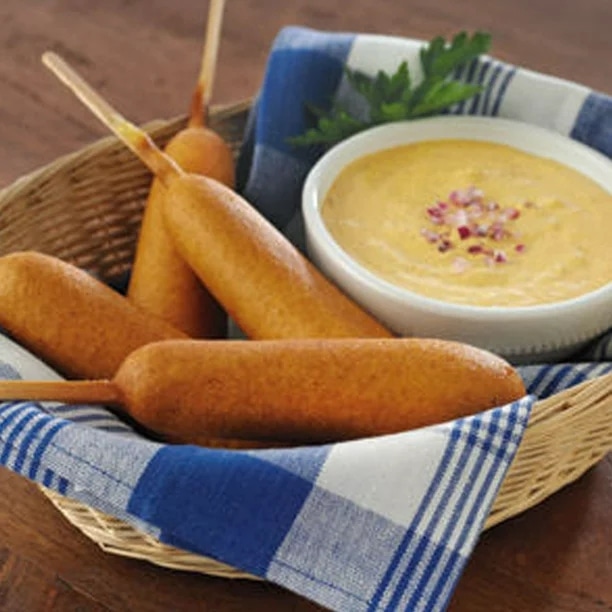 MorningStar Farms
9 MorningStar Farms Corn Dogs
If you're in the mood for a tasty, filling snack to tie the kids (and you!) over until dinner time, it only takes a few minutes to heat up a couple of these crispy vegan corn dogs from MorningStar Farms in the microwave.
FIND it here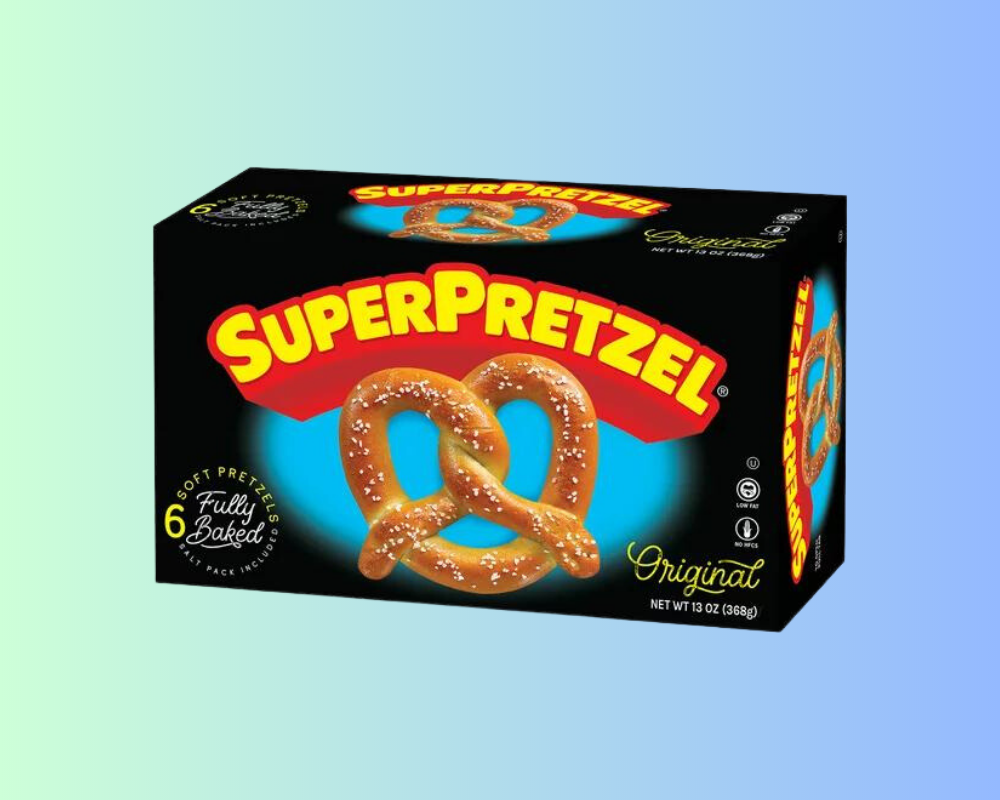 10 SuperPretzel Soft Pretzels
Arguably, not much competes with fresh pretzels from a street vendor, but these fully baked versions from SuperPretzel come pretty close. To warm them, first splash them with a little bit of water before heating them for around 30 seconds (per pretzel) in the microwave, and you're good to go.
FIND it here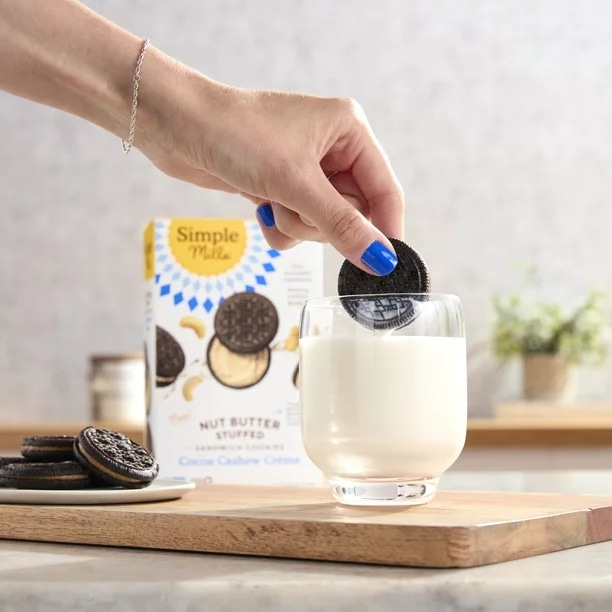 Simple Mills
11 Simple Mills Nut Butter Sandwich Cookies
Nut butter is a great snack in its own right, all you need is a spoon and a jar. But these nut butter sandwich cookies with cocoa cashew creme take things to the next level. Not only are they tasty, but they're nutritious, too, as they're a source of good fats, as well as minerals and vitamins like zinc, magnesium, and vitamin B6. 
FIND it here
Bobo's
12 Bobo's Apple Pie Stuff'd Oat Bites
Bobo is further proof that healthy snacks do not have to be boring. Filled with apple jam and whole-grain oats, these bites are a fun twist on the traditional granola bar. They're guaranteed to be a hit with adults and kids alike.
FIND it here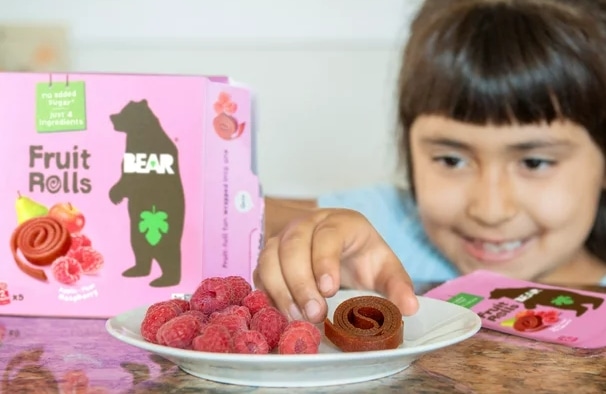 Bear 
13 Bear Fruit Rolls
Trying to think of new ways to make fruit fun and interesting? Bear's done the hard work for you. These kid-friendly (and adult-friendly) fruit rolls are just like candy, but they're packed with apples, pears, and raspberries.
FIND it here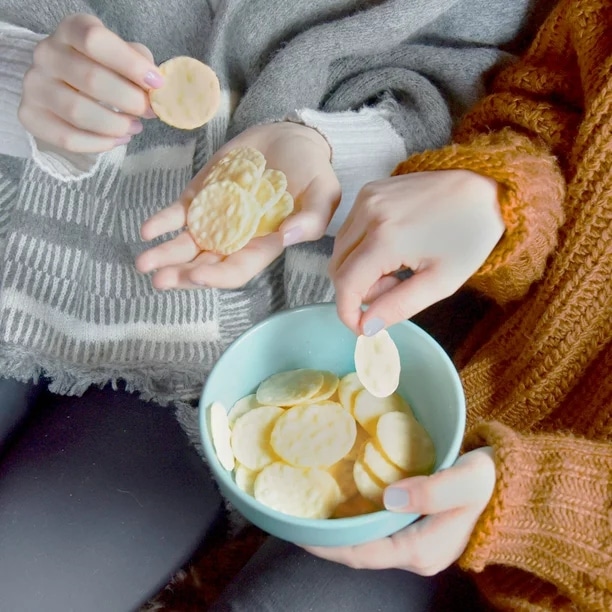 Good Thins
14 Good Thins Gluten Free Crackers
Break out the vegan cheese, hummus, or guacamole, these Good Thins crackers are the perfect, versatile, crunchy blank canvas for your favorite plant-based fillings. They're made with just a handful of simple ingredients: rice flour, oil, and salt.
FIND it here
Quinn
15 Quinn Peanut Butter Pretzel Nuggets
What's better than a pretzel? It's got to be a peanut butter-filled pretzel, right? Find out for yourself by snacking on these deliciously creamy peanut butter-filled nuggets from Quinn. Plus they're gluten-free, too.
FIND it here
For more on vegan grocery shopping, read:
Here at VegNews, we live and breathe the vegan lifestyle, and only recommend products we feel make our lives amazing. Occasionally, articles may include shopping links where we might earn a small commission. In no way does this effect the editorial integrity of VegNews.