In the competitive world of the NBA, players constantly strive to enhance their performance and overall well-being through lifestyle changes. One common adjustment that helps them make major leaps? Revamping their diets. 
For Los Angeles Lakers' rookie sensation Jalen Hood-Schifino, he took this crucial step well before being drafted into the league.
Like many aspiring NBA players, Hood-Schifino has long dreamed of gracing the hardwood of the world's most prestigious basketball league. His relentless pursuit of excellence led him to make dietary choices aimed at optimizing his physical and mental prowess.
Jalen Hood-Schifino/Facebook
In fact, Hood-Schifino made the decision to transition to a plant-forward diet when he was just 16 years old. This dietary shift involved significantly reducing his consumption of animal-based products. 
"Yeah, it's plant-forward. I'll still do, like, salmon and fish here and there. But, for the most part, I try to stay pretty strict with it," Hood-Schifino recently told The Athletic. 
Importance of diet in athletic performance
What sets Hood-Schifino apart is the timing of his dietary transformation. Many seasoned NBA stars make significant dietary alterations during the offseason, with the hope of returning to the court in improved physical condition. 
Hood-Schifino's remarkable dedication to his diet dates back to his high school years, specifically his sophomore year. He took it to the next level while in college, solidifying his commitment to his nutrition regimen.
Reflecting on the benefits of his dietary choices, Hood-Schifino notes a remarkable improvement in his energy levels and recovery.
"Yeah, that was the reason why I wanted to do it. I wanted to try it and see how it felt," Hood-Schifino says.
"Then, after just doing it for a couple of weeks, I started to see a big difference in the way I recover [and] my energy on the court. So I would definitely say it makes me feel really good," he added. 
The athlete's commitment to a plant-forward diet caught the attention of Lakers scouts and executives, ultimately influencing their draft decision. The Lakers organization found Hood-Schifino's maturity, preparation, discipline, and diet to be compelling traits that aligned with their values. These factors, in addition to his impressive collegiate performance at Indiana University—where he was named Big Ten Rookie of the Year—solidified his position as a top draft choice.
Lakers Vice President of Basketball Operations and General Manager Rob Pelinka praised Hood-Schifino's professionalism and dedication, citing his advanced approach to diet and training as key indicators of his potential success. "He definitely has Lakers DNA," Pelinka said in a statement.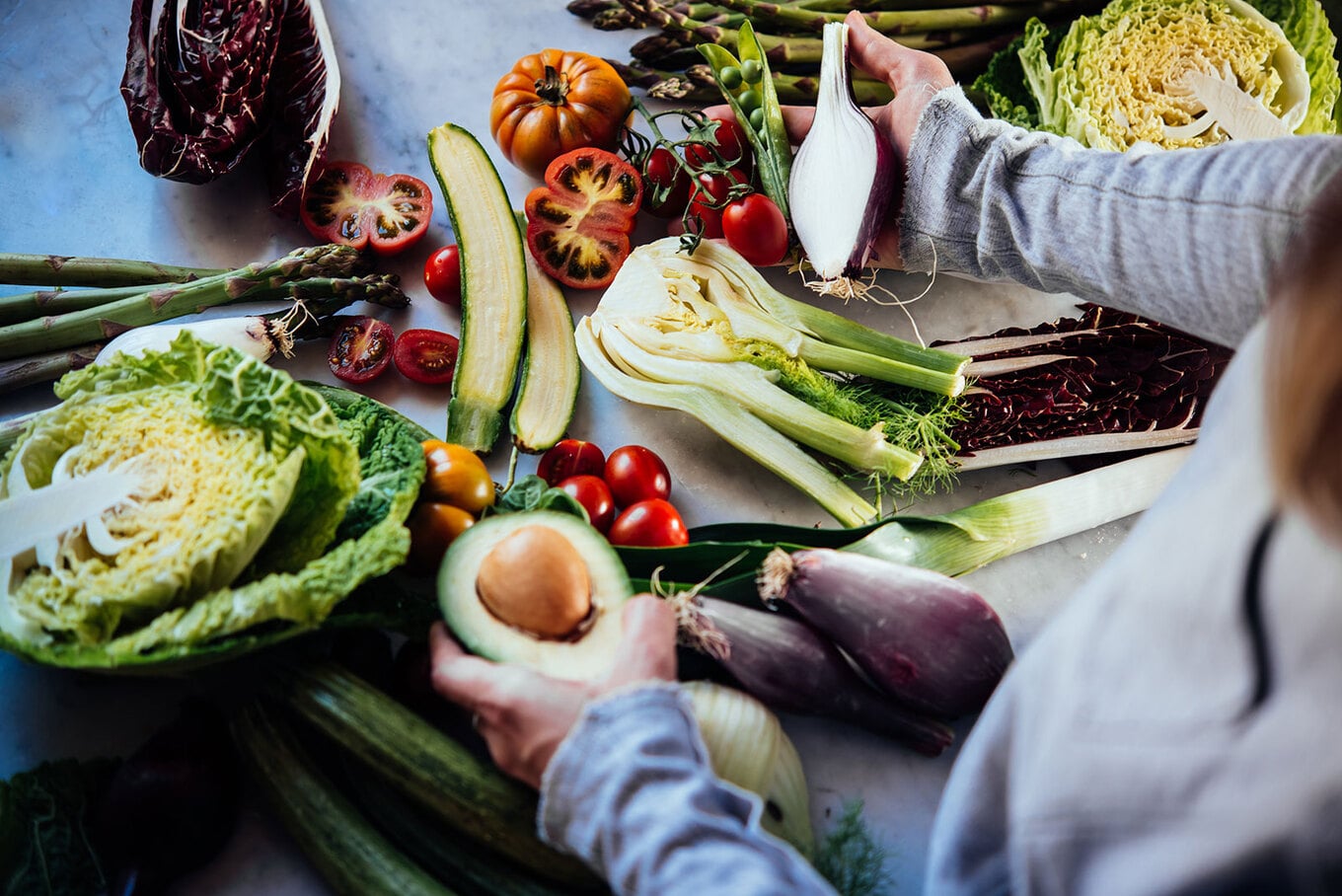 Adobe
Hood-Schifino's plant-based diet has set him apart from his peers in the 2023 draft class, raising the possibility that the Lakers may consider prioritizing similar dietary choices in future player acquisitions if they continue to deliver positive results.
Vegan athletes in the NBA
Hood-Schifino joins a number of NBA athletes who follow a vegan or plant-forward diet, including Chris Paul, Cade Cunningham, DeAndre Jordan, JaVale McGee, and Kyrie Irving. 
Paul credits his vegan diet for giving him the energy he needs on and off the court. He initially intended to transition to a plant-based diet temporarily, but the 38-year-old star veteran basketball player decided to stick with it after experiencing myriad benefits.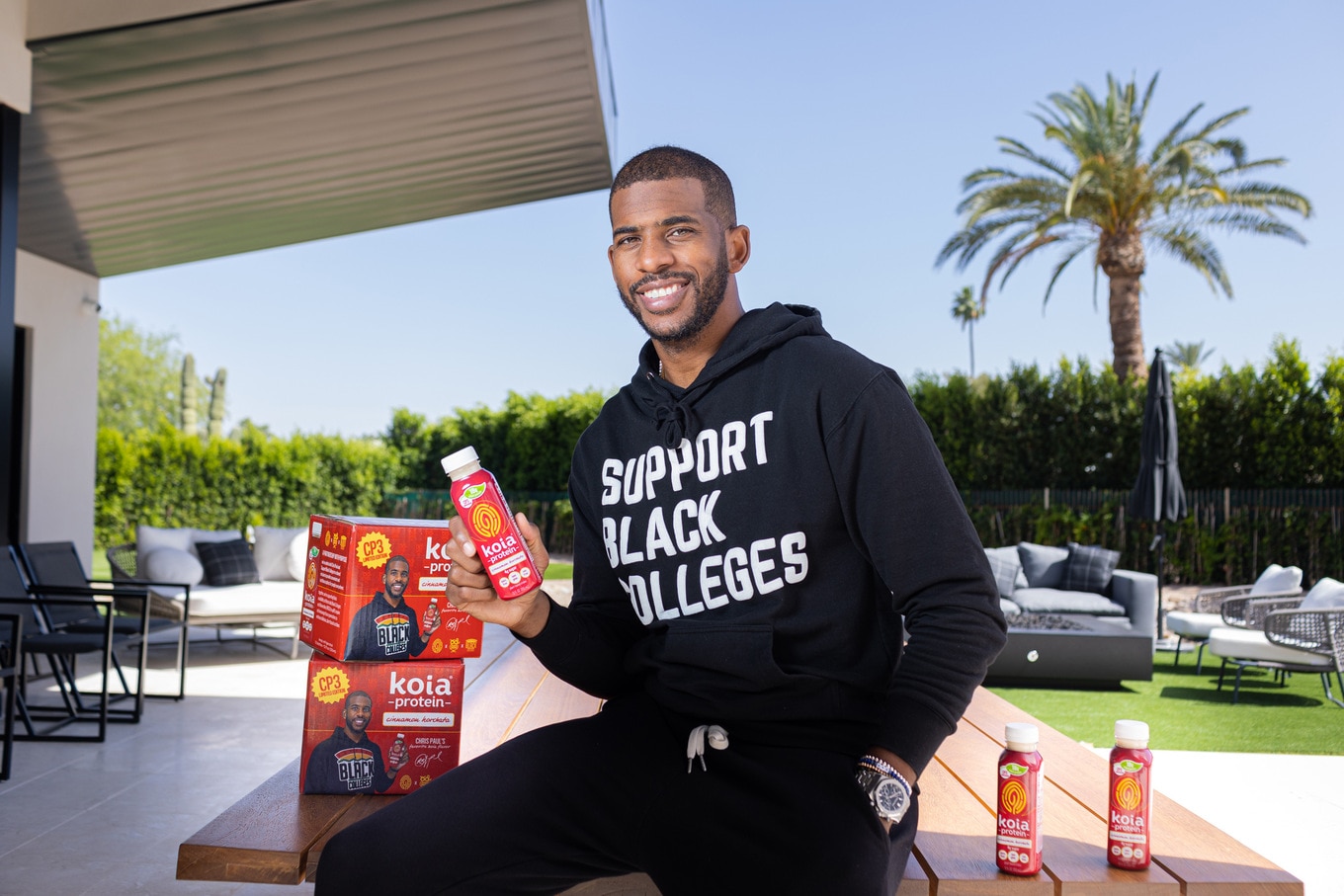 Koia
"When I first went plant-based, it was for performance purposes but once I saw how my body changed and how I felt—it was for life," Paul said in an interview with GQ.
And although most players are motivated to change their diet to improve their athletic performance, DeAndre Jordan did it to save the planet. On an episode of vegan cooking show Cooking Clean, he explained that he went vegan "cold turkey" and it's been great ever since. 
"Once you educate yourself a lot on what you're putting in your body and where the protein is actually coming from, [going vegan] was an easy decision for me," Jordan said on the show. 
"And also, environmentally, being able to take care of the planet—not only for ourselves but for our children and their children and so on—I just wanted to be able to have some kind of impact on us bettering our environment."
For the latest vegan news, read: