As plant-forward diets have risen in popularity (research suggests around 36 percent of Americans are eating less meat these days), the search for alternatives to animal products has intensified. This has, of course, led to a boom in plant-based meat brands, and now, grocery stores are filled with vegan chicken, beef, pork, and fish options.
But, if you prefer to keep things simple, it's easy to find whole-food ingredients that can also replicate the texture of meat effectively. Mushrooms are a great choice, and hearts of palm are also becoming more popular, too. But, arguably, when it comes to mimicking shredded chicken and pulled pork, as well as other delicious meaty textures, no other stand-alone ingredient does it quite like jackfruit.
Jackfruit has been cultivated in India and Southeast Asia for centuries. But in recent years, Western countries have also started to cotton on to the fruit's culinary potential. In fact, jackfruit is now so popular, the global market hit more than $311 million in 2022, and it's expected to keep growing.
If you're a jackfruit newbie, the fruit can look a little bit intimidating, with its tough, spiky, green outer husk. But don't be dissuaded—jackfruit can be mastered by cooks of all levels, and once you know what you're doing, it's super easy to prepare. Here's what you need to know, plus 10 easy vegan recipes.
Pexels
Is jackfruit hard to cook?
The trickiest way to cook with jackfruit is if you're starting from scratch, i.e., if you're using a whole, fresh jackfruit (which you can sometimes find at farmer's markets and Asian grocery stores).
In this situation, you will need to break down the jackfruit with a large, and very sharp, knife, in order to get through its thick, tough exterior, before removing the white core in the center of the fruit, as well as the pods and the seeds from inside the pods (these are edible—so don't throw them away!).
If the jackfruit is ripe, expect a more tropical flavor, but if it's unripe, the flavor is neutral, but the texture is ideal for cooking in vegan meat dishes.
However, you don't need to cook with fresh jackfruit at all. In most grocery stores and online, jackfruit is sold in cans and in pouches, and in this format, it's pretty much ready to go straight into whatever recipe you're looking to make.
Jackfruit is incredibly versatile and will soak up the flavors and spices of your dish beautifully, whether you're hoping to make barbecue pulled pork, chicken chow mein, or even something a little more fishy, like tuna. If you're looking to experiment with some tasty, easy jackfruit recipes, check out our suggestions below.

8 easy vegan jackfruit recipes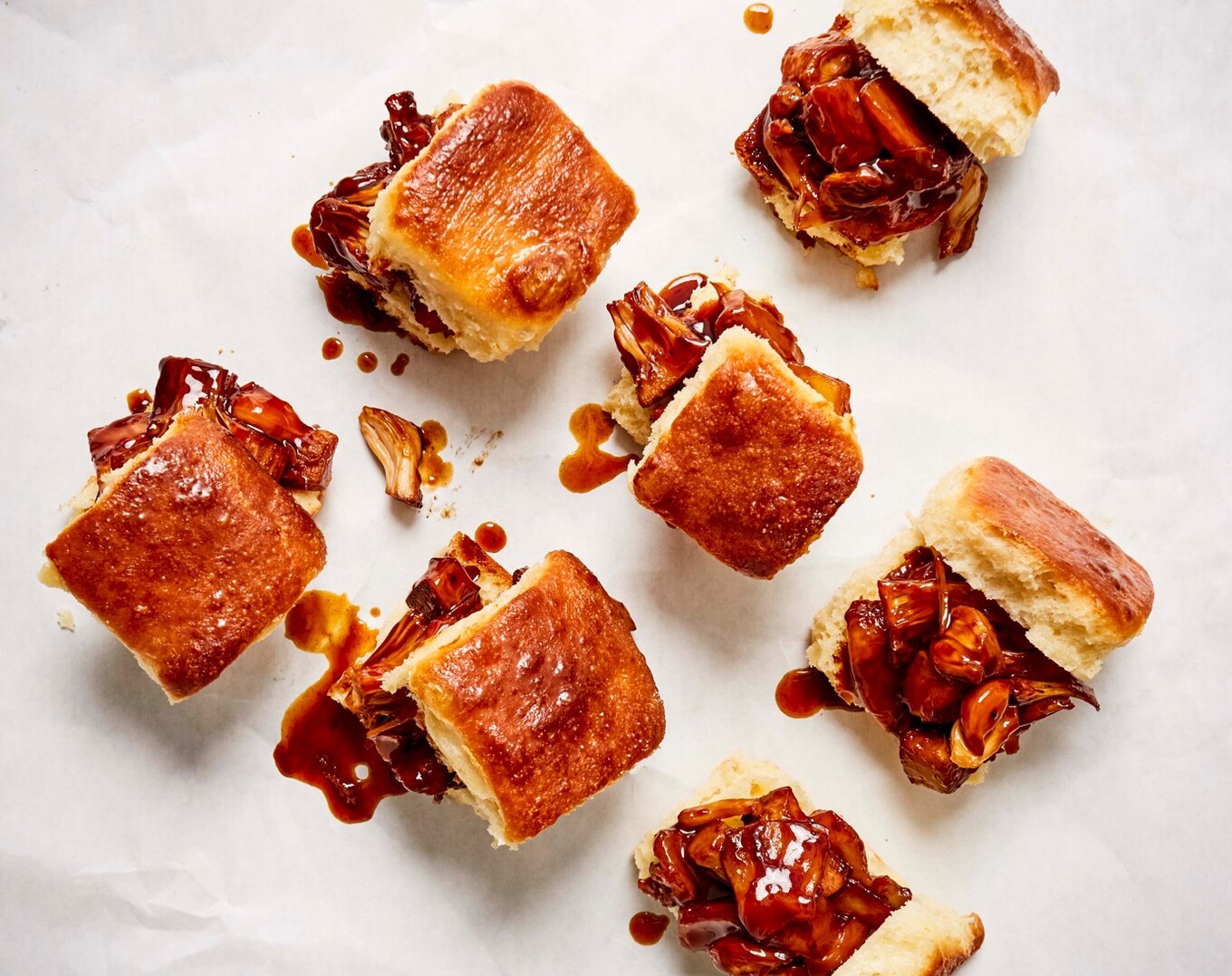 The Herbivorous Butcher
1 Hawaiian Kahlua Jackfruit Pork
In Hawaii, Kahlua pork is usually made with pork roast and sea salt, but this recipe proves you can get all the traditional texture and flavor, with none of the meat, by swapping in jackfruit. First drain 2 cans of jackfruit, break it into pieces, and marinate. After that, all you need to do is fry it until browned. Simple and delicious.
Get the recipe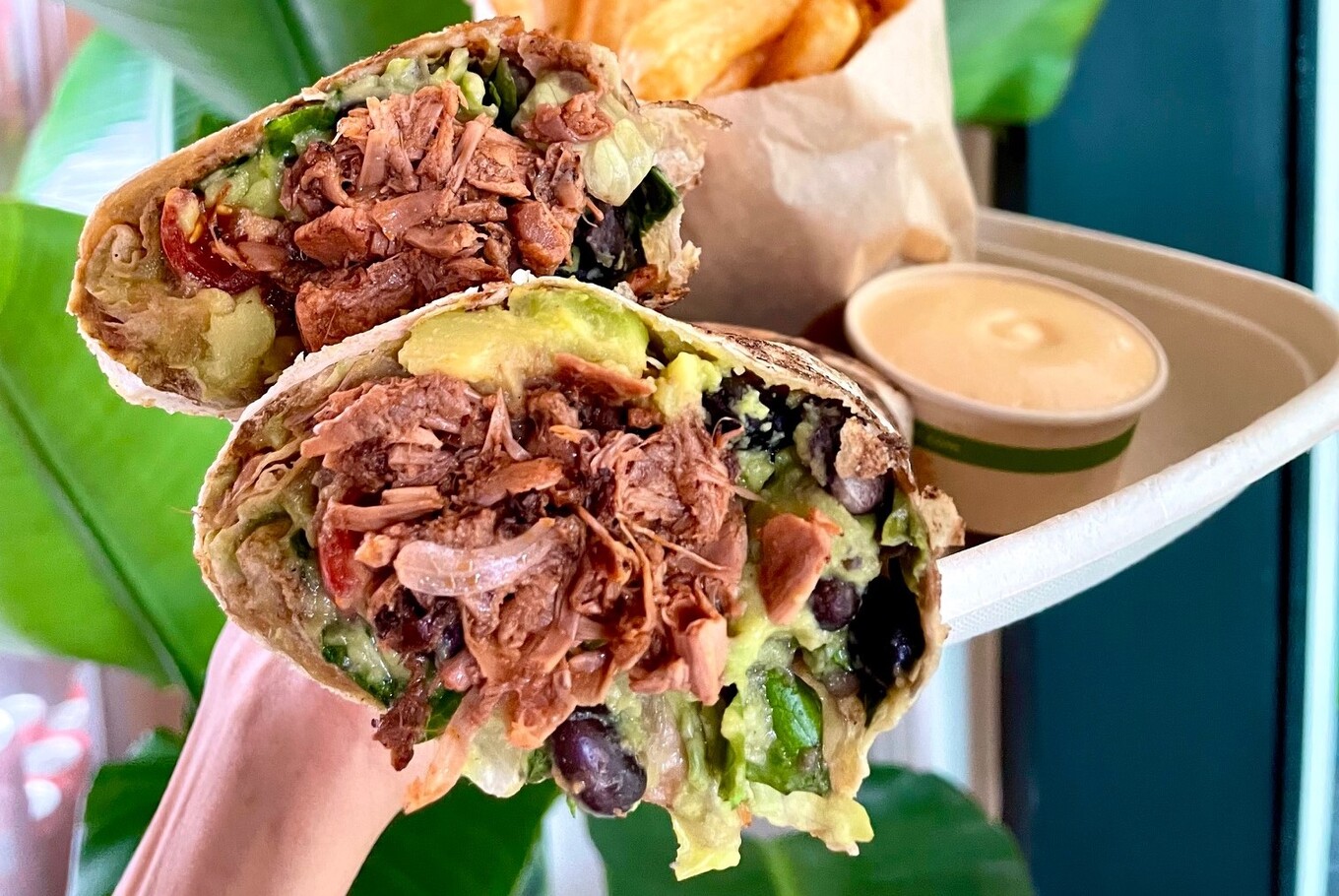 Happea
2 Pabellon Criollo Jackfruit Shredded Beef
In Venezuela, pabellon criollo is a traditional dish, which usually features shredded beef and stewed black beans. But just like with Kahlua, you can swap out the beef for jackfruit instead and still get a similar texture. This time, you don't even need to marinate the jackfruit beforehand, just chuck it straight in the pan with the onions, spices, garlic, and beet juice.
Get the recipe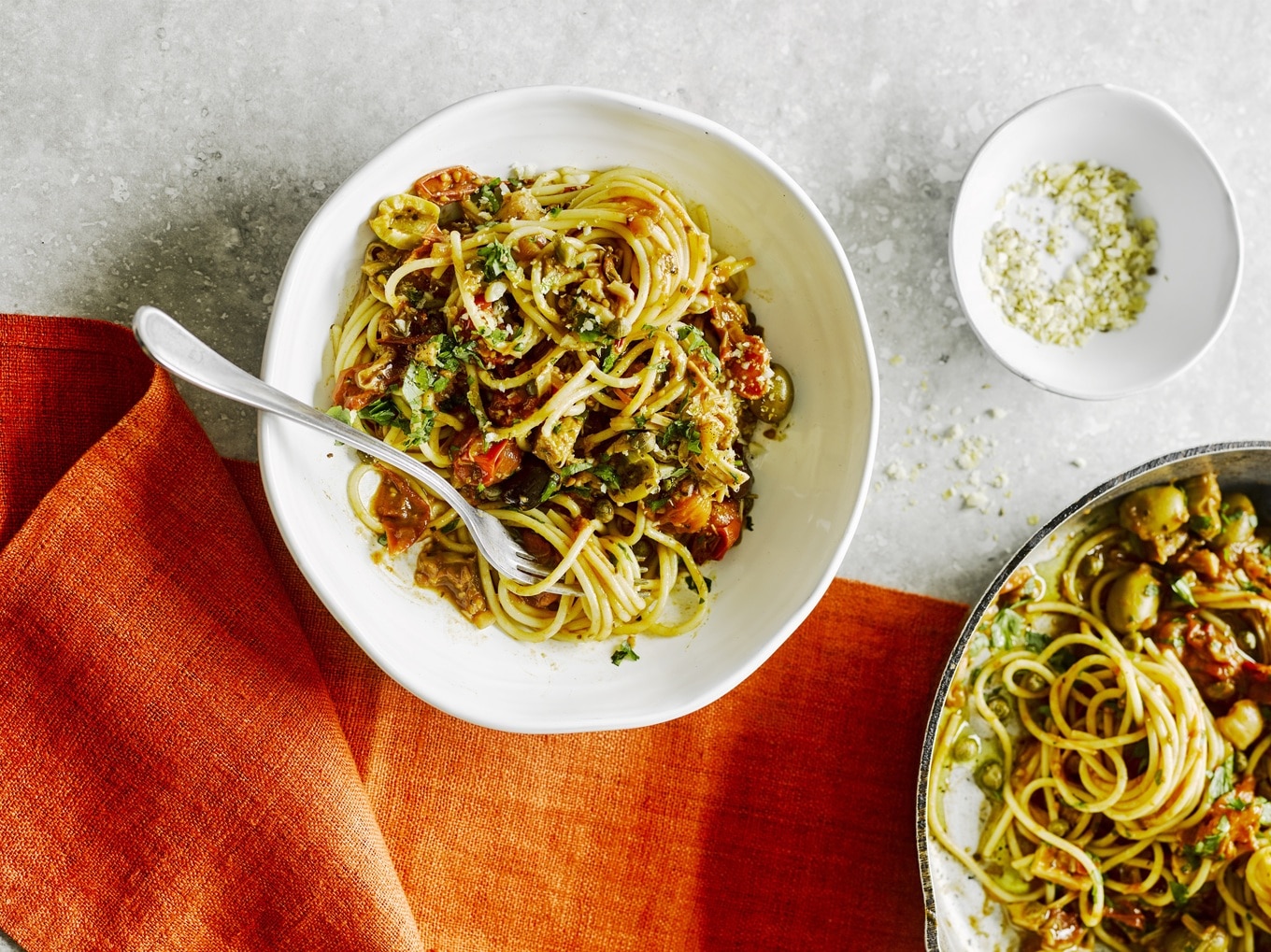 Rachel Ama
3 Jackfruit Pasta With Olives and Capers
Because of its delicate, flaky texture, jackfruit can also replicate tuna in a deliciously cheesy, vegan pasta bake. The jackfruit part of this recipe is easy—all you need to do is drain a can, break it into small pieces, and then stir in your fishy marinade: soy sauce, lemon juice, and nori flakes, before adding it to the sauce later on in the process.
Get the recipe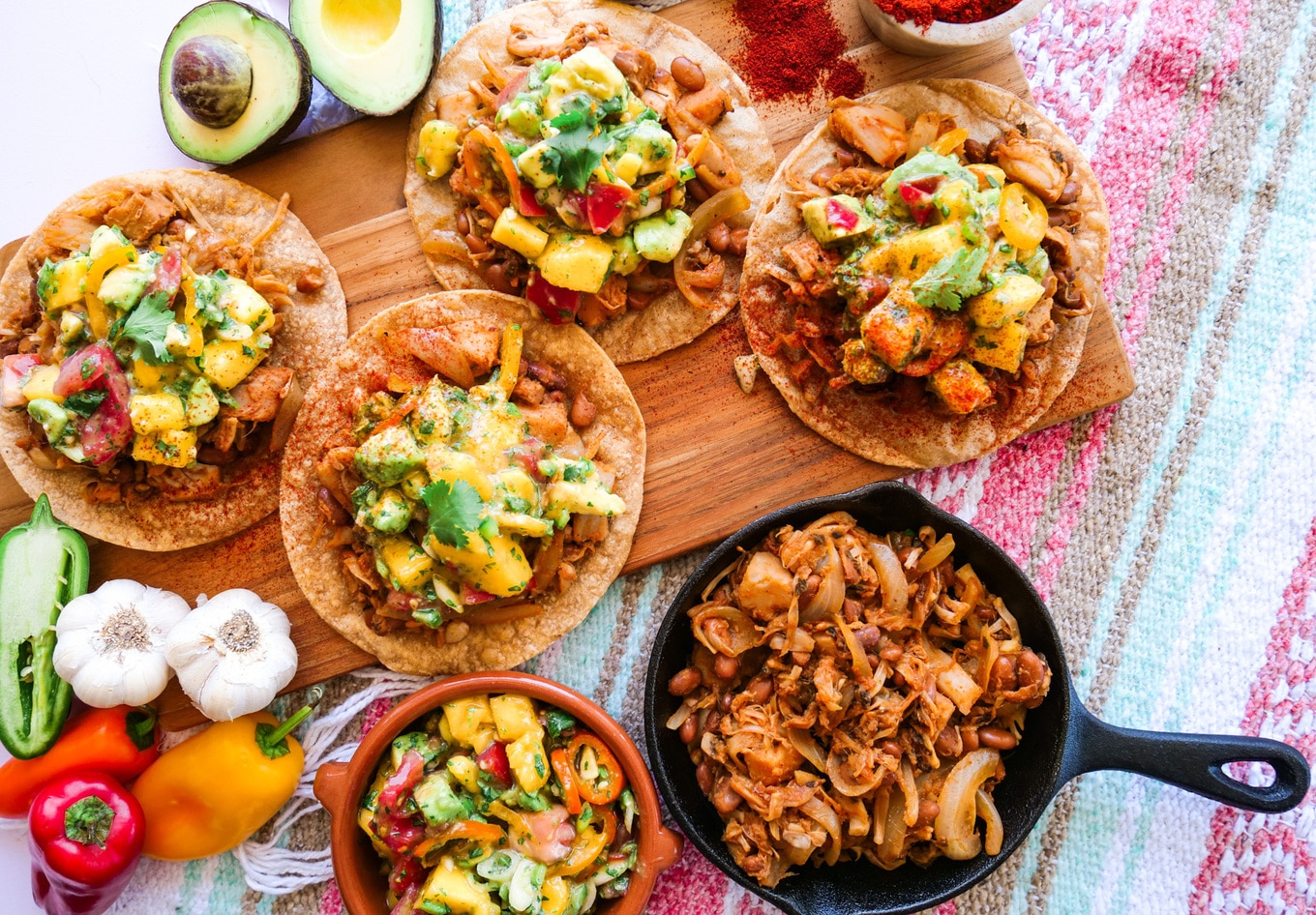 Bailey Ruskus
4 Chili Jackfruit Tostadas
Craving pork tostadas? Leave the pig behind and try this spicy, zesty, flavorful recipe instead, which, you guessed it, features jackfruit as the star of the show. Don't forget the fresh, homemade salsa for serving.
Get the recipe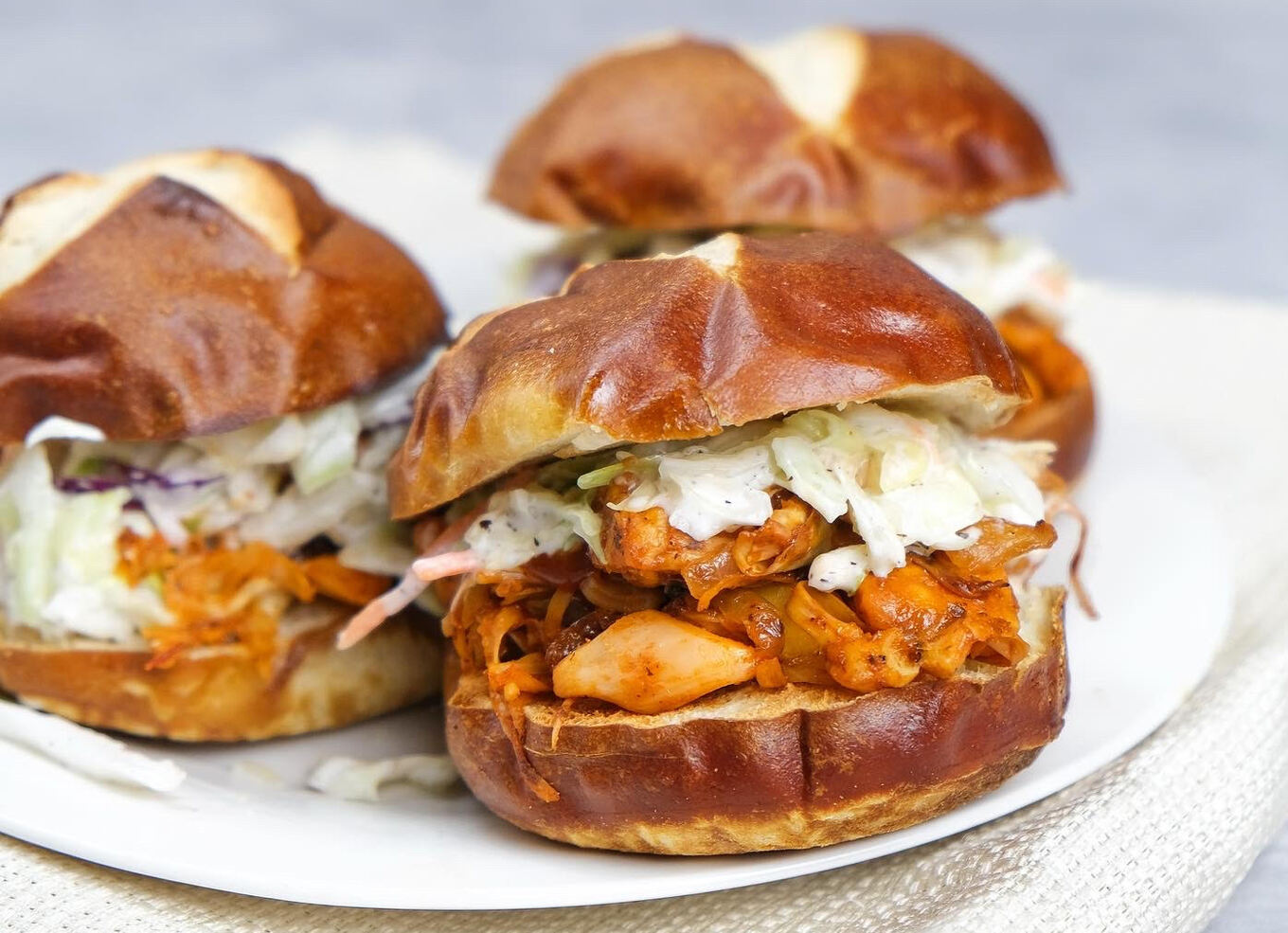 Shay Boyd
5 BBQ Pulled Jackfruit Sliders
If you're hosting, sliders are a great appetizer, but they're also a great lunchtime treat, too. Either way, swap out the traditional patties and instead, try this pulled jackfruit filling. It's meaty, tangy, and smoky—basically, everything you want in a slider.
Get the recipe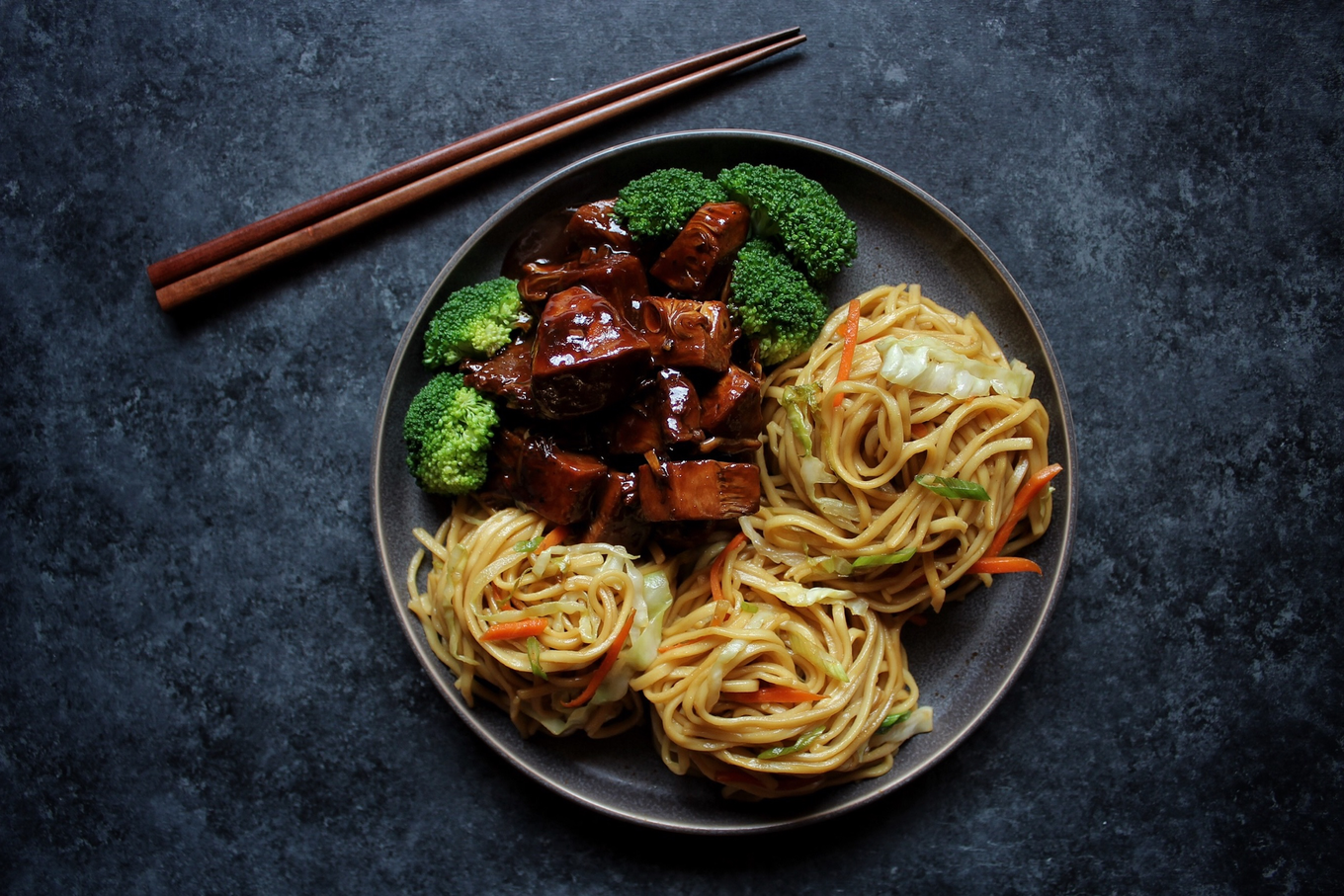 No Eggs or Ham
6 Bourbon Jackfruit With Chow Mein
This American-Chinese favorite is usually made with chicken, but jackfruit works just as well. Plus, it's easy to make, too, as long as you have a blender handy. All you need to do is blend the marinade, fry the jackfruit, and then pour over the mixture and simmer. For serving, we highly recommend whipping up some vegetable chow mein, too.
Get the recipe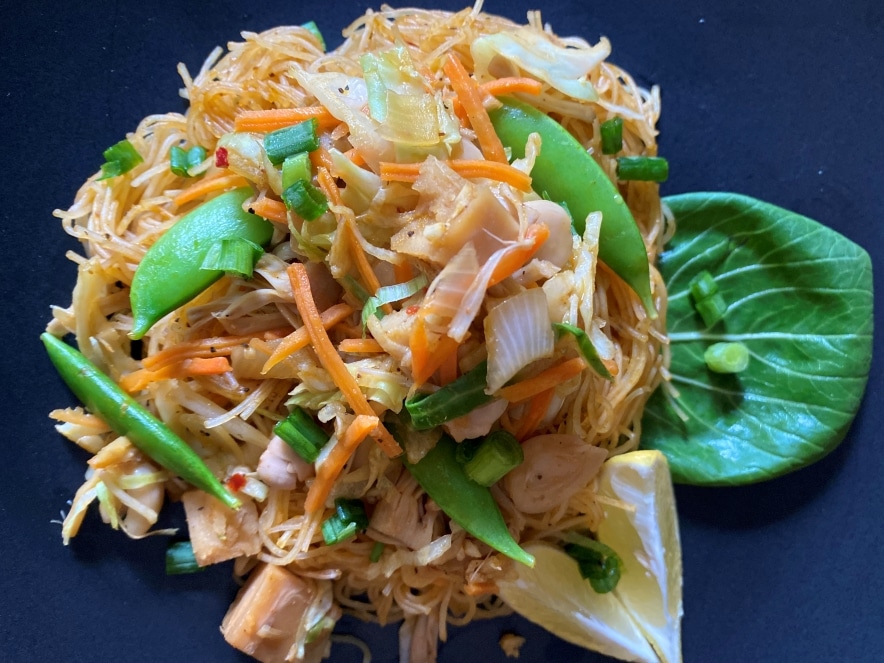 Maureen Eppler
7 Jackfruit Pancit Bihon
A staple of Filipinx cuisine, pancit bihon is simple to pull together and full of flavor. Again, it's usually made with pork or chicken (or both), but jackfruit does the job of mimicking the meaty textures of this dish perfectly.
Get the recipe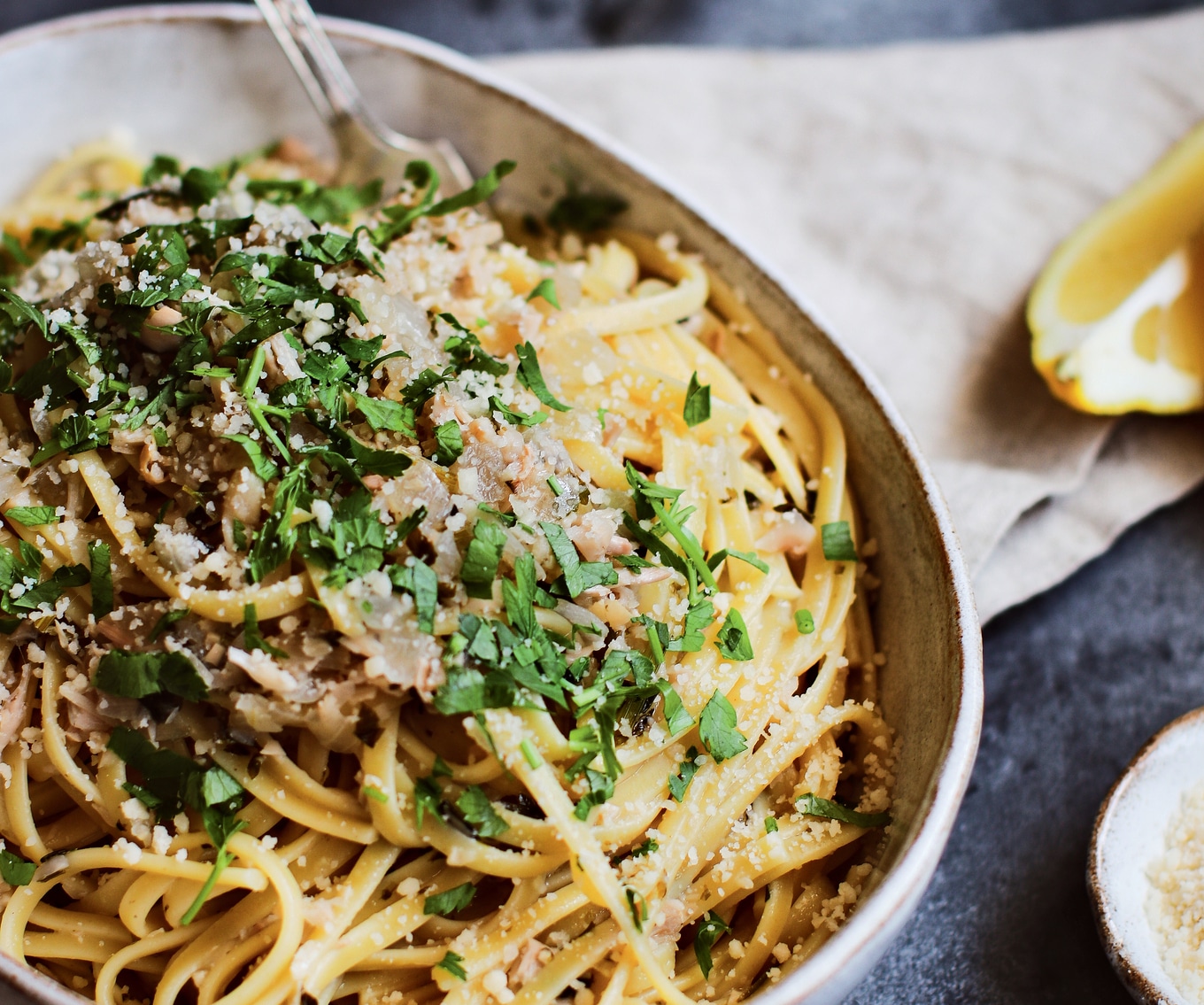 8 Linguine With Vegan White Clam Sauce
Yep, we said jackfruit can stand in for most meats, and we weren't exaggerating. It can even replicate clams. Combine it with a briny, lemony, dairy-free white wine sauce for flavors and textures so delicious, you won't miss the original.
Get the recipe
For more on jackfruit, read:
Here at VegNews, we live and breathe the vegan lifestyle, and only recommend products we feel make our lives amazing. Occasionally, articles may include shopping links where we might earn a small commission. In no way does this effect the editorial integrity of VegNews.