Atlanta's renowned vegan burger chain, Slutty Vegan, is set to open its 13th location on campus at the historic Spelman College, within the Atlanta University Center (AUC) neighborhood. The counter-service eatery will open on August 16 and be accessible to both students and the public alike.
On campus at Spelman, students will soon be able to indulge in favorites such as the One Night Stand, featuring bacon, cheese, caramelized onions, lettuce, tomato, and the chain's famous "Slut Sauce."
Madelynne Boykin
For chicken lovers, there's a new Project Chik burger, also topped with bacon, jalapeños, ranch, and smoked Gouda. There are also loaded hot dogs, chili, fries, drinks, and desserts, all served with the energy that makes Slutty Vegan the best plant-based party in town.  
While the food and atmosphere are already reasons to celebrate, the opening of Slutty Vegan's Spelman College location signifies a broader cultural connection. Historically Black Colleges and Universities (HBCUs) are integral to Atlanta's heritage, and the establishment of a Slutty Vegan outlet on an HBCU bridges culinary innovation with educational legacy.
Slutty Vegan at Spelman College
Spelman College was founded in 1881 with the mission to provide education and Christian training to Black women and girls in the post-Civil War South.
The Atlanta Baptist Female Seminary, as it was originally known, began in the basement of a Black Baptist church in Atlanta with 11 students. The founders were driven by the enormous need for educational opportunities they had witnessed in the South, especially for Black women. 
Despite challenges in funding and conditions, the school grew rapidly, exceeding capacity within the first year. The curriculum evolved from basic lessons to a full-scale liberal arts program, including subjects like rhetoric, psychology, algebra, and Latin. 
Recognized as one of the top HBCUs in the country, Spelman's legacy continues to influence academic, community, and professional spheres. Now, Slutty Vegan's popular vegan fast-food concept is coming to campus to fuel future thought leaders.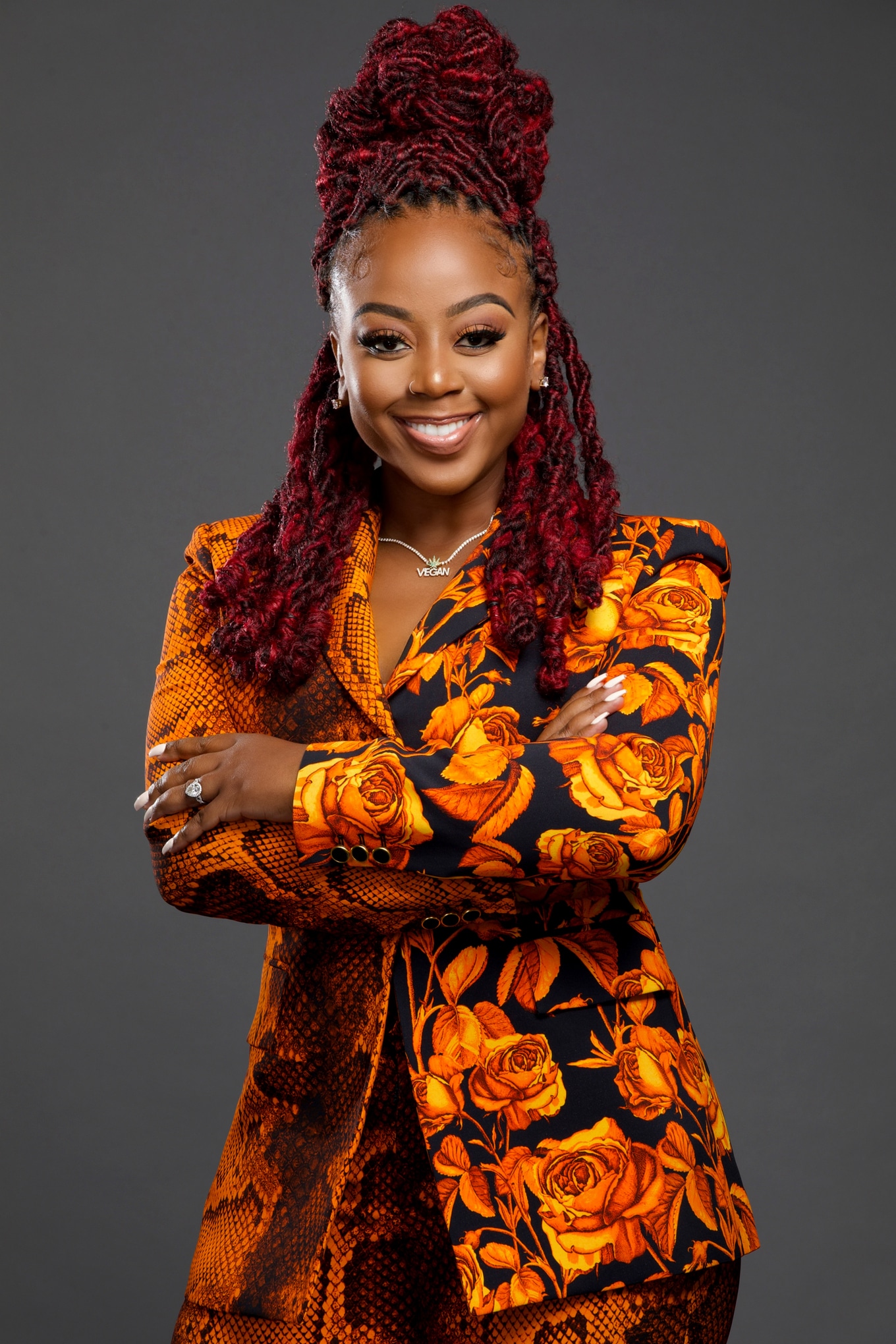 Drea Nicole Photography
Slutty Vegan founder Pinky Cole Hayes, a graduate of fellow HBCU, Clark Atlanta University, explains that the Spelman location is a milestone moment. 
"As a proud alumna of Clark Atlanta University, the AUC has always held a special place in my heart," Cole Hayes tells VegNews. "This milestone of being able to have a Slutty Vegan location on an HBCU campus is a true full-circle moment for me."
"I'm thrilled to provide a Black-owned, vegan food option to the students at Spelman and their peers at Morehouse College, Clark Atlanta University, and Morris Brown College," she says. 
Slutty Vegan's inception goes back to 2018 when Cole Hayes launched the business as an Instagram-based delivery service out of a shared commercial kitchen in Atlanta. Within weeks, Cole Hayes invested $10,000 into her own food truck. On August 6, 2019, she opened the first brick-and-mortar restaurant to a crowd of 1,200 customers.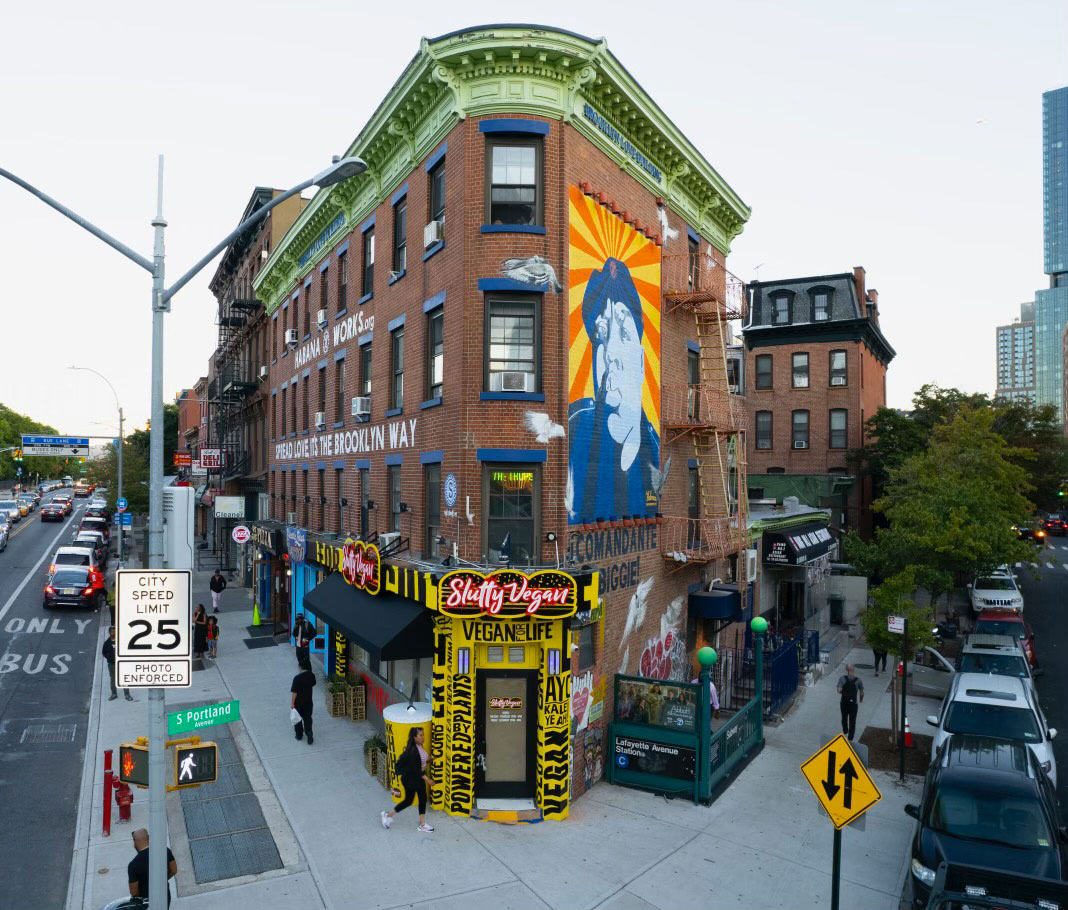 Slutty Vegan
Last year, Cole Hayes secured $25 million in investment to expand the business, with support from Danny Meyer of burger empire Shake Shack. These expansion efforts have resulted in 13 locations, with multiple locations in Georgia, including an on-campus outpost at Georgia Tech, along with a stall at Truist Park, and out-of-state branches in Alabama, Texas, and New York.
Slutty Vegan celebrates five years
This month, Slutty Vegan celebrated its five-year anniversary with five "random acts of kindness." On the first day of Slutty Week, Cole Hayes gave out free haircuts to anyone living in a city with a Slutty Vegan location, including Atlanta, GA; Birmingham, AL; Dallas, TX; and New York, NY. 
On day two, UberEats driver Ras got a bag of cash as a huge tip, and on day three, Slutty Vegan gave away free burgers at every location. Day four was at the chain's Harlem location, where "Ace" from Slutty Vegan took to the streets to give out envelopes of cash to unsuspecting New Yorkers.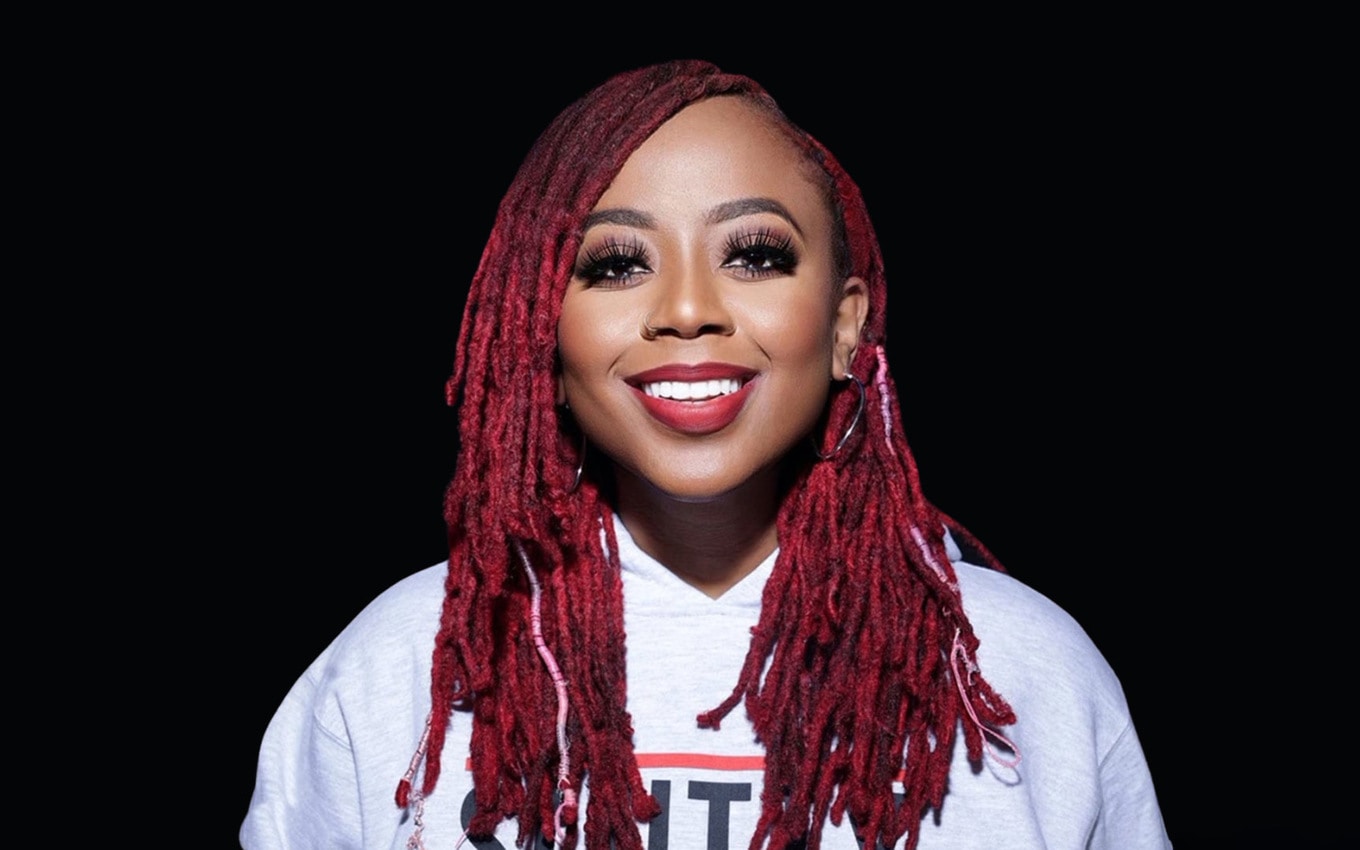 Sterling Pics
On the fifth and last day, Cole Hayes personally visited Rafael and Sierra Rojas. The couple—who are currently not working due to the SAG-AFTRA labor union strike—are Slutty Vegan's top spenders, placing more than 100 orders since inception. Cole Hayes awarded them a check for $5,221.35 to pay them back for being "loyal sluts."
These acts of kindness are part of Cole Hayes's dedication to the community that has supported her throughout the Slutty Vegan journey. They supplement the entrepreneur's philanthropic initiatives through her Pinky Cole Foundation. 
In addition to running her restaurants and foundation, Cole Hayes is a mother and author of a cookbook titled Eat Plants, B*tch, which is set to launch on November 15. 
Cole Hayes is also no stranger to retail products, with a line of Slutty Vegan-branded goods such as bacon (called "Slutty strips") and seasoning (or "slut dust")—which both just launched at select Target stores—and dips which are available at select Costco locations.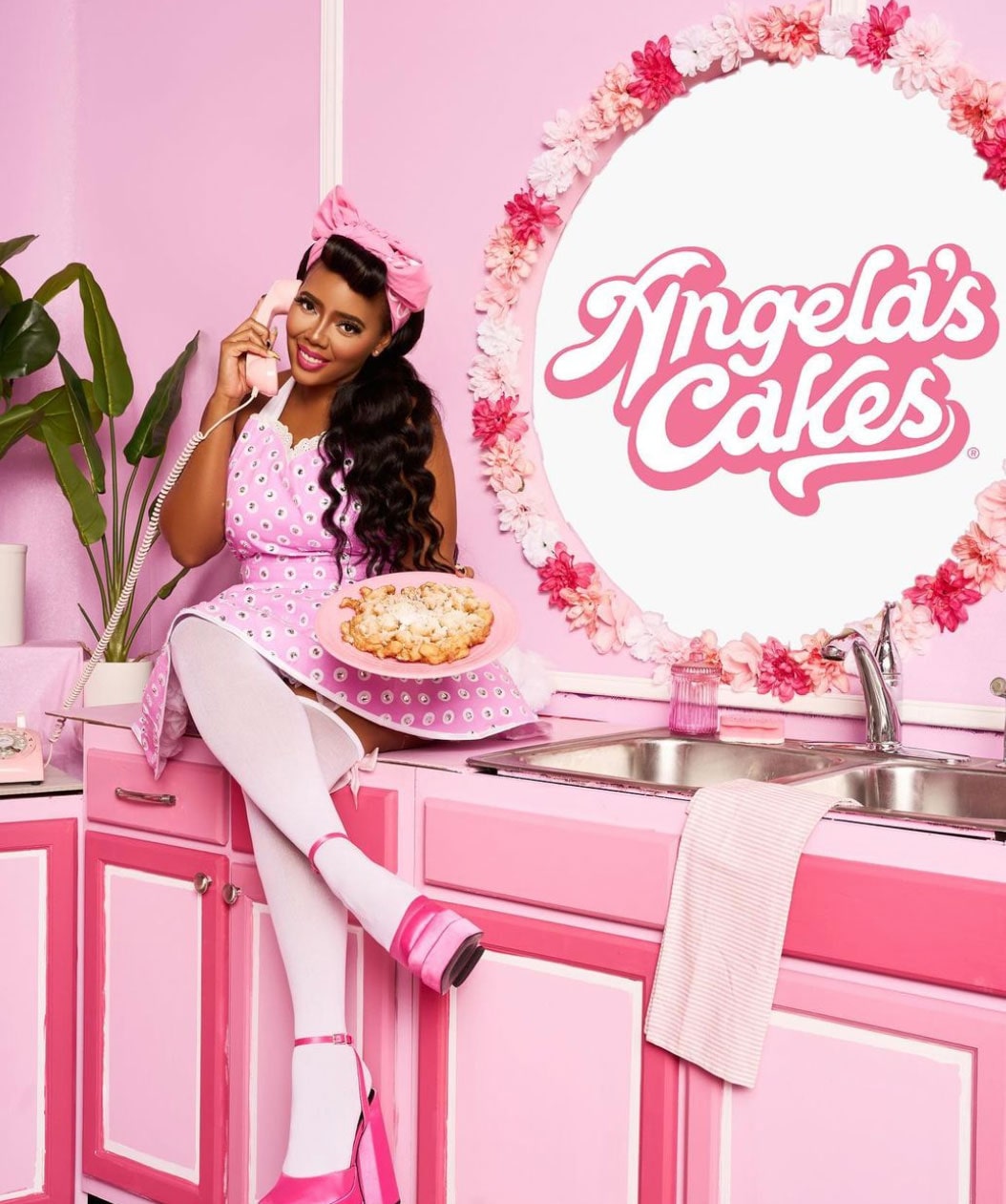 Angela's Cakes/Instagram
Most recently, the entrepreneur also worked with producer and actress Angela Simmons, daughter of Run-DMC co-founder Joseph Simmons ("Rev Run"). Cole Hayes and Simmons, herself a vegan, collaborated to create a vegan funnel cake mix for her company Angela's Cakes which is serving the new dessert at selection locations of The Sugar Factory (a brasserie and candy shop) in Atlanta, NYC, and Miami. 
The vegan cake mix is also available for purchase through the Angela's Cakes website and will be rolling out at select retailers soon.
For the latest vegan news, read: