Practiced by nearly 60 million people in the US alone, running is one of the most accessible and popular forms of exercise on the planet. You don't need specialist gym equipment and you don't need any expert training either, in fact, all you really need is the space to run and a good pair of vegan running shoes. That last part is important, as wearing the wrong pair of shoes can result in injury.
According to personal trainer and fitness coach David Mason, who founded the blog Barbells Abroad, running shoes must be breathable, for one. "You need a shoe that can prevent overheating and allow air to flow, without the shoe being too thin or flimsy," he told VegNews. "This is particularly important for beginner runners, as you do not want to overheat or suffer injuries from poor-quality shoes."
Running shoes must also be flexible (to avoid a potential rolled ankle from too firm shoes) and have the right cushioning. "This is often the part that most people already know, but I must stress how important proper cushioning is for runners of all skill levels," Mason says. "Proper cushioning is crucial along with proper form for injury reduction, so ensure that the shoe you buy has cushioning which reflects the amount of running you'll be doing on a weekly basis."
To help you find the right running shoe for your needs, we've compiled a list of some of the best options below. But first, fit and comfort aside, what makes a running shoe vegan?
Are running shoes always vegan?
Running shoes are often vegan, but not always, and that's because they can sometimes be made from materials like leather and wool. The former is derived from cattle hide and is a co-product of the beef industry, while the latter, of course, comes from the sheep farming sector.
But that said, plenty of running shoes are made with vegan materials. Recycled polyester, which is usually made from old plastic bottles, for example, is a common material in the industry. But the market is consistently growing. In fact, by 2030, the animal-free footwear market as a whole is expected to reach more than $300 million.
To help you find the best vegan running shoe for you, here, we've compiled some of the best options on the market. 
7 vegan running shoes to try now
Veja
1 Veja Condor 2 Alveomesh
Veja's Condor 2 Alveomesh ticks all the boxes, according to Mason. The environmentally friendly shoe has been in the works for four years and is made with a range of sustainable materials, including sugar cane and rice waste, as well as recycled polyester. But on top of its eco credentials, the shoe also performs well. "Not only is the shoe crafted from recycled materials, but it's also padded well and makes the ideal shoe for beginner to intermediate runners (meaning that you can get plenty of uses out of it on all terrains)," Mason says.
Get it here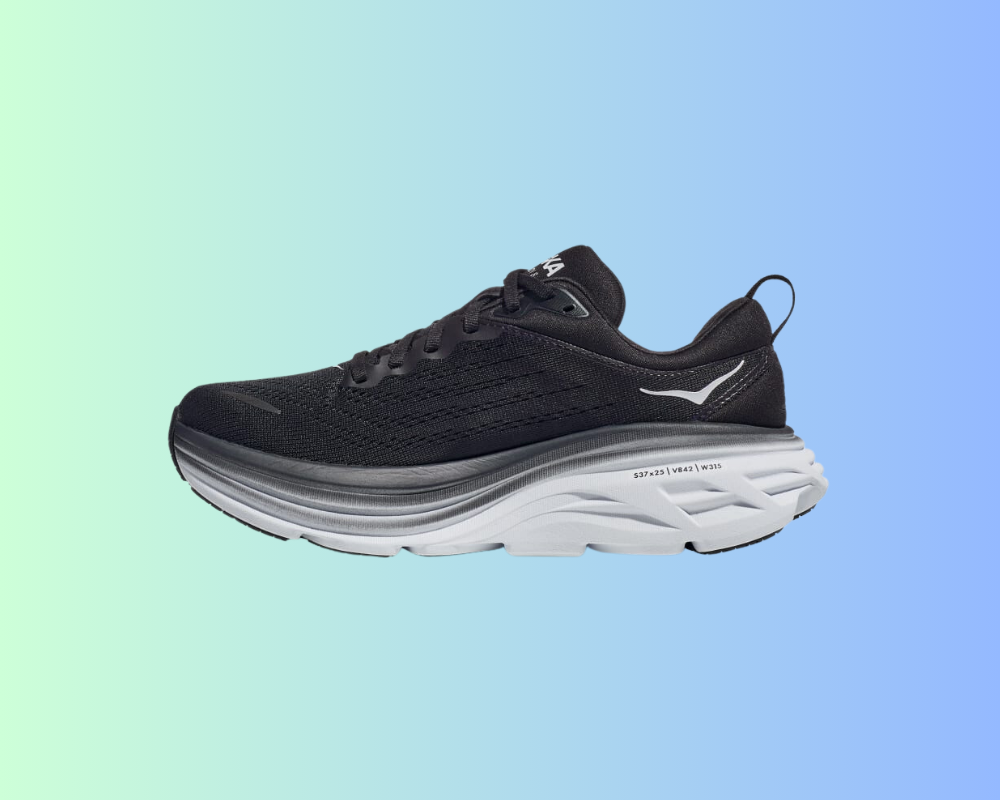 2 Hoka Bondi 8
According to Hoka, this running shoe is an "ultra-cushioned game-changer." Certified by the Royal College of Podiatry, and made for both runners and walkers, this shoe is supportive, lightweight, durable, and comfortable, plus it looks pretty good. Even better, it's made with recycled polyester and Ortholite Hybrid, which features a blend of recycled rubber and post-production waste foam.
Get it here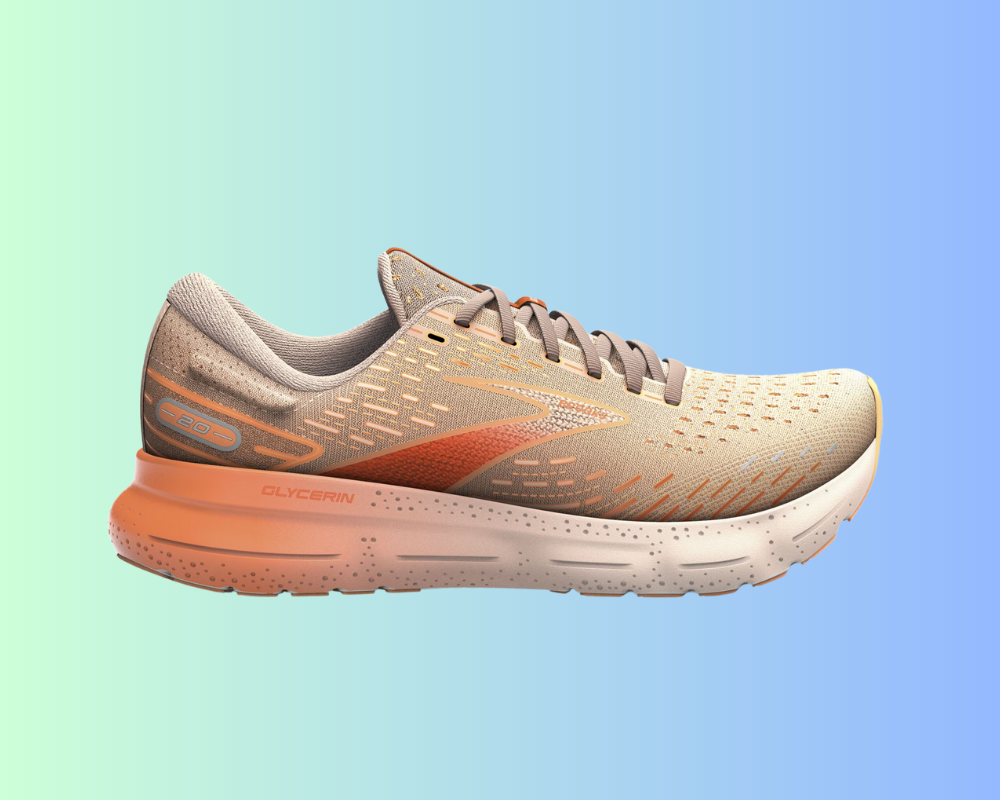 3 Brooks Glycerin 20
These cushioned running shoes from Brooks prioritize comfort and softness, thanks to an infusion of nitrogen. Yep, this innovative technology helps to enhance the qualities of foam, improving the level of softness in the shoe. Best suited to those who enjoy walking or road running, each pair of Glycerin 20s also diverts more than four plastic bottles from the landfill, the brand notes.
Get it here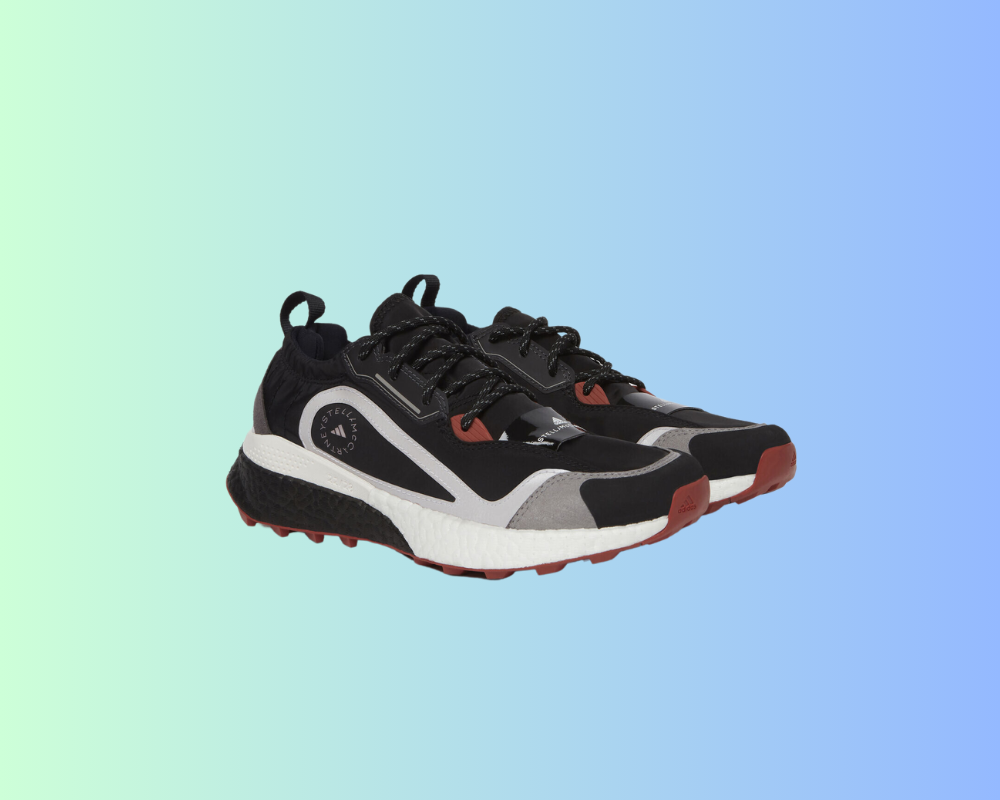 4 Stella McCartney Outdoor Boost 2.0
When it comes to comfortable, sustainable clothing choices, you can always count on Stella McCartney to deliver the goods. In this case, the brand's partnership with Adidas has produced these top-quality running shoes, which are made with "Boost technology" for "superb cushioning." They also feature Adidas' Primegreen fabric, which is made with 100 percent recycled polyester.
Get it here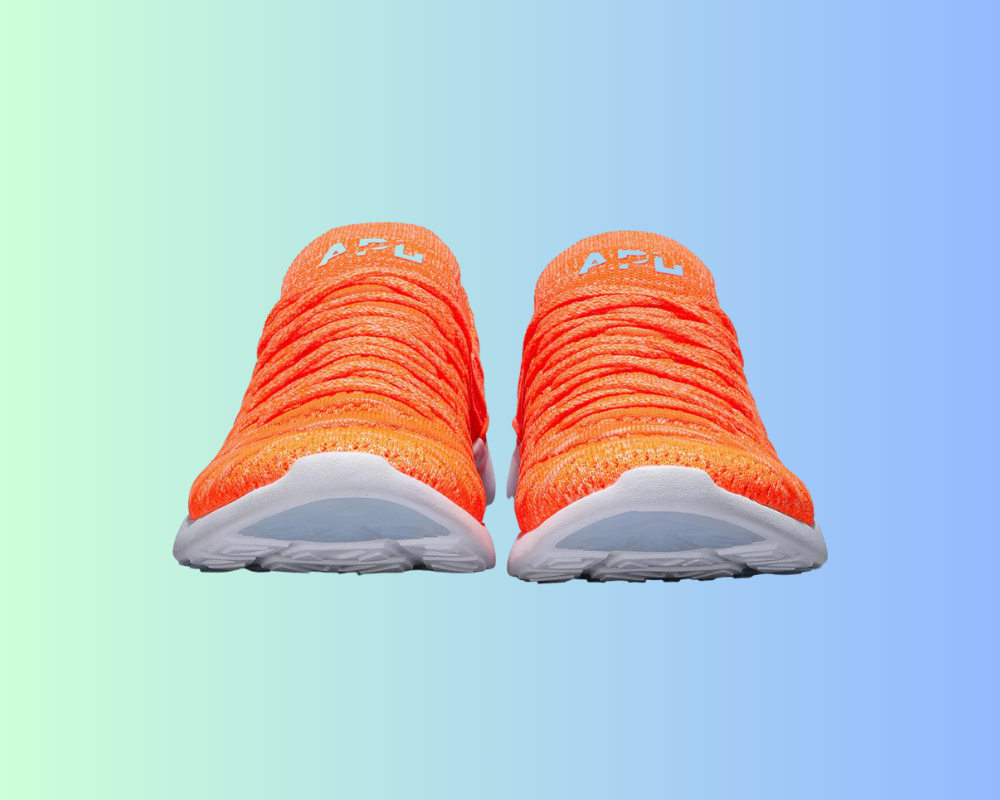 5 APL TechLoom Wave
With this TechLoom Wave design, Athletic Propulsion Labs has prioritized optimal performance, without compromising on comfort. The shoes also feature "strategically placed ventilation zones" to keep them breathable, and they come in a range of different colors—including Fusion Pink, Coastal Blue, and Molten—so you don't have to sacrifice your personal style either.
Get it here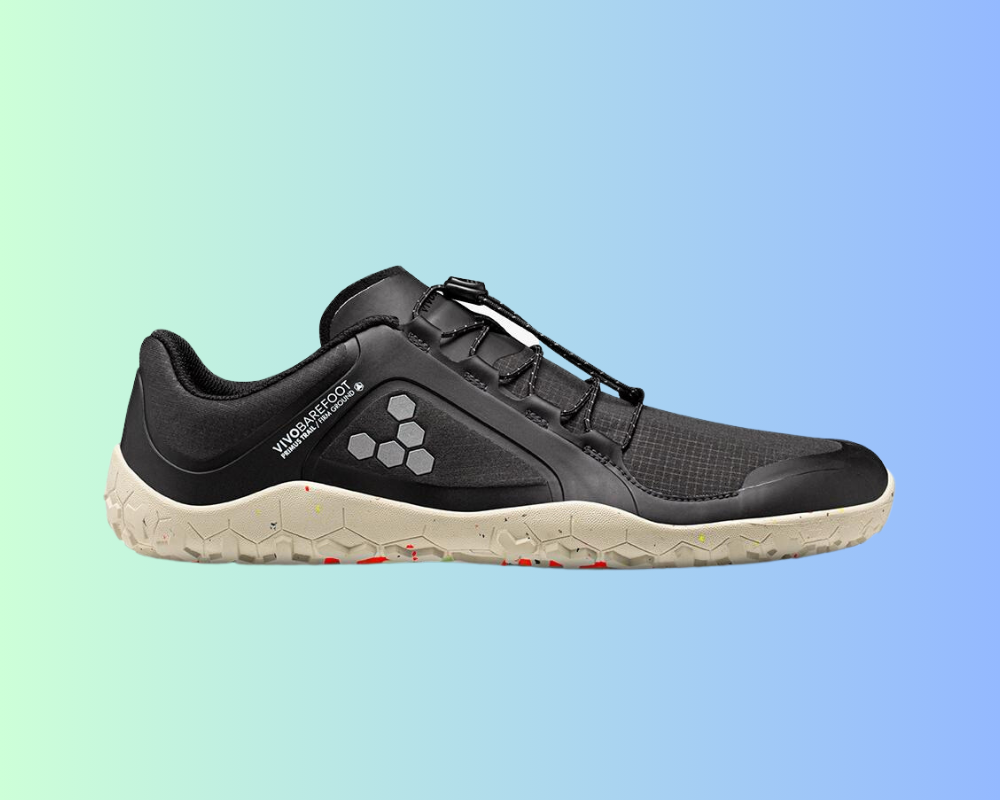 6 Vivobarefoot Primus Trail All Weather II FG
This vegan design from Vivobarefoot is all about flexibility, allowing you to move easily and comfortably as you run along your favorite nature trails whatever the weather. So if you prefer running out in the wilderness to the roadside, then this is the shoe for you.
Get it here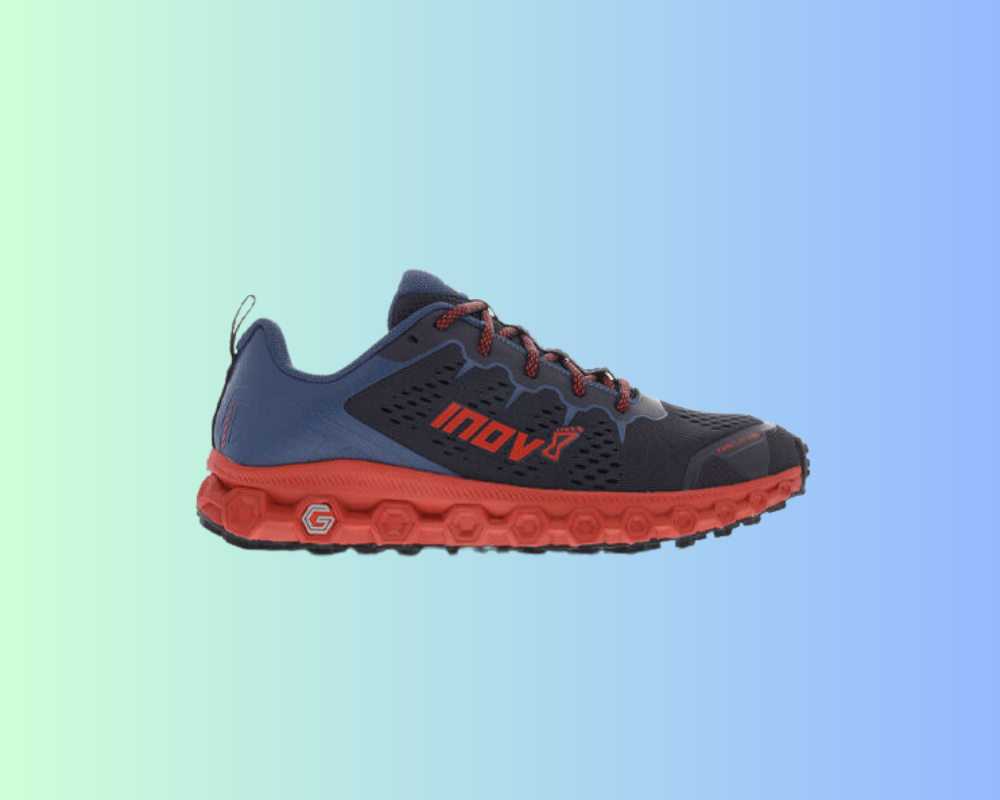 7 Inov-8 Parkclaw G 280
If you're the type of runner who just loves to run anywhere—be it the trail or the roadside—then you need a shoe that's as comfortable on the concrete as it is in the wild. This could be the one. Described as the "ultimate road-to-trail running shoe," it's designed with durability and versatility in mind, which means it can grip a trail and feel smooth on the road. Plus, it's lightweight and breathable. 
Get it here
For more on vegan fitness, read:
Here at VegNews, we live and breathe the vegan lifestyle, and only recommend products we feel make our lives amazing. Occasionally, articles may include shopping links where we might earn a small commission. In no way does this effect the editorial integrity of VegNews.