Vegan food is undeniably more accessible and more delicious than ever before. From vegan meat to dairy-free desserts, you can find tasty animal-free options on most supermarket shelves, and Costco is no exception.
While the options do tend to vary from store to store (or in this case, warehouse to warehouse), here are some of our top vegan picks on Costco's virtual shelves—including everything from protein-packed vegan shakes to addictive peanut butter-filled pretzel nuggets. And if you don't have a membership, well, what are you waiting for? This is your sign to join the millions of cardholders around the world and stock up on all that tasty vegan food.
Our top vegan Costco picks right now
Unreal
1 Unreal Dark Chocolate Coconut Minis
Arguably, chocolate and coconut are a match made in candy heaven. But these sweet treats by Unreal aren't just delicious, they're also low in sugar, gluten-free, and made with fair-trade chocolate.
find out more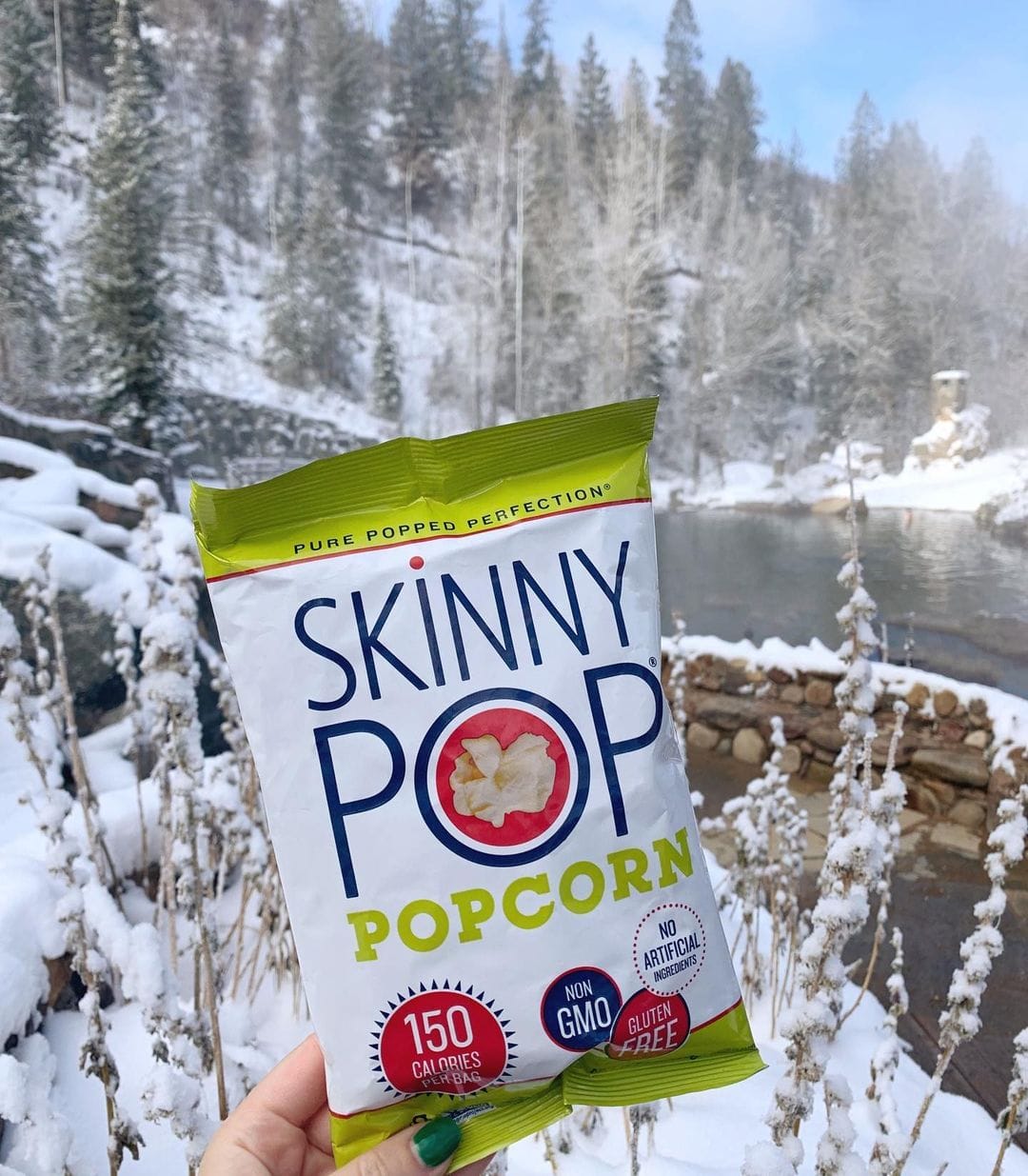 SkinnyPop Popcorn/Instagram
2 SkinnyPop Popcorn
If you're planning a movie night, popcorn is an absolute must. Make sure your cupboards are stocked so you don't run the risk of putting on a blockbuster without it.
find out more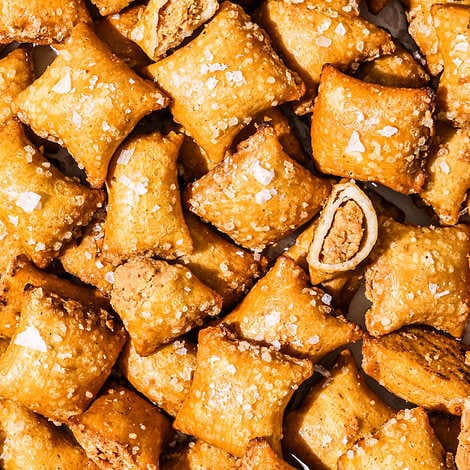 Quinn
3 Quinn Peanut Butter Filled Pretzel Nuggets
Pretzels and peanut butter are delicious apart, don't get us wrong. But when they come together? That's the ultimate savory snack. These pretzel nuggets by Quinn are also soy-free, gluten-free, and non-GMO.
find out more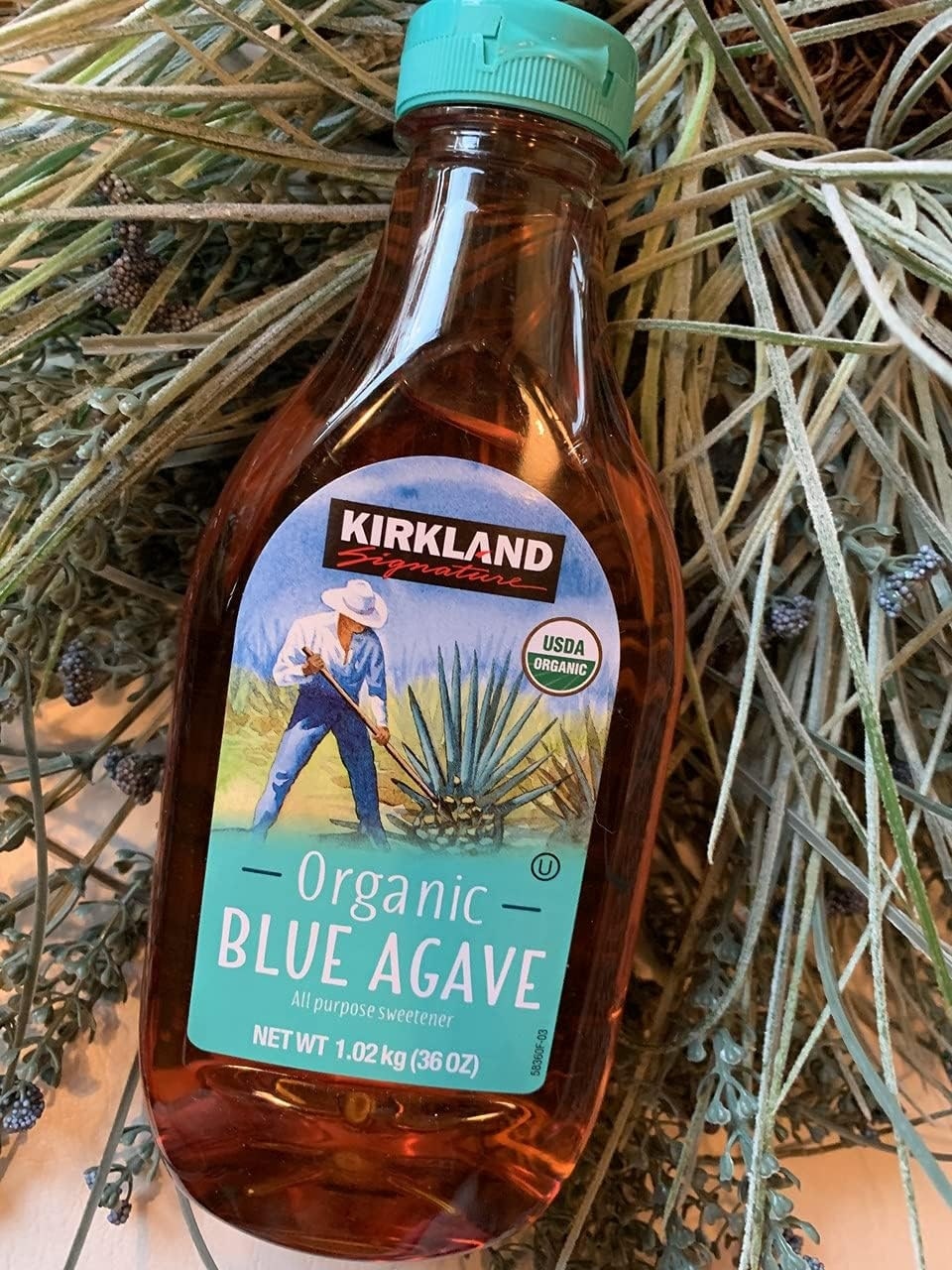 Kirkland
4 Kirkland Organic Blue Agave
Because it's made by bees, honey isn't considered vegan by most. But you don't have to miss out on sweet, sugary syrup, because agave, which comes from the agave plant, is the perfect alternative. Use it when you're baking, add it to milkshakes or drizzle it over granola—the options are endless.
find out more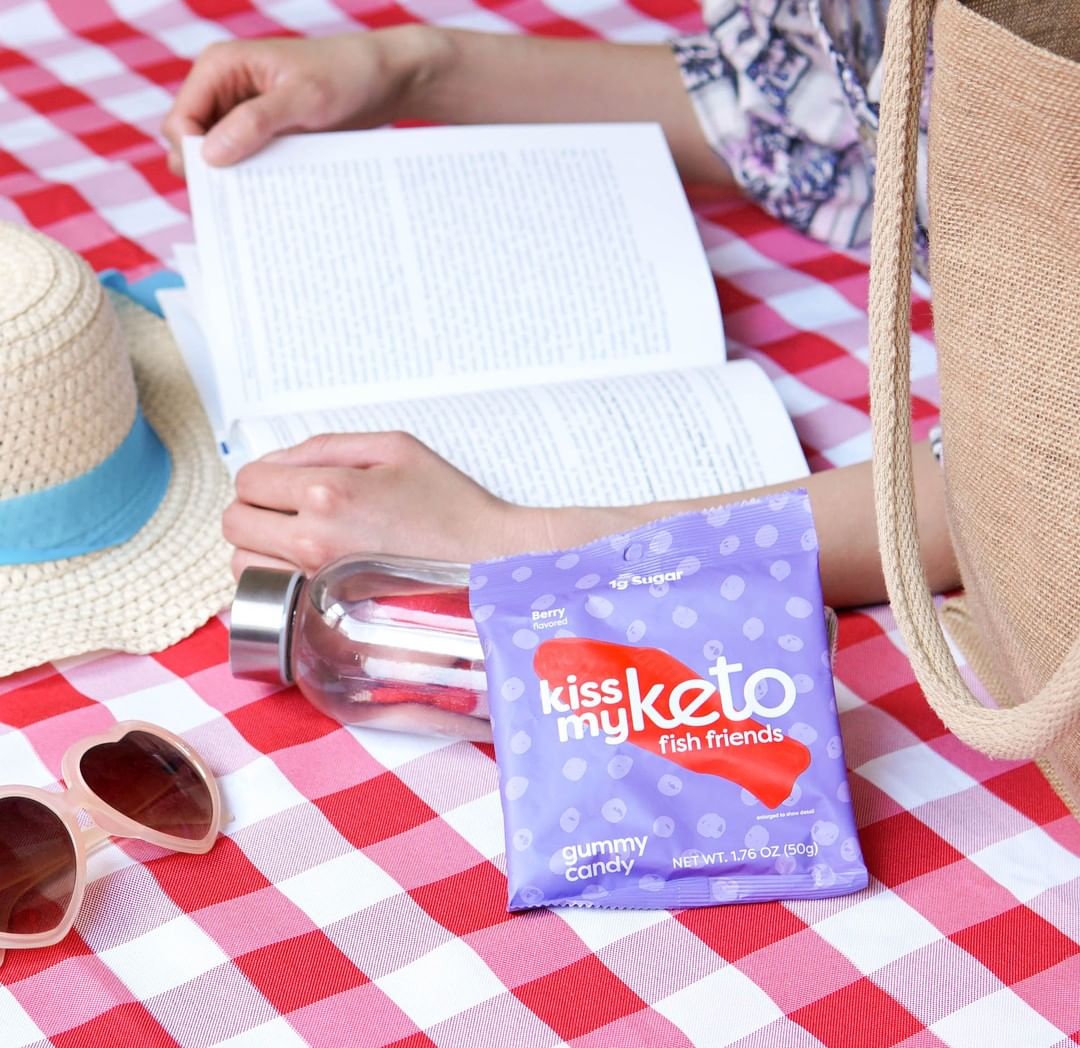 Kiss My Keto/Instagram
5 Kiss My Keto Gummy Candy 
Most gummy candy contains gelatin, which comes from animal bones and ligaments. But if that doesn't sound all that appetizing, there are plenty of vegan alternatives. These gummy fish from Kiss My Keto are made with pectin and tapioca fiber instead.
find out more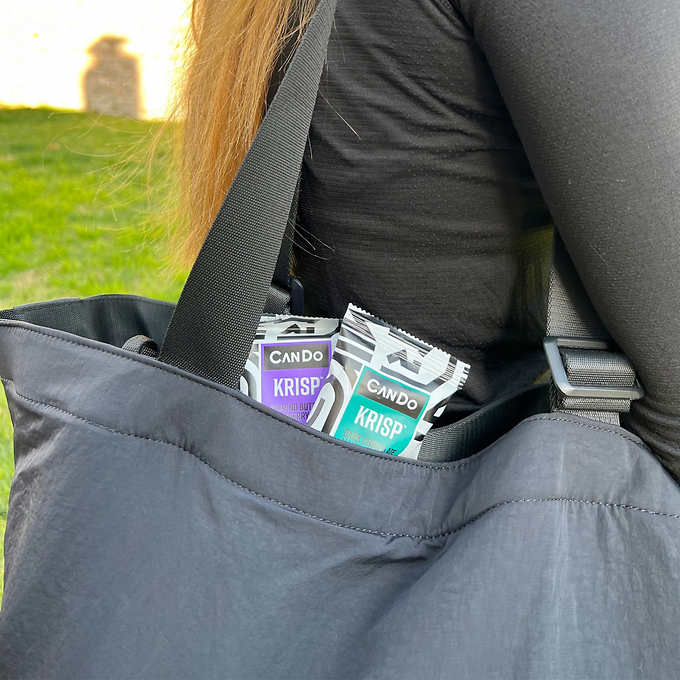 CanDo
6 CanDo Krisp Plant-Based Protein Bar
When you're on the go, it's great to have a supply of snacks in your bag to keep you going. Make sure you're not caught hungry by stocking up on these protein bars, which come in two different varieties: Dark Chocolate Almond Sea Salt and Almond Butter Blackberry Jelly.
find out more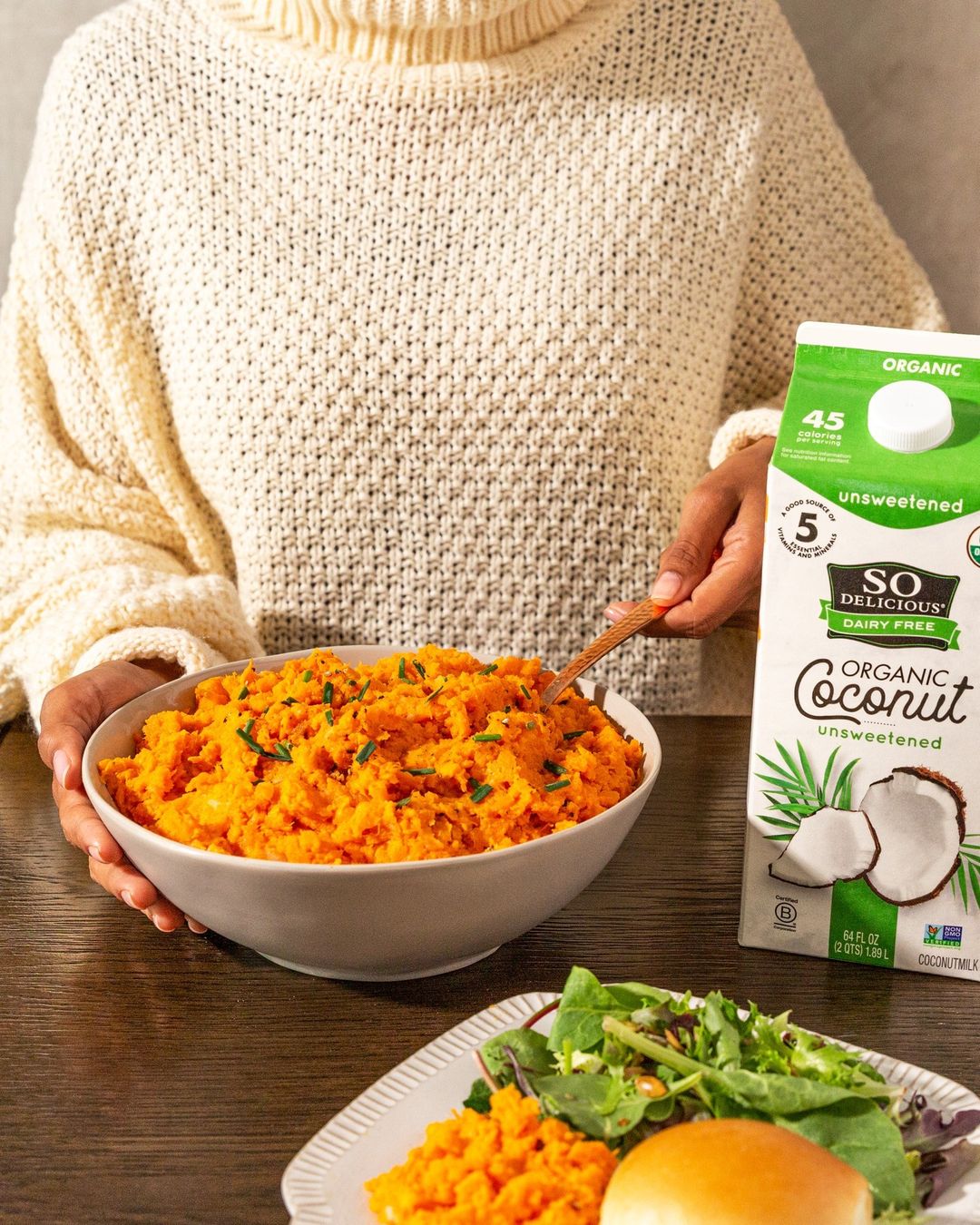 So Delicious/Instagram
7 So Delicious Organic Coconut Milk
Ditch the dairy and fill your fridge with coconut milk instead. Just like cow's milk, it's ideal for splashing in your coffee, pouring over your cereal, or mixing into smoothies. Plus, this variety by So Delicious is certified organic.
find out more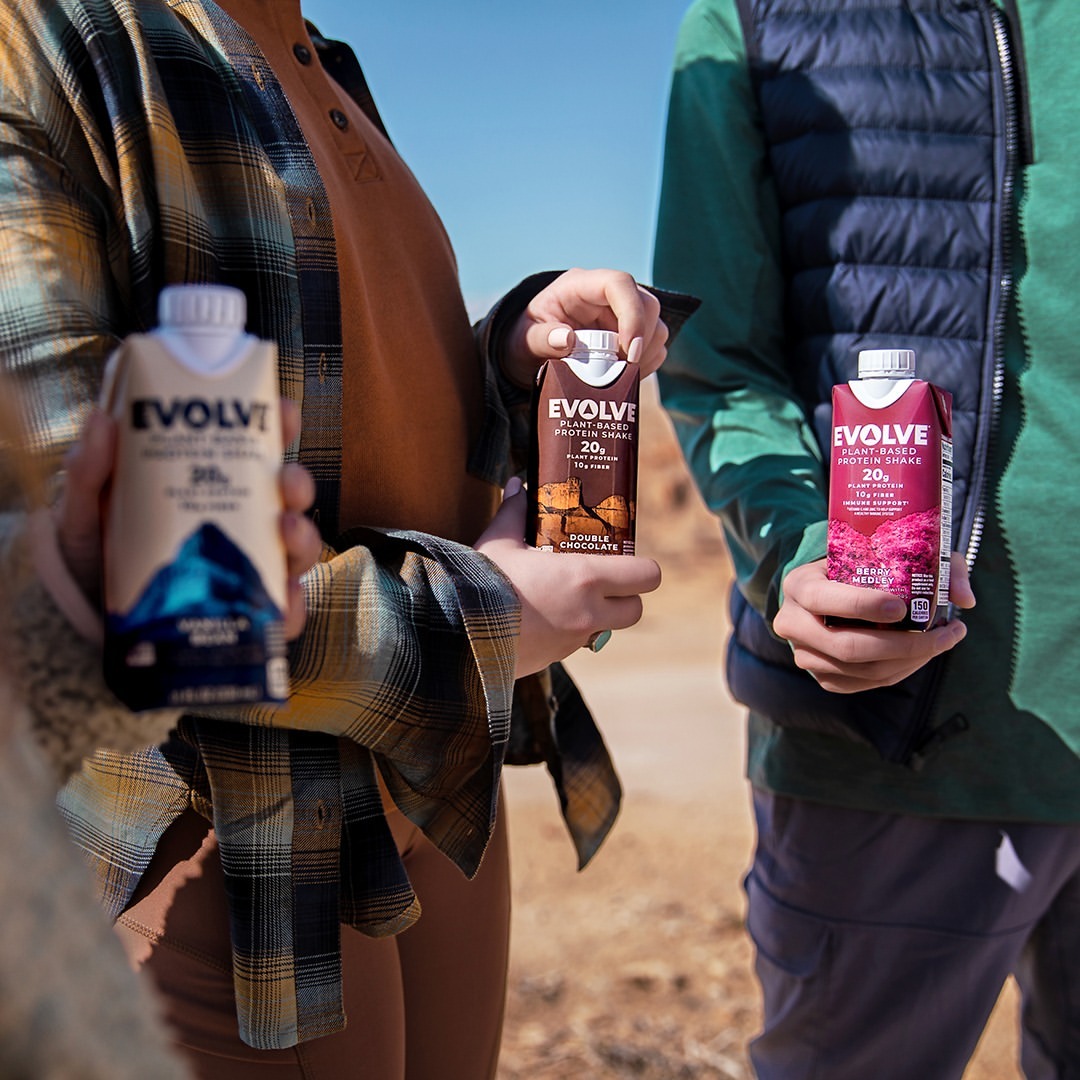 Evolve/Instagram
8 Evolve Double Chocolate Protein Shake
Dairy isn't essential to enjoy a chocolate shake. This plant-based drink is just as delicious as the alternative, but it's also nutritious, as it contains 10 grams of fiber and 20 grams of protein.
find out more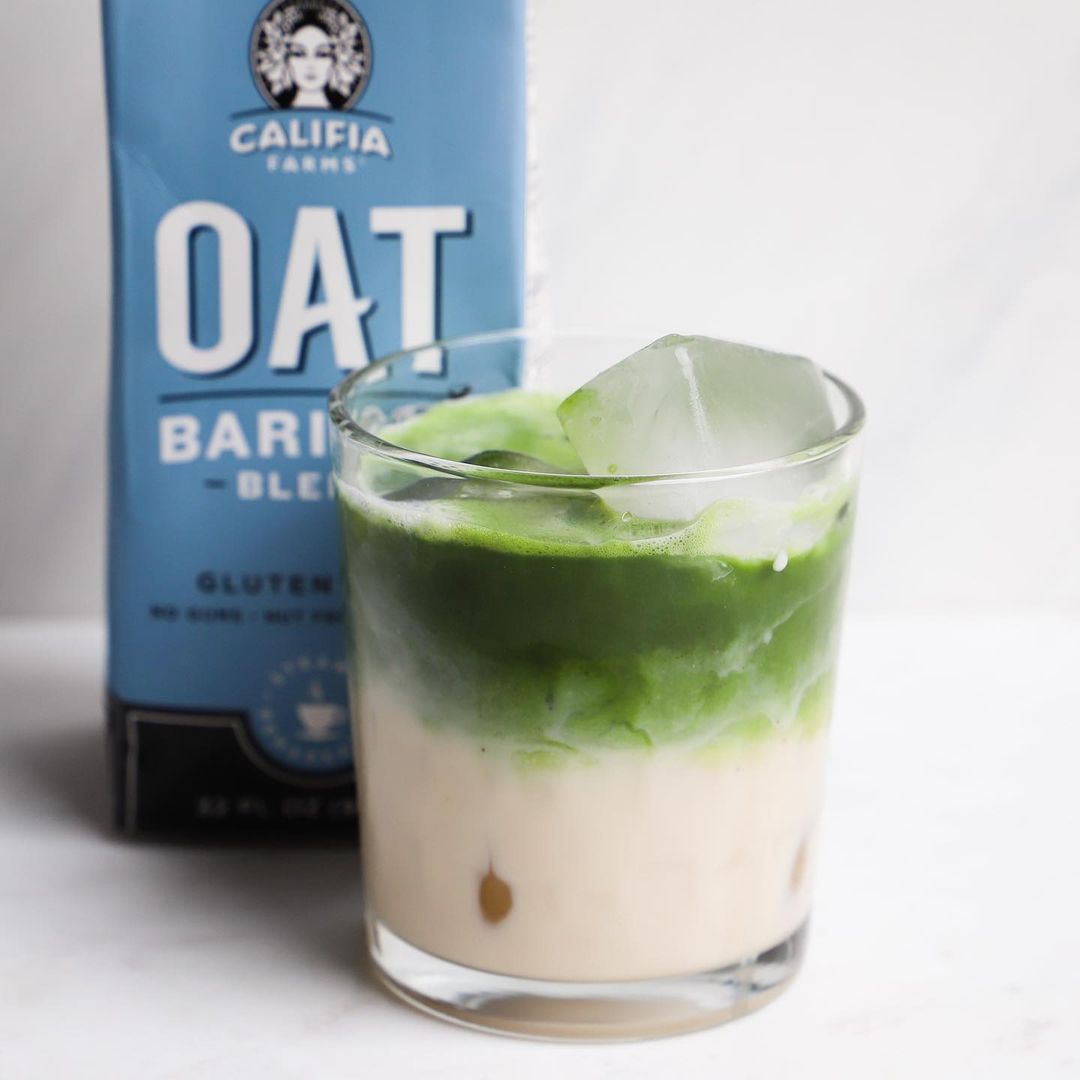 Califia Farms/Instagram
9 Califia Farms Barista Oat Milk
If coconut milk isn't your thing, this barista oat milk from Califia Farms is a guaranteed crowd-pleaser. It's thick, creamy, and perfect for frothy lattes and cappuccinos.
find out more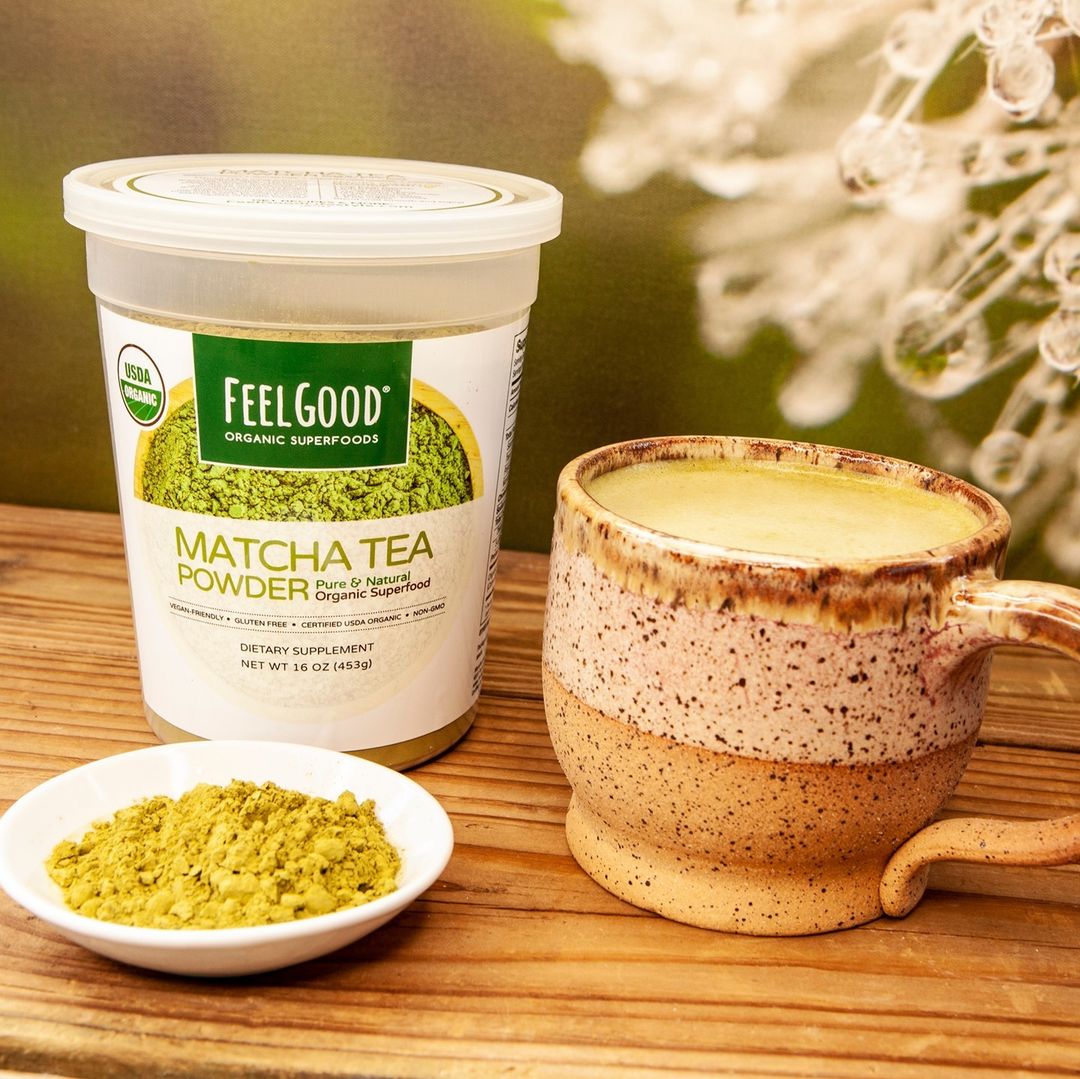 Feel Good Organic Superfoods /Instagram
10 Matcha Tea Powder
Forget heading to Starbucks, buy your own matcha tea powder so that you can create your own delicious matcha latte from home. Don't forget the coconut milk, plus a squeeze of agave or maple syrup for sweetening.
find out more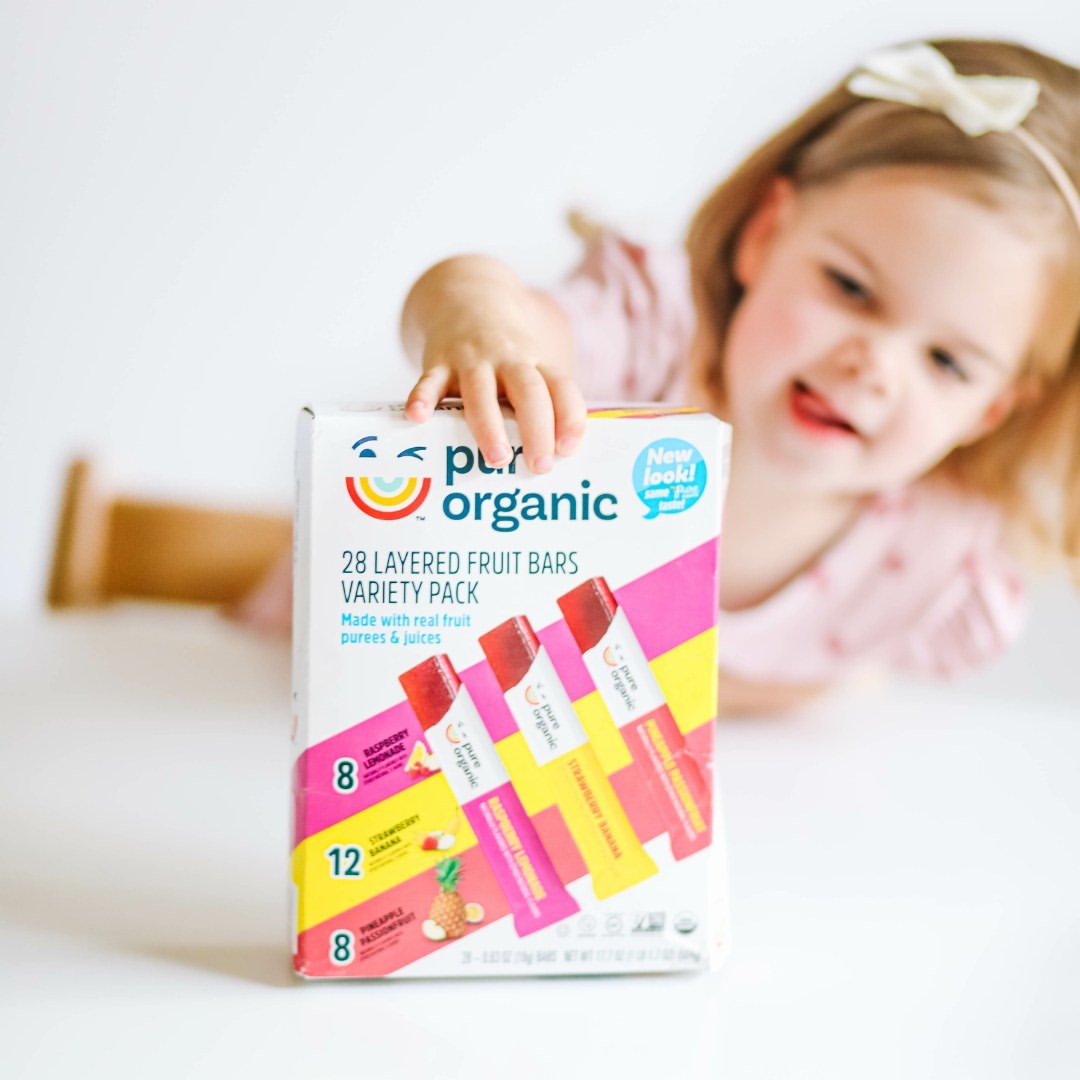 Pure Organic/Instagram
11 Pure Organic Layered Fruit Bars
Ideal for kids (or adult) lunch boxes, these triple-layered fruit bars are made with real fruit puree and juice. If you've got little ones with different tastes, there are three different flavors to choose from: Pineapple Passionfruit, Strawberry Banana, and Raspberry Lemonade.
find out more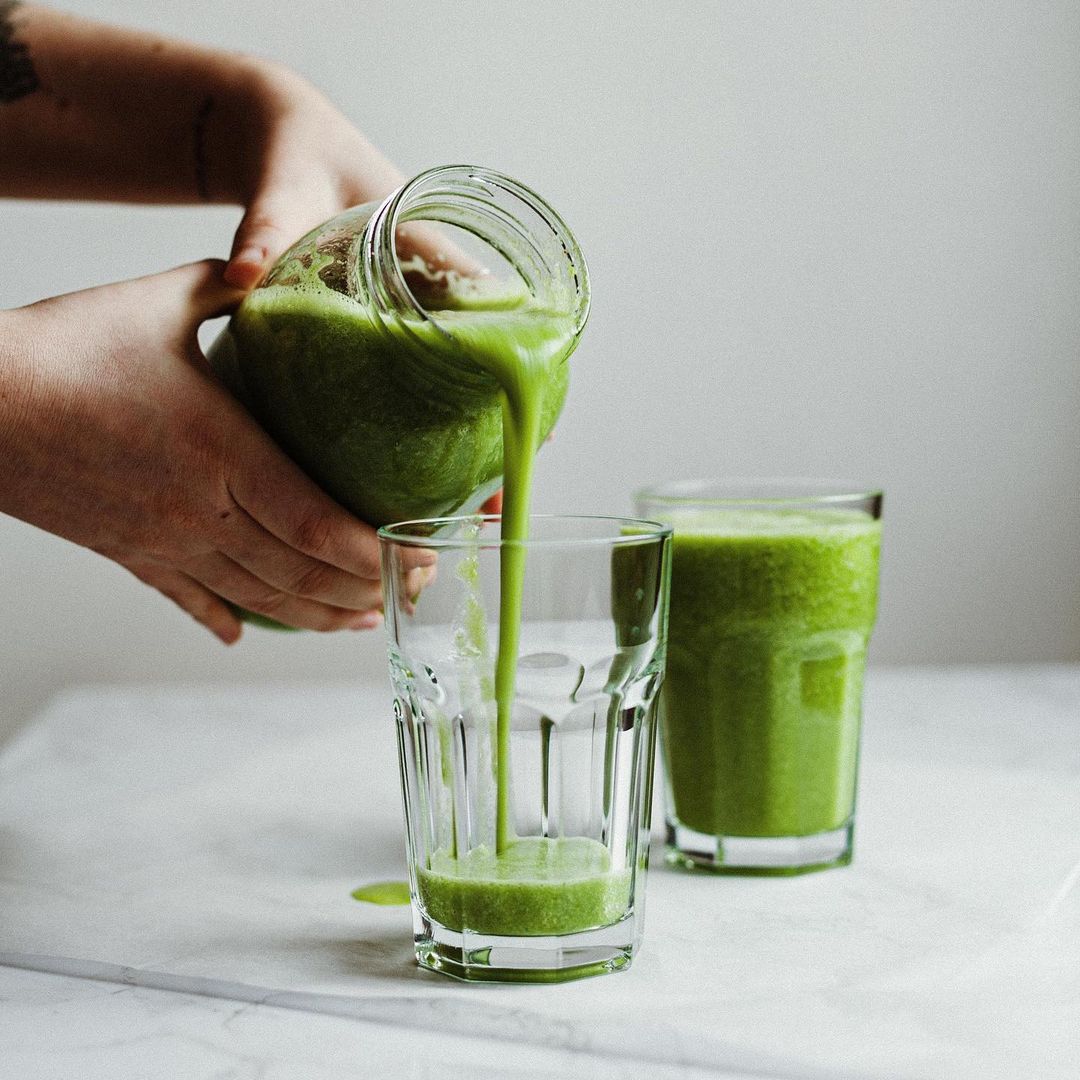 Terra Kai Organics/Instagram
12 Terra Kai Organics Juce Super Greens
Coffee is the ultimate morning drink. But if you want to pack in some more nutrition into your diet, one solution is to follow up your daily caffeine hit with some super green juice. This box from Terra Kai Organics has no less than 77 organic superfoods in every scoop.
find out more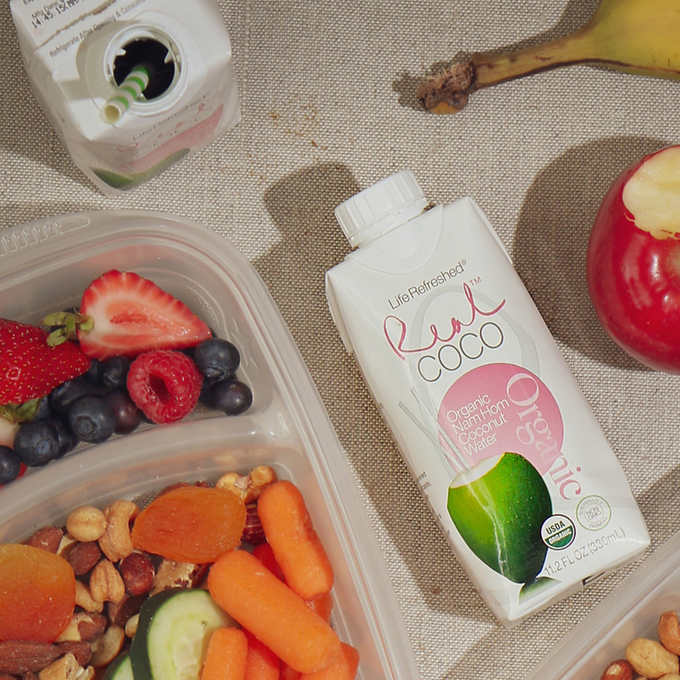 Real Coco
13 Real Coco Organic Nam Hom Coconut Water
Pretend you're lying on a tropical beach and sipping out of a real coconut with Real Coco's Pink Coconut Water. Made with handpicked coconuts from Thailand, it's sweet, refreshing, light, and full of flavor.
find out more
For more on vegan grocery shopping, read:
Here at VegNews, we live and breathe the vegan lifestyle, and only recommend products we feel make our lives amazing. Occasionally, articles may include shopping links where we might earn a small commission. In no way does this effect the editorial integrity of VegNews.