The first American diner opened way back in the late 1800s (fun fact: it was based out of a horse-drawn wagon!), but to this day, these eateries—which specialize in quick, cheap food—are still symbolic of the US. They may have hit peak popularity in the '50s, but you can still find diners across the country, and some of them are totally vegan. 
If you're in the mood for diner food, check out the list below for some of the best vegan and vegan-friendly options across the US.
Is diner food vegan-friendly?
When you think of a stereotypical all-American diner meal, you likely think of three things: beef burgers, fries, and a shake. These are, without a doubt, staple diner menu items. But these days, it is possible to find animal-free options at diners across the US. And that's not totally surprising when you consider that the general plant-based restaurant scene is growing. In fact, some research suggests the US vegan and vegetarian restaurant industry is now worth more than $33 billion.
As long as you know where to look, next time a craving hits, you can treat yourself to veganized versions of diner classics and much more. 
The best diners for vegan food in the US
The Chicago Diner
1 The Chicago Diner
Multiple locations, IL
The Chicago Diner has been serving up American comfort food since the 1980s, but the twist is, that everything is 100-percent vegan. Treat yourself to options like the Caprese Burger, which features a housemade tofu and seitan patty, or the Special Recipe Wings with spicy buffalo-style sauce. If you're keeping things fresh and healthy, there's also a selection of salads, a veggie-packed Thai Basil Stir Fry, or The Soul Bowl, which is loaded with flashed greens, mashed sweet potato, and seasoned quinoa.
find it here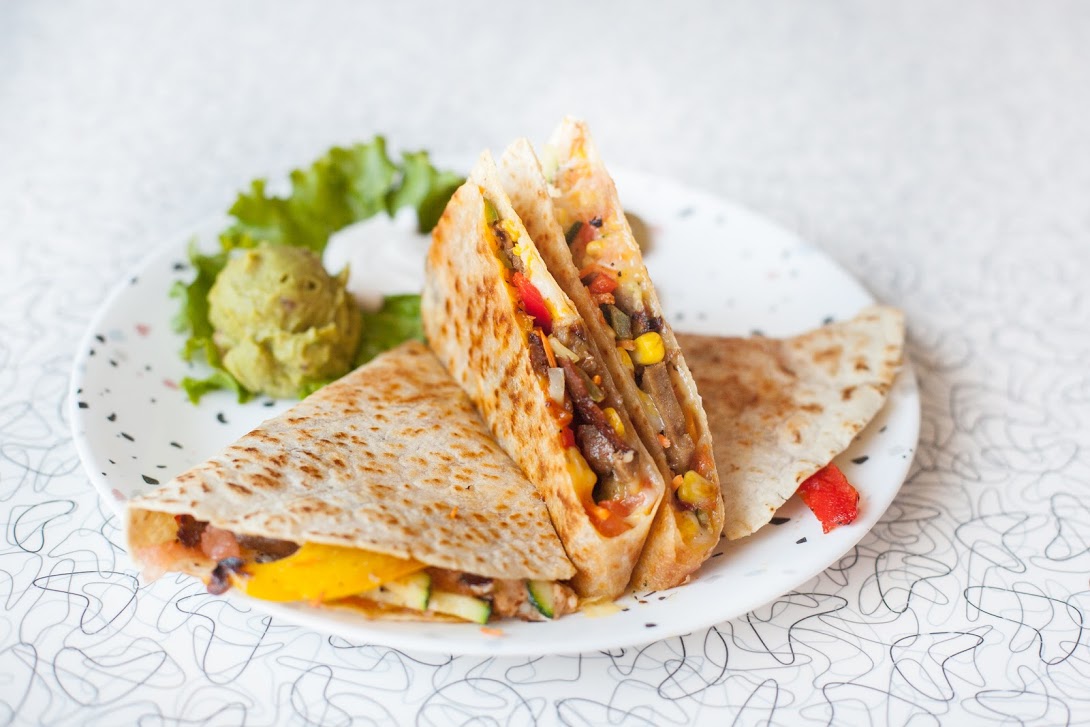 Spiral Diner
2 Spiral Diner & Bakery
Multiple locations, TX
Since 2002, Texans in Denton and Fort Worth have been able to get their hands on delicious, filling, vegan diner food from Spiral Diner & Bakery. The menu offers a wide range of nachos and build-your-own burgers, which you can make meaty (thanks to the Beyond Burger and Beyond Chicken options) or whole food-based, depending on your individual preference.
find it here
Viva
3 Viva Vegan Diner
Upland, CA
If barbecue mac and cheese, hamburgers with all the extras, and birria tacos sound like your dinner dream, you need to get yourself to Viva Vegan Diner in Upland, California. The popular eatery has a seemingly endless menu, so you'll always be spoiled for choice. Just make sure your wallet is ready because it might be about to become your new addiction.
find it here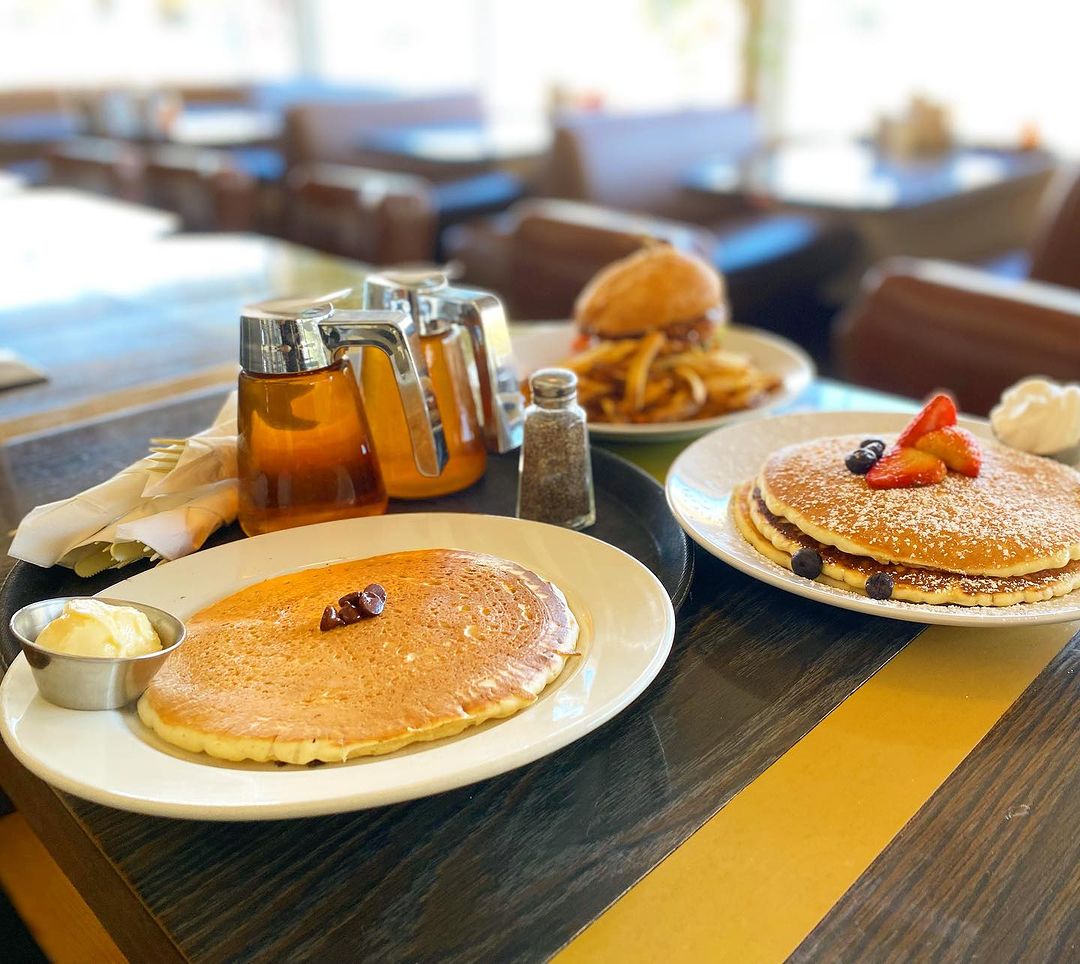 Vertical Diner
4 Vertical Diner
Salt Lake City, UT & Portland, OR
Sometimes, you just need breakfast (even if it's technically dinner time). Luckily, all-day breakfast is another diner staple, and you can find veganized versions at both of Vertical Diner's locations. Opt for menu items like The Avalanche, which features two pancakes, country potatoes, and tofu scramble, or if you're extra hungry, add tempeh bacon and sausage to the Daybreaker Burrito.
find it here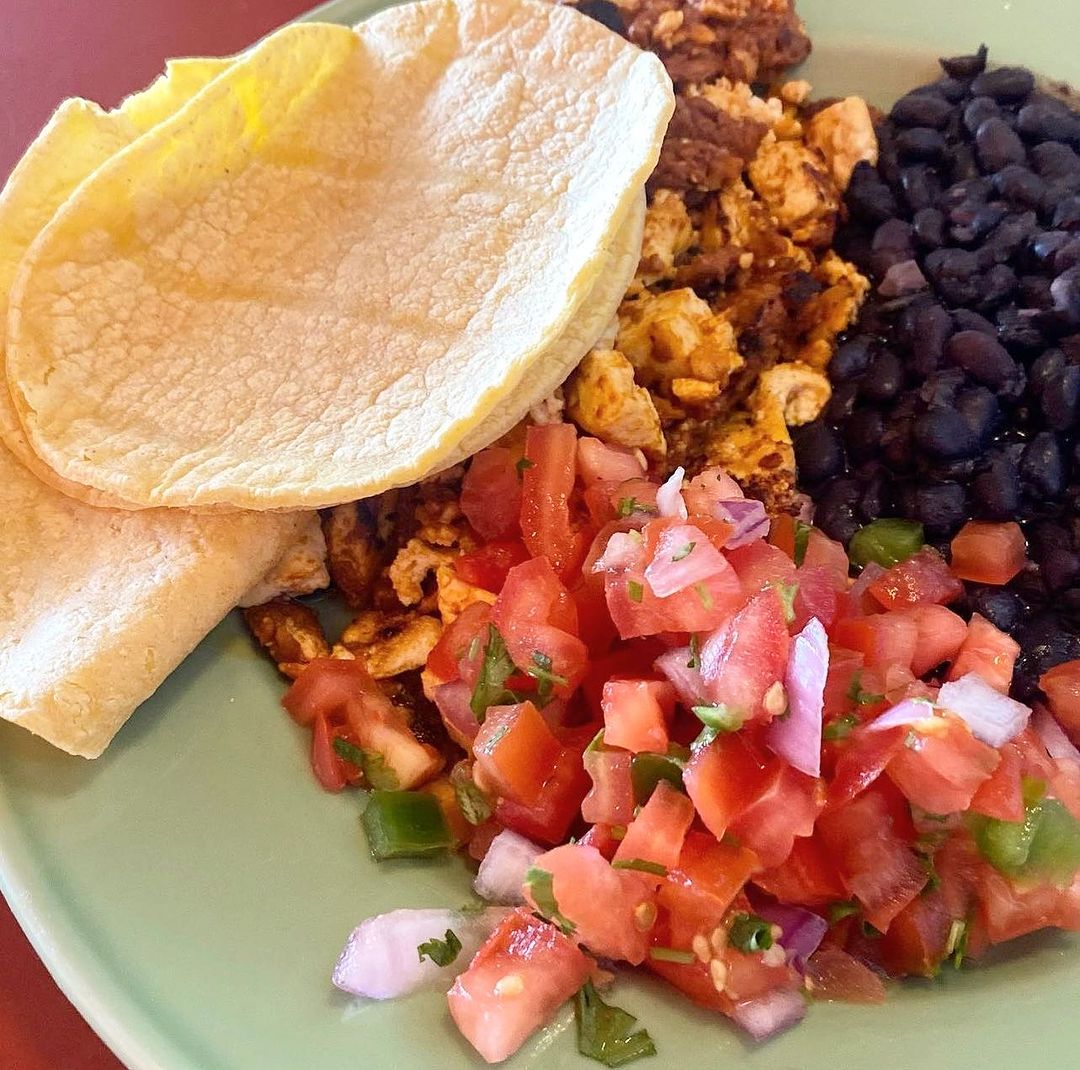 Swingers Diner
5 Swingers Diner
Los Angeles, CA
Los Angeles diner Swingers isn't totally vegan, but it deserves a shout-out on this list for its tasty range of plant-based options. Try the Soyrizo Scramble, for example, with black beans and fresh salsa, or the Vegan Burrito, which is packed with sautéed tofu and veggies.
find it here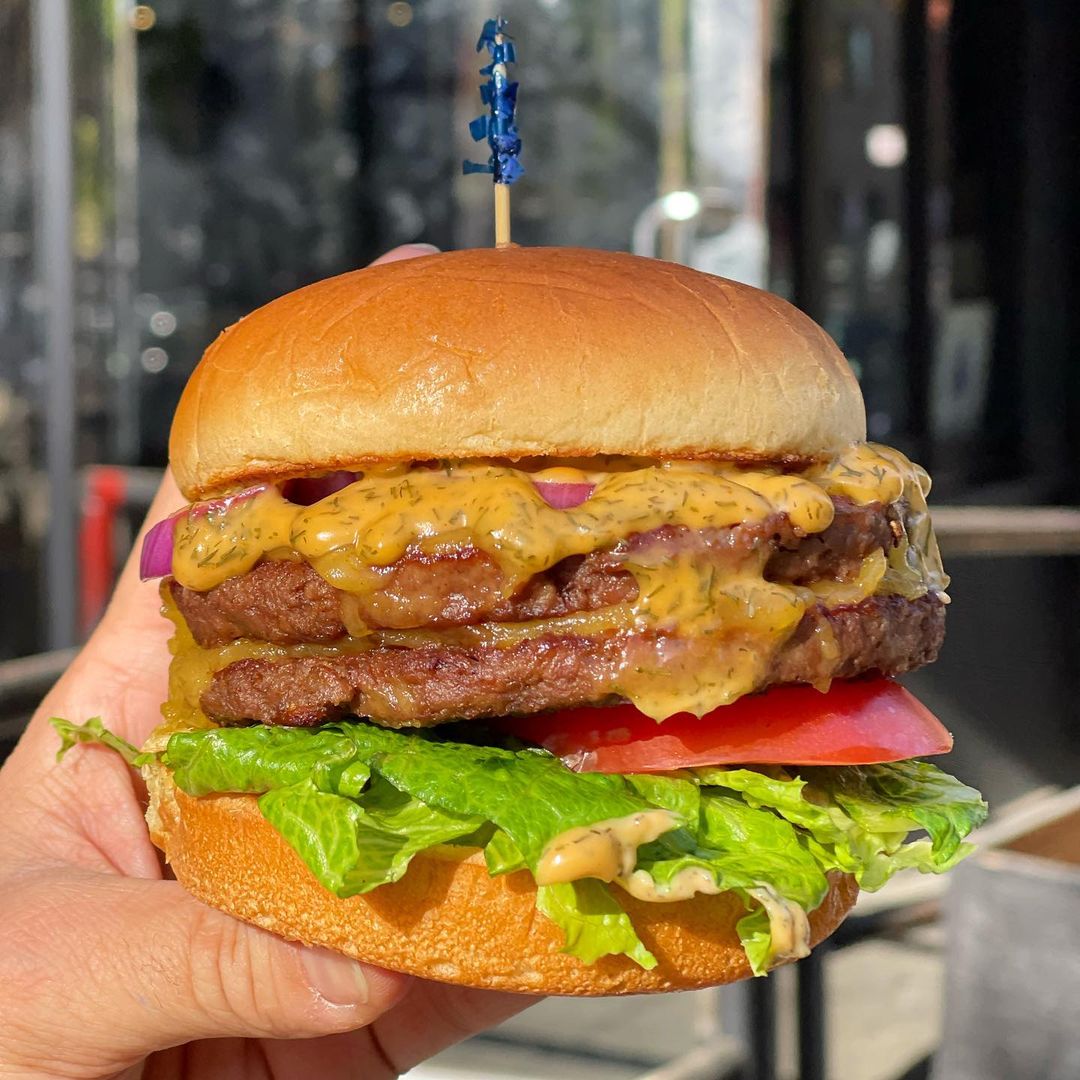 Ro's Diner
6 Ro's Diner
Brooklyn, NY
Whether you're after breakfast foods, thick milkshakes, burgers, or curly fries (or a combination of all four), Ro's Diner in Brooklyn has you covered. It also has a refreshing range of zesty cocktails, including alcohol-free mimosas (ideal for those Sunday brunch dates).
find it here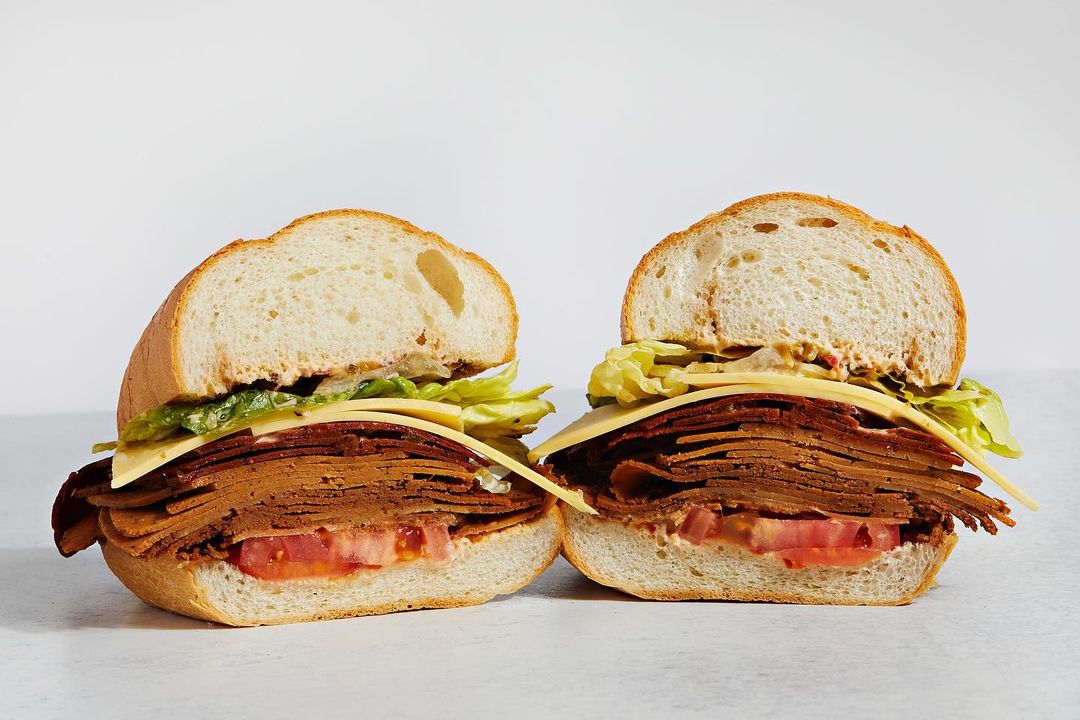 Sticky Fingers
7 Sticky Fingers Diner
Washington, DC
This woman-owned and -operated, plant-based diner and bakery is a must-visit if you're heading to Washington, DC anytime soon. As well as custom cakes, you can treat yourself to comforting diner-style dishes, including hot reubens with seitan pastrami, barbecue sandwiches, and classic burgers.
find it here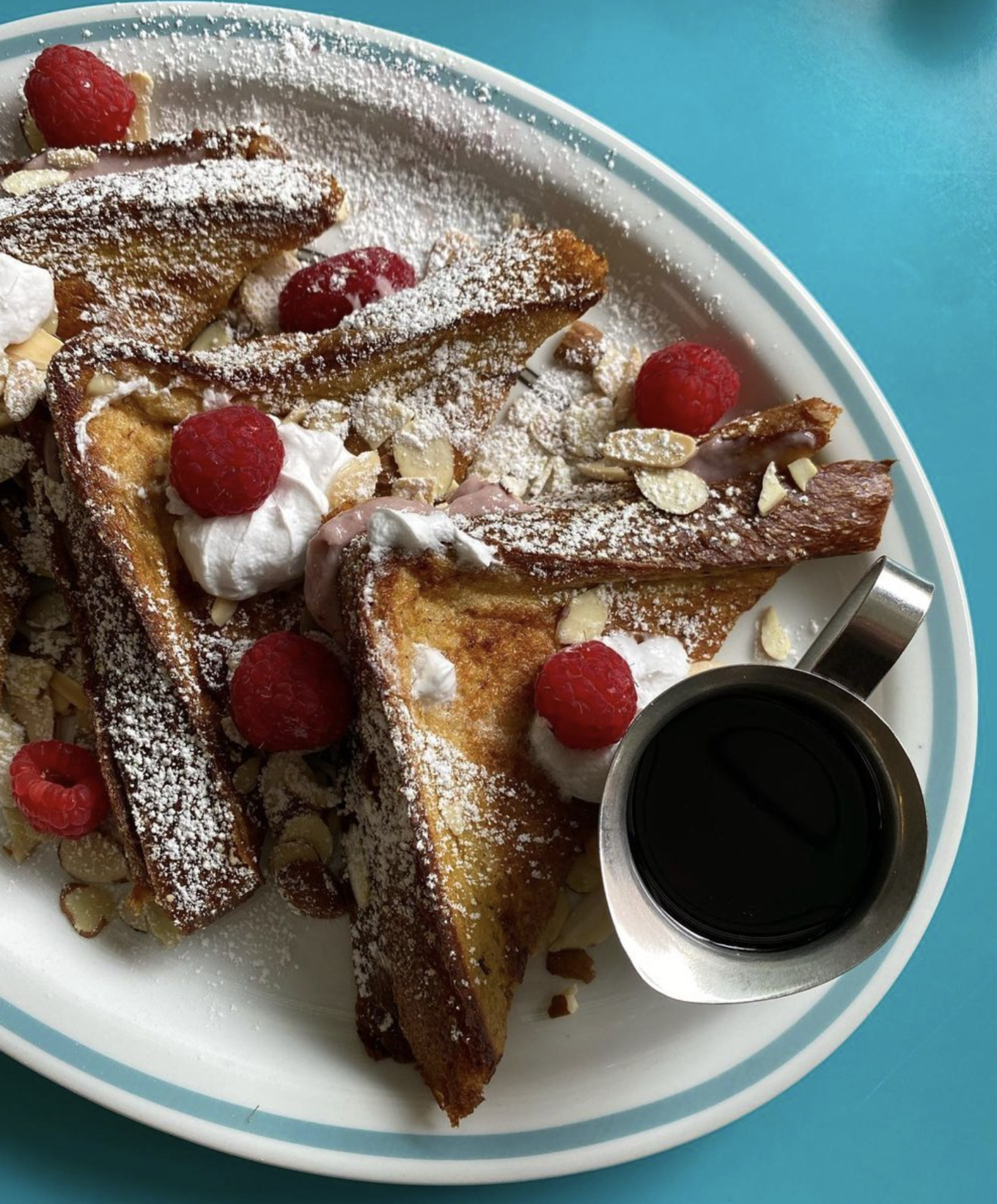 The Tasty
8 The Tasty
Philadelphia, PA
This laid-back South Philadelphia diner is all about the old-school vibes—apart from the fact that it's totally animal-free. Expect to find options like chik'n and waffles, tofu egg sandwiches, and thick-cut French toast, available with lashings of syrup, berries, and whipped cream, if you choose.
find it here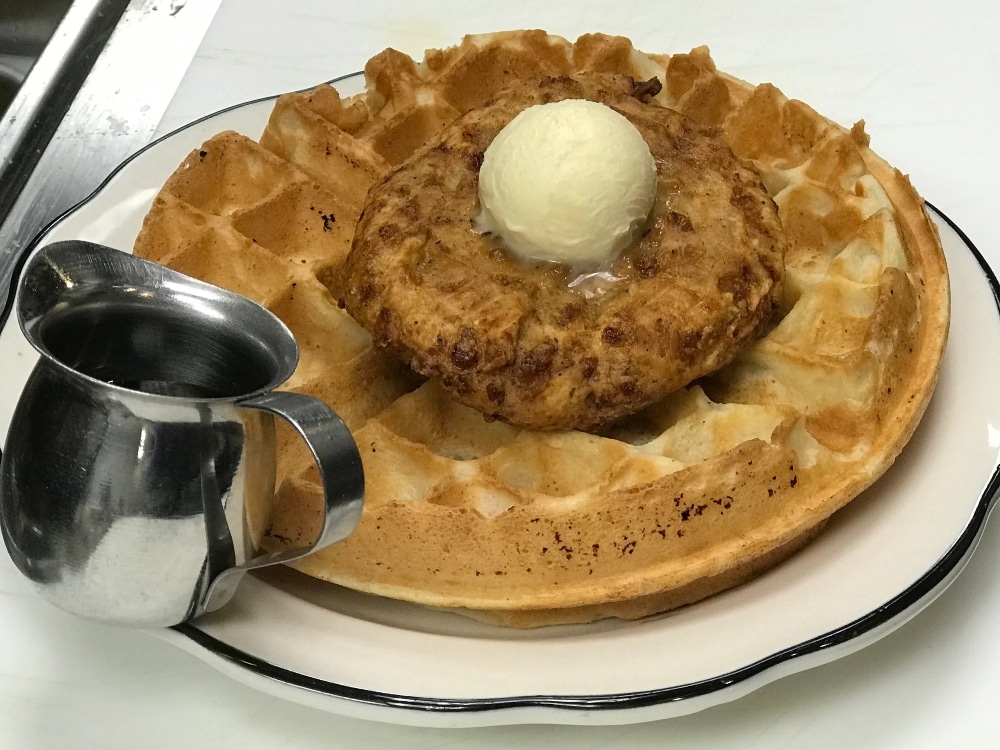 Angelhearts Diner
9 Angelhearts Diner
Ithaca, NY
There's no doubt New York City is a great destination for vegan food. But it's not the only city in New York where you can find great animal-free options. In Ithaca on Gayuga Lake, you can find tasty vegan comfort food at Angelhearts Diner. There's an all-day breakfast, loaded burritos, plenty of waffles, and much more.
find it here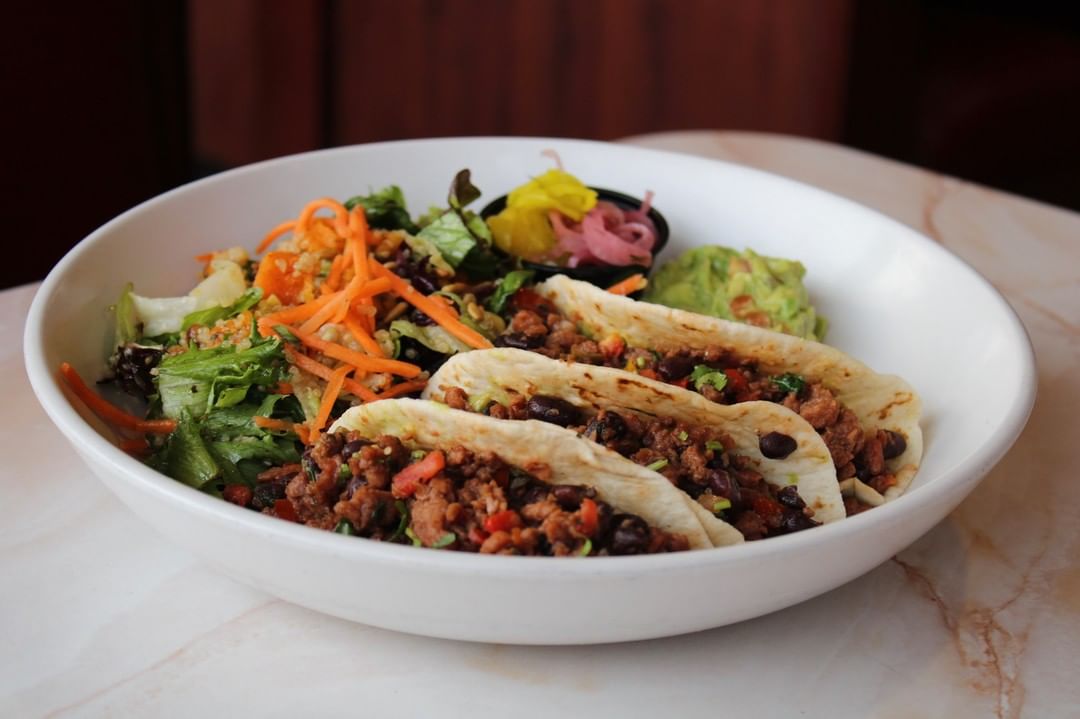 Silver Diner
10 Silver Diner
Cherry Hill, NJ
Cherry Hill's Silver Diner doesn't have a vegan menu. Instead, you'll find a flexitarian section on the menu, which is both for plant-based eaters and people looking to cut down on their meat intake a little. Indulge in vegan options like the Meatless Tacos, the Oat Milk Protein Pancakes, and the Just Egg Breakfast Tacos (which also feature BBQ Beyond Meat, pickled ginger, and black bean salsa).
find it here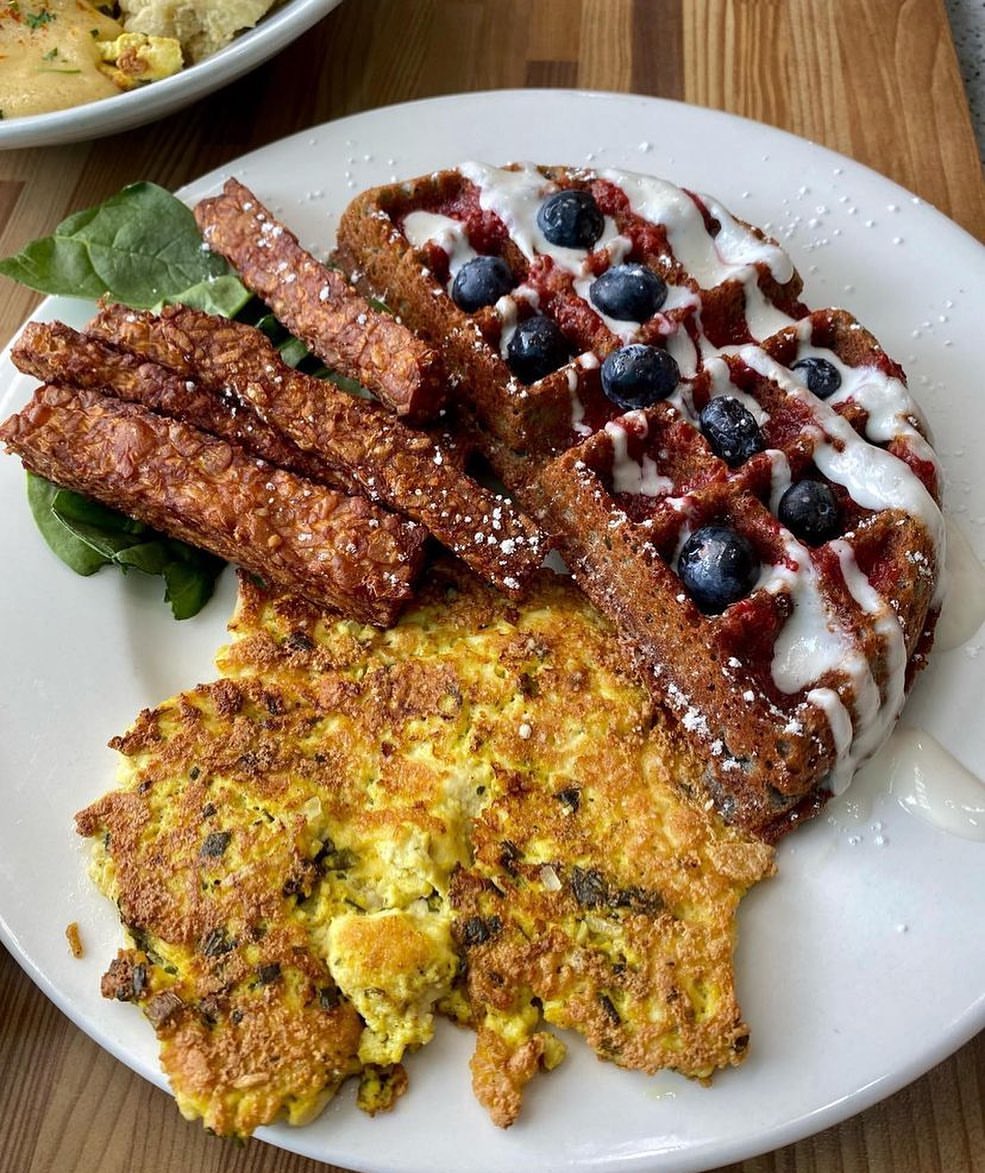 Off the Griddle
11 Off the Griddle
Portland, OR
Portland's Off the Griddle is dedicated to providing you with "vegan & vegetarian awesomeness." And here's the proof: the menu is packed with options like jackfruit brisket, vegan sausages, and vegan drumsticks, as well as waffles, brunch dishes, and sandwiches. While eggs and cheese are served at Off The Griddle, these must be requested as extra, as all items are vegan by default.
find it here
The Wayward Vegan
12 The Wayward Vegan


Seattle, WA
In Seattle's Roosevelt neighborhood, you'll find The Wayward Vegan. It's cozy, it's friendly, and the food is freshly made, and most importantly, delicious. Try options like the Hillbilly Omelet, which comes with hash browns, vegan sausage, and country gravy, or indulge in Chiggen & Waffles with butter, maple syrup, and berries.
find it here
For more on vegan restaurants, read: