Rhode Island may be the smallest state in the US, but its vegan food options are booming like never before. If you're visiting, or you just want to get to know the plant-based scene a little better, check out the best places to eat below.
Are there any vegan restaurants in Rhode Island?
While New York and California tend to attract the most plant-based buzz, the Ocean State has become a recent hotspot for vegans on the East Coast. From plant-based ice cream shops to an entire vegan food hall marketplace, there's nothing quite like Rhode Island's plant-based community. Most of the restaurants below are entirely vegan, and one thing is for certain: you are not going to go hungry.
The best places for vegan food in Rhode Island
Basil & Bunny
1 Basil & Bunny
Bristol, RI
Last year, due to popular demand, Basil & Bunny upgraded from a food truck to its very own brick-and-mortar restaurant. But just like its former home on wheels, the new location makes vegan fast food accessible to anyone looking for a quick and satisfying bite. Best sellers include the Bunny Mak and the Buff Bunny—both modeled after famous fast-food menu items.
find out more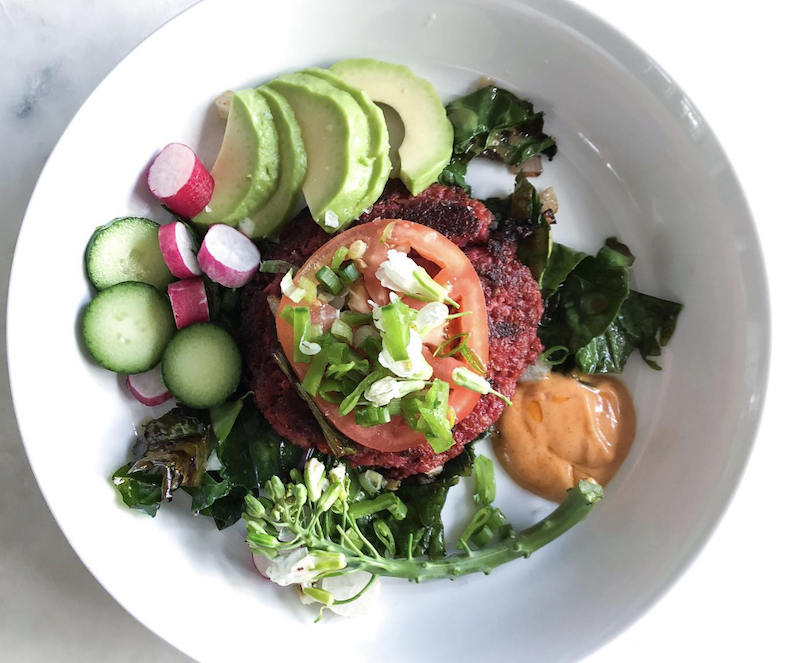 Sprout and Lentil
2 Sprout and Lentil
Middleton, RI
Sprout and Lentil is an award-winning vegan restaurant founded by chef, entrepreneur, and animal rights activist Carmen Foy. After 12 years of working as a private chef and working in restaurants around the world, Foy began to plant her roots by selling vegan grab-and-go dishes at a local farmers' market. Soon after, Sprout and Lentil launched its mainstay location to spread the word about sustainable plant-based eating. Now, it's become a vegan destination, topping "Best Of" burger lists while establishing a hearty menu of other specialties such as pizza and cauliflower steaks.
find out more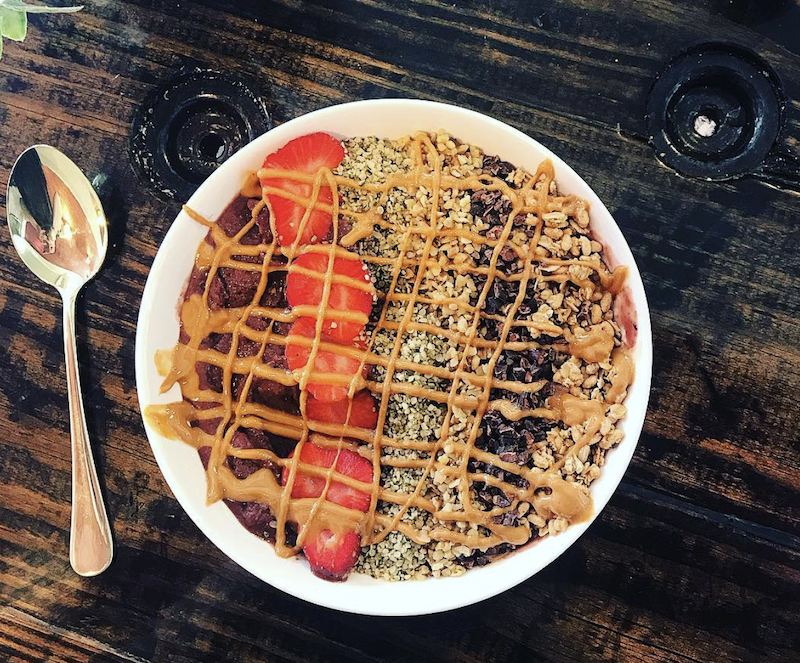 Root on Broadway
3 Root on Broadway
Newport, RI
For a smoothie bowl that's both delicious and picture-perfect, stop by Root on Broadway. This vegan eatery is run by power couple Kate Moran and Paul Webber who came together over a shared passion for serving plant-based meals. Root on Broadway has been rated by Yelp as one of the top 100 vegan restaurants in the US, with an extensive drink and food menu to back it. Fan favorites include the coconut bacon BLT, the cold-brew awakening smoothie, and of course, the signature açaí and grain bowls.
find out more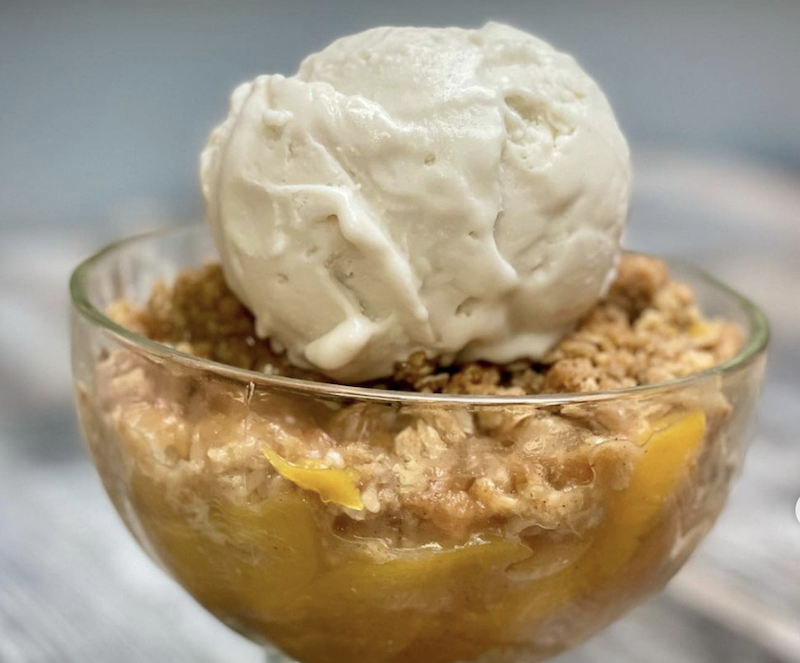 Like No Udder
4 Like No Udder
Providence, RI
Like No Udder is truly a Rhode Island gem. This plant-based business started as the world's first vegan soft serve ice cream truck and eventually opened a brick-and-mortar. Creativity is key, with options for customers to create their very own soft serve "Unicorns" using a variety of flavors and toppings. But this company does more than just scoops and swirls. Bred from the pandemic, the shop started selling savory knishes which were an instant hit.
find out more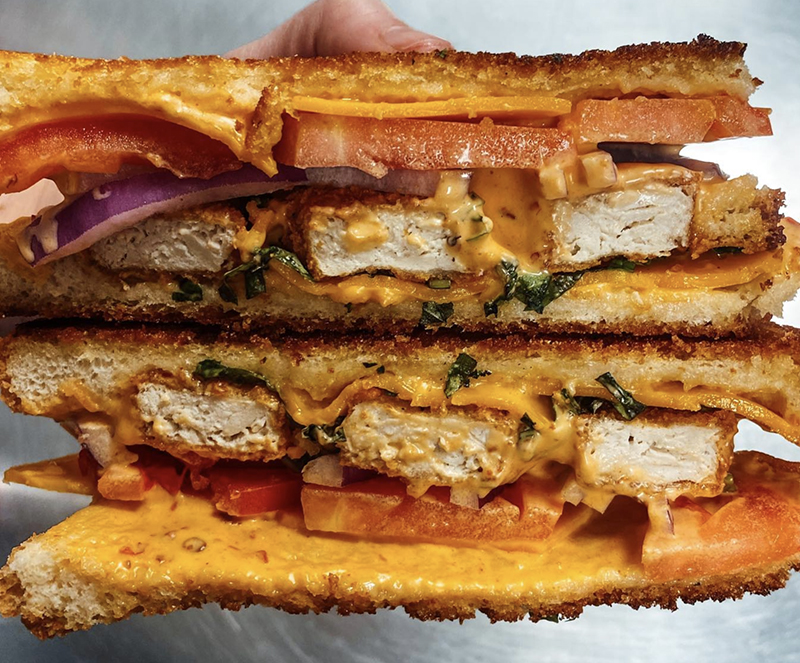 PiANTA
5 PiANTA
Providence, RI
No matter how old you are, it's impossible to age out of a propper, gooey grilled cheese. PiANTA specializes in this timeless classic and brings a modern twist to it to satisfy today's vegan audience. Owned by Executive Chef Michelle Politano, PiANTA's plant-based cuisine has stolen the hearts and stomachs of many Rhode Island foodies. The menu changes frequently, but expect to find options like grilled eggs and cheese, as well as waffles and frittatas, on the popular brunch menu. PiANTA also has its very own in-house Executive Pastry Chef, Danielle Rotella, best known for her delectable carrot cake and her traditional Italian panna cotta with grilled stone fruit. If you're anywhere near Providence, RI (which is basically anywhere in the state), you have to check this place out. 
find out more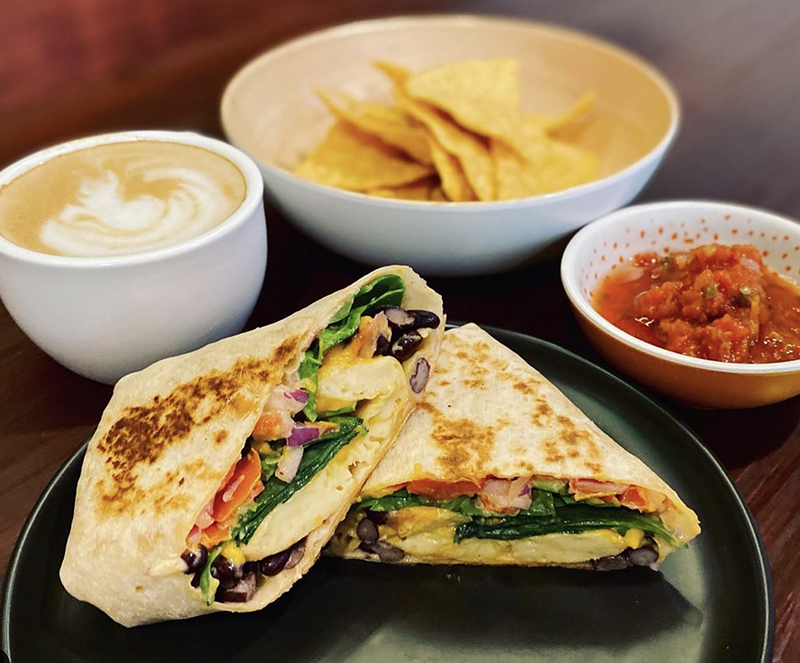 Apothica Cafe
6 Apothica Café
Cumberland, RI
Apothica Café is an apothecary-inspired vegan coffee shop that provides healthy alternatives to everyone's favorite café drinks. This plant-based joint specializes in espresso and tea-based lattes made from scratch using all-natural ingredients. Best sellers include the Dragonfruit Matcha and herb-infused Moon Milks. To satisfy your hunger, try out the mouthwatering breakfast menu which includes dishes like vegan burritos and bruschettas. Finish your stay with a delicate vegan macaron or an oh-so-satisfying ice cream cookie sandwich.
find out more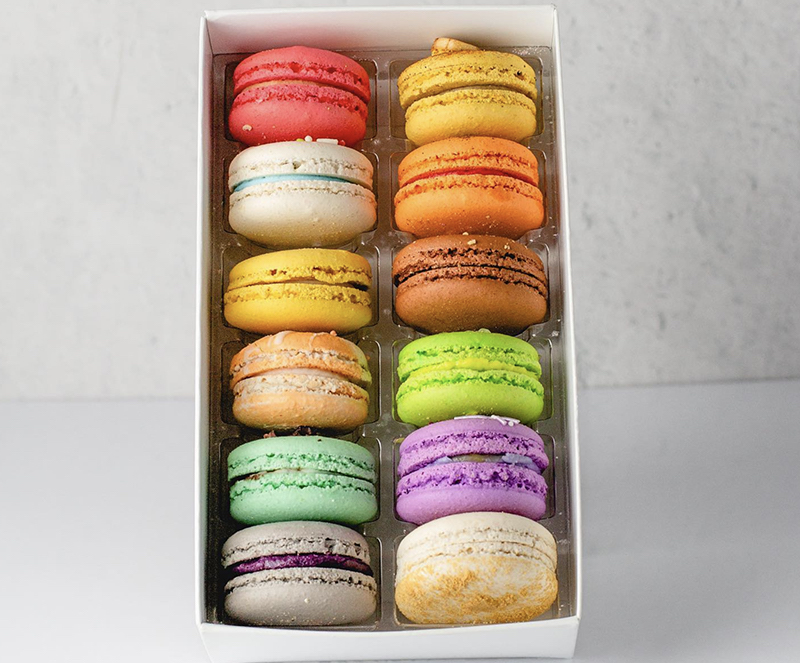 Celebrated
7 Celebrated
Warwick, RI
Celebrated creates elevated plant-based desserts fit for any occasion. This locally-owned bakery carries everything from succulent-inspired cupcakes to DIY cookie decorating kits. The bakery also specializes in custom orders, including vegan wedding cakes. For non-locals who are craving a slice of heaven, Celebrated offers nationwide shipping for popular food items like its seasonally inspired French macaroons.
Find out more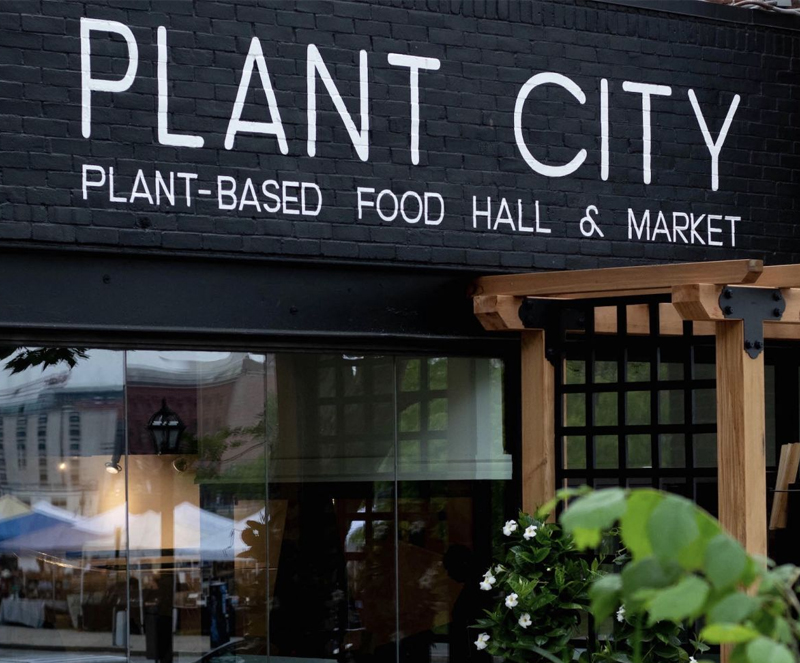 Plant City
8 Plant City
Plant City offers vegans and non-vegans alike a little bit of everything. The community space is the brainchild of internationally-acclaimed chef Matthew Kenney, who launched this all-vegan food hall. Plant City includes a vegan food marketplace along with four plant-based restaurants, three bars, and a vegan bakery. One could easily spend an entire day of eating, drinking, shopping, and socializing here. 
find out more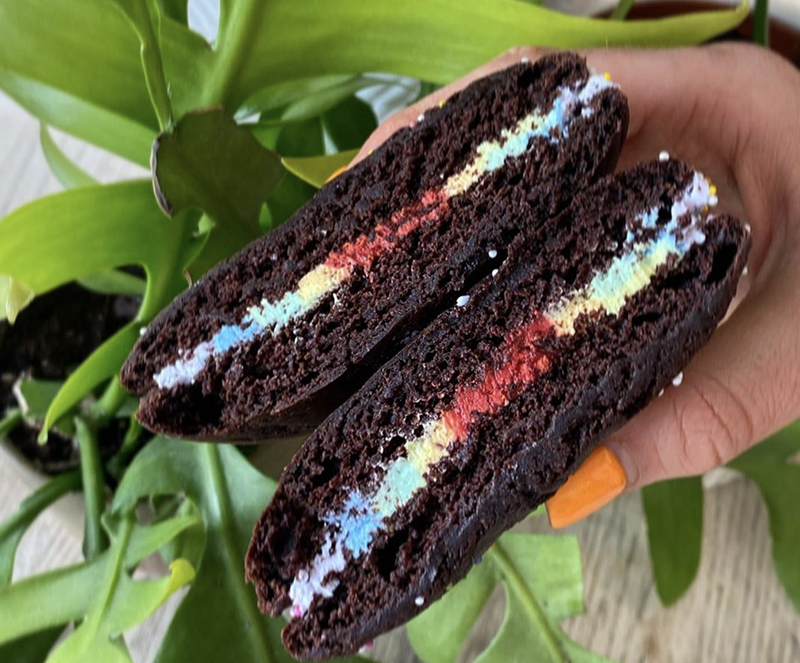 Wildflour Bakery
9 Wildflour Bakery
Pawtucket, RI
Wildflour Bakery serves up delicious vegan and kosher treats that are sure to delight. The pastry shop offers fan-favorite vegan cheesecake and its seasonal PRIDE month-inspired whoopie pies. This dessert shop also offers fresh protein-packed smoothies compliments of Fully Rooted. Guests are welcome to spend the day working remotely at the bakery while enjoying all of the plant-based menu items Wildflour has to offer.
Find out more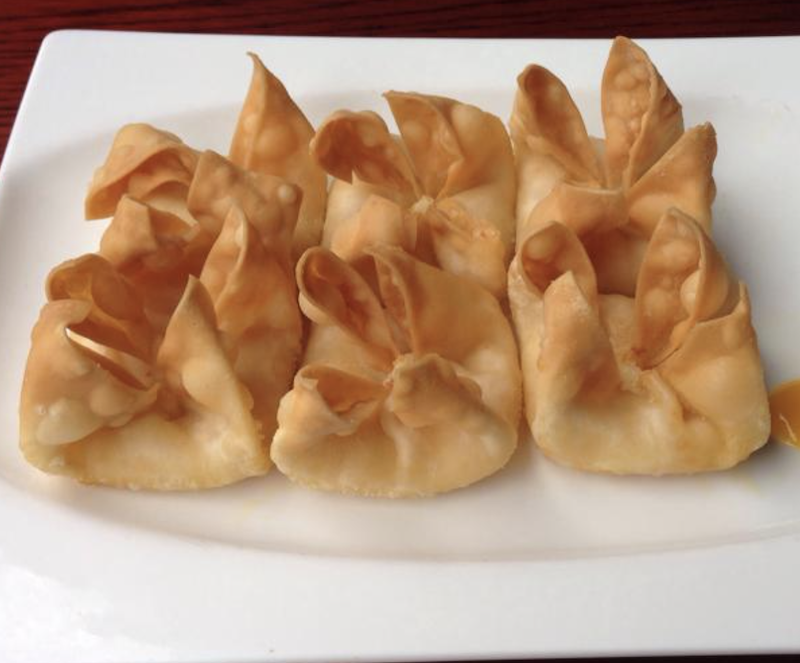 Veggie Fun
10 Veggie Fun 
Providence, RI
Head to downtown Providence for an expansive menu of vegan Pan-Asian dishes. Veggie Fun's plant-based, kosher, and Asian-inspired cuisine spans everything from rich dishes like a Malaysian curry stew to the kitchen's take on the classic General Tso's chicken. If you're looking to satisfy your hunger and not break the bank, Veggie Fun is it. 
Find out more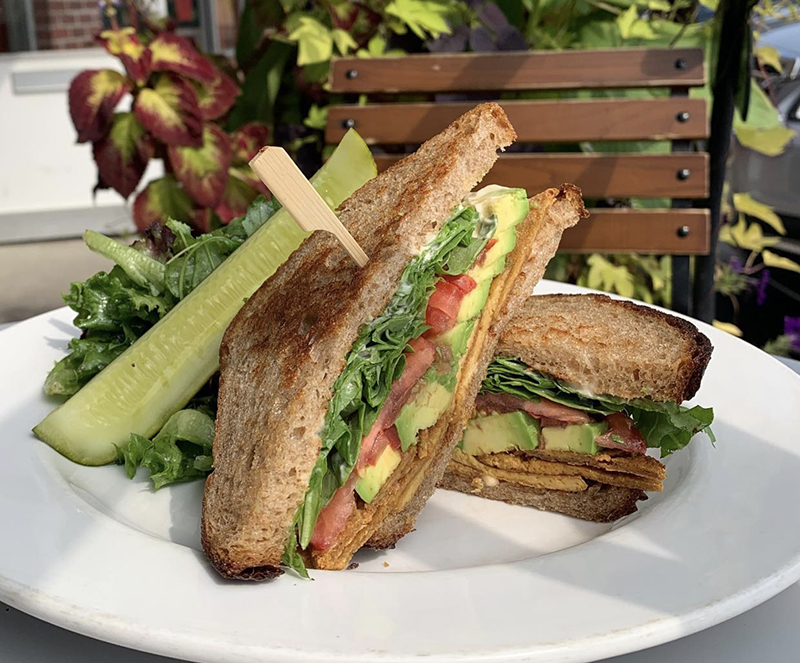 Garden Grille
11 Garden Grille
Pawtucket, RI
Garden Grille is a vegetarian restaurant with a surplus of vegan options. The fresh tofu BLT, spicy Korean tacos, and decadent Potato Pizza are just three of the many vegan menu items this concept has to offer. This long-standing pro-plant restaurant has been a Rhode Island favorite since 1996 and continues to be a popular spot for plant-based eaters across the state.
Find out more
For more vegan city guides, read: