In a rapidly evolving food landscape, plant-based alternatives to meat and milk are on nearly everyone's radar. But among all the sectors of the plant-based food market, the vegan cookies market is quietly experiencing significant growth, poised to be worth $885.3 million by 2033, according to a recent report from market research firm Fact.MR.
As consumer preferences continue to shift towards plant-based options, the report underscores the rising demand for vegan alternatives and the market's potential to shape the future of the food industry.
Health, sustainability driving vegan cookie market
According to the report, the surge in popularity of vegan cookies can be attributed to the growing emphasis on healthier dietary choices and concerns about the environmental impact of traditional food production. 
Maya's Cookies
With more consumers seeking plant-based alternatives to traditional baked goods, the vegan cookies market has emerged as a promising arena for both established companies and startups.
The report indicates that the market's current value is a reflection of the increasing number of individuals adopting vegan and vegetarian diets, influenced by factors such as animal welfare, personal health, and environmental sustainability. 
Additionally, advancements in food technology—bringing with it new vegan options for traditional baking ingredients such as butter, eggs, and milk—have led to the creation of vegan cookies that mimic the taste and texture of traditional cookies, eliminating the need for compromise in flavor and enjoyment.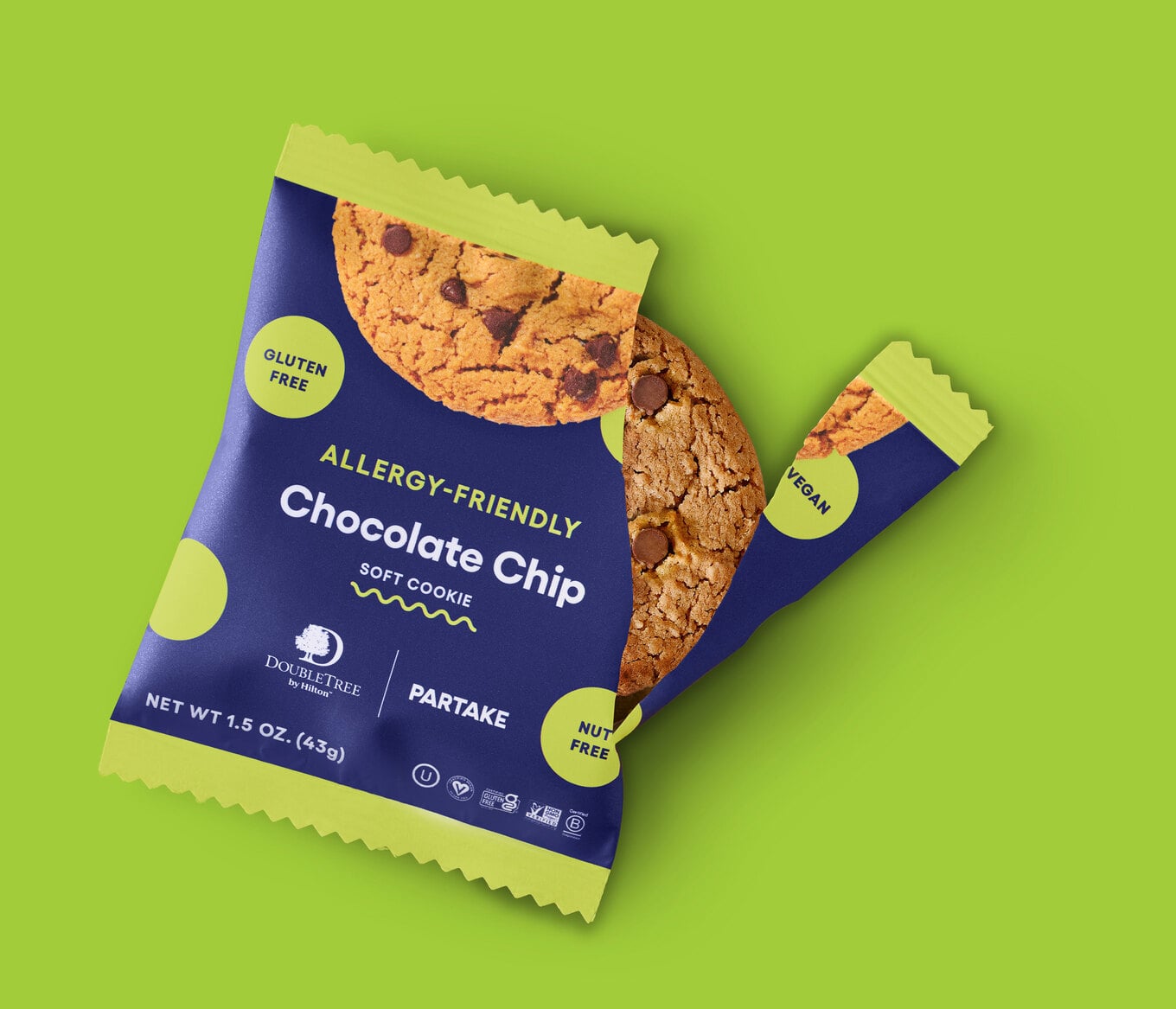 DoubleTree by Hilton
The anticipated growth of the vegan cookies market aligns with a broader trend of shifting consumer behavior, with more individuals embracing flexitarian, vegetarian, and vegan diets. This shift is prompting manufacturers to innovate and expand their product offerings to cater to a wider range of dietary preferences.
Independent vegan bakers driving growth
There are several key players in the vegan cookies market who are actively contributing to its expansion, including companies such as Alternative Baking Co., Lenny & Larry's, Partake Foods, and Maya's Cookies. 
For San Diego, CA-based brand Maya's Cookies, the inspiration to open a gourmet vegan cookie bakery came about when founder Maya Madsen had a craving for Mrs. Fields cookies, a childhood favorite. "In my years spent as a personal trainer, I could never find that perfect, crave-worthy vegan treat to have on my cheat days," Madsen tells VegNews.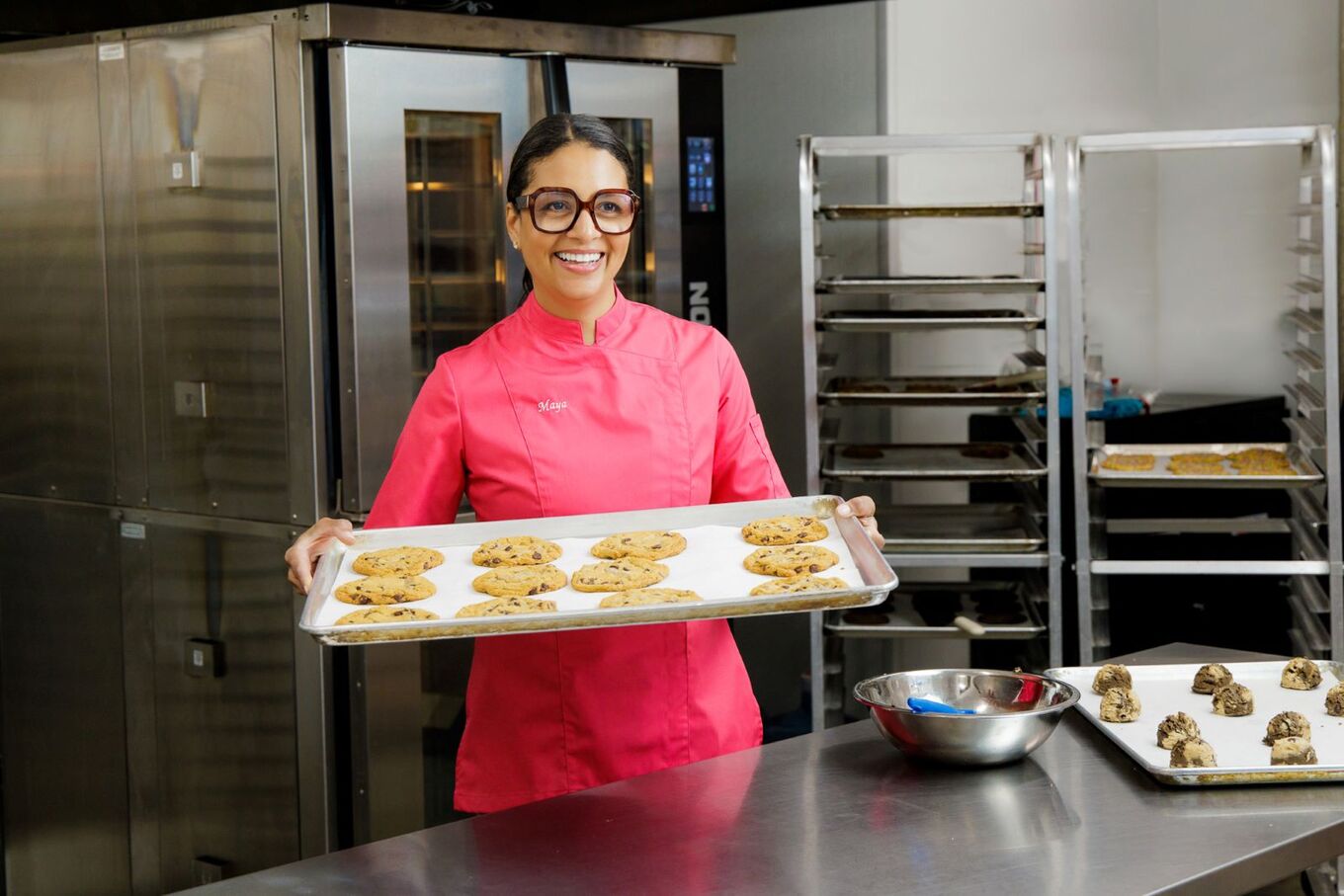 Maya's Cookies
"I grew up loving the old-school Mrs. Fields style cookie and when nothing satisfied my sweet tooth, I set out to make my own vegan version of the mall classic," she says. "When friends and family started requesting I bake some for them, I realized I could turn my hobby into a business as a way to help put my three sons through college."
But of all the desserts that could be popular, why cookies? "They are an American classic, filled with nostalgia, and their versatility is endless," Madsen says. "I spent a lot of time perfecting the classic flavors like chocolate chip and snickerdoodle, but now one of my favorite parts of the recipe development process is that you can turn any dessert into a cookie, from cobblers to cakes to ice cream treats."
More vegan cookie shops 
The growing demand for animal-free cookies also opens up opportunities for startups such as MidnighTreats, a Virginia-based vegan cookie shop that is on a mission to "end the negative perception around plant-based foods by creating fun and exciting treats," according to the company's website.
Uniquely, MidnighTreats wasn't initially vegan and neither were owners Johnny and Diana Nguyen. "About a year after starting the business I watched a documentary called Dominion and was exposed to the horrors animals face in the food industry," Johnny Nguyen tells VegNews. "The next morning I went vegan and had to re-learn baking all over, but this time vegan."
Months later, Nguyen says they converted all of MidnighTreat's recipes to be vegan and most customers didn't notice the difference.
"The taste was so similar most of our customers didn't know we made any changes," Nguyen says. 
And yet they also knew that their cookies—such as their best-selling Cinna-Roll, a doughy cookie with cinnamon and topped with vanilla icing—would help change the perception of vegan food. 
"Cookies are such a fun product to make because you can create so many different flavors and make other desserts into cookies. For example, our brownie cookie tastes just like a brownie with its rich and fudgy center," Nguyen explains. "They're also a product that has a long shelf life, can be shared easily, [is already] hugely popular, and can be delivered warm."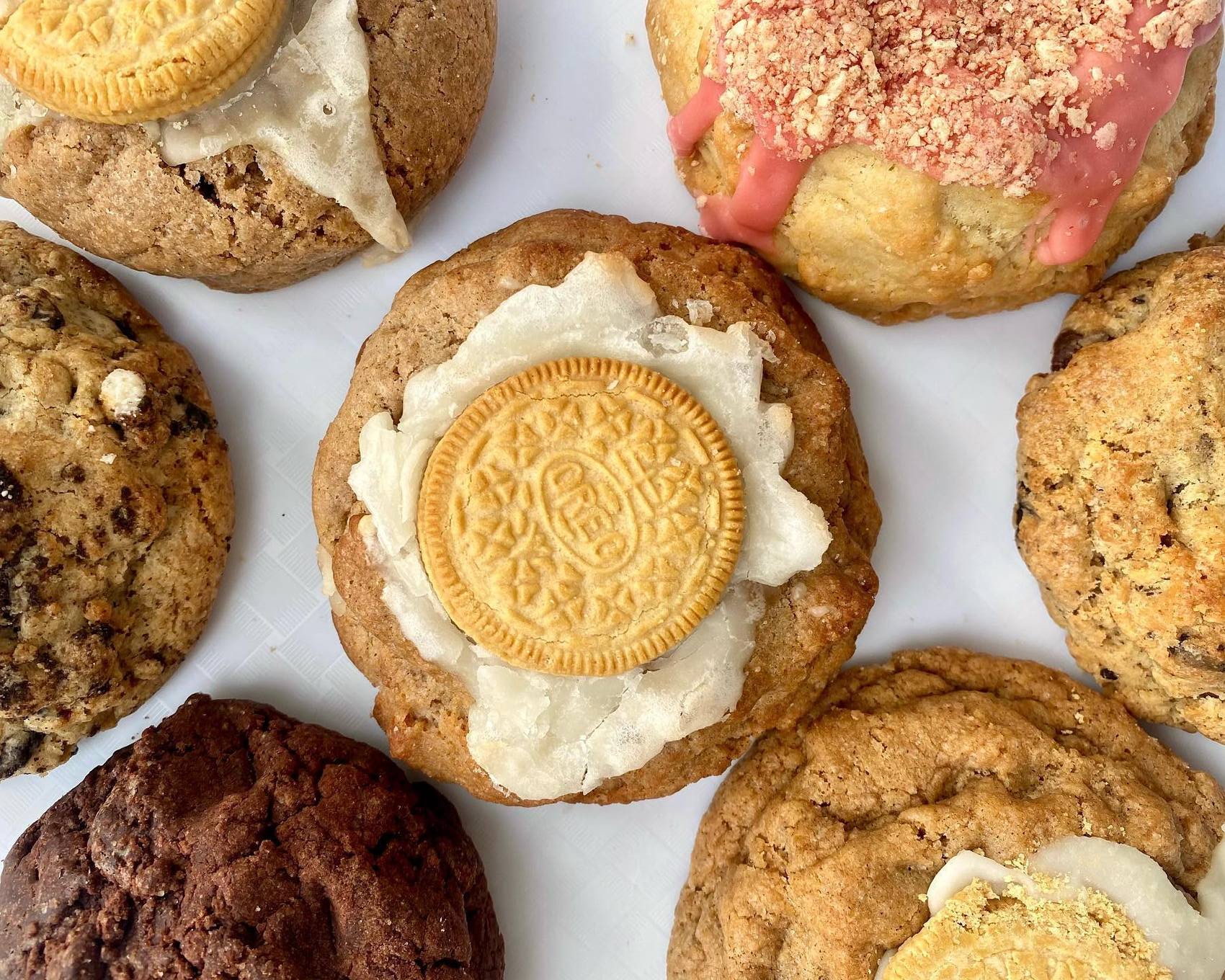 MidnighTreats
As both Madsen and Nguyen know, the rapid growth of the vegan cookies market reflects a broader shift towards more sustainable and health-conscious dietary choices. As consumers increasingly seek out alternatives to traditional baked goods, the market is anticipated to flourish, creating exciting opportunities for manufacturers, investors, and consumers alike.
For the latest vegan news, read: